Our New Deans Answer: Why Gonzaga?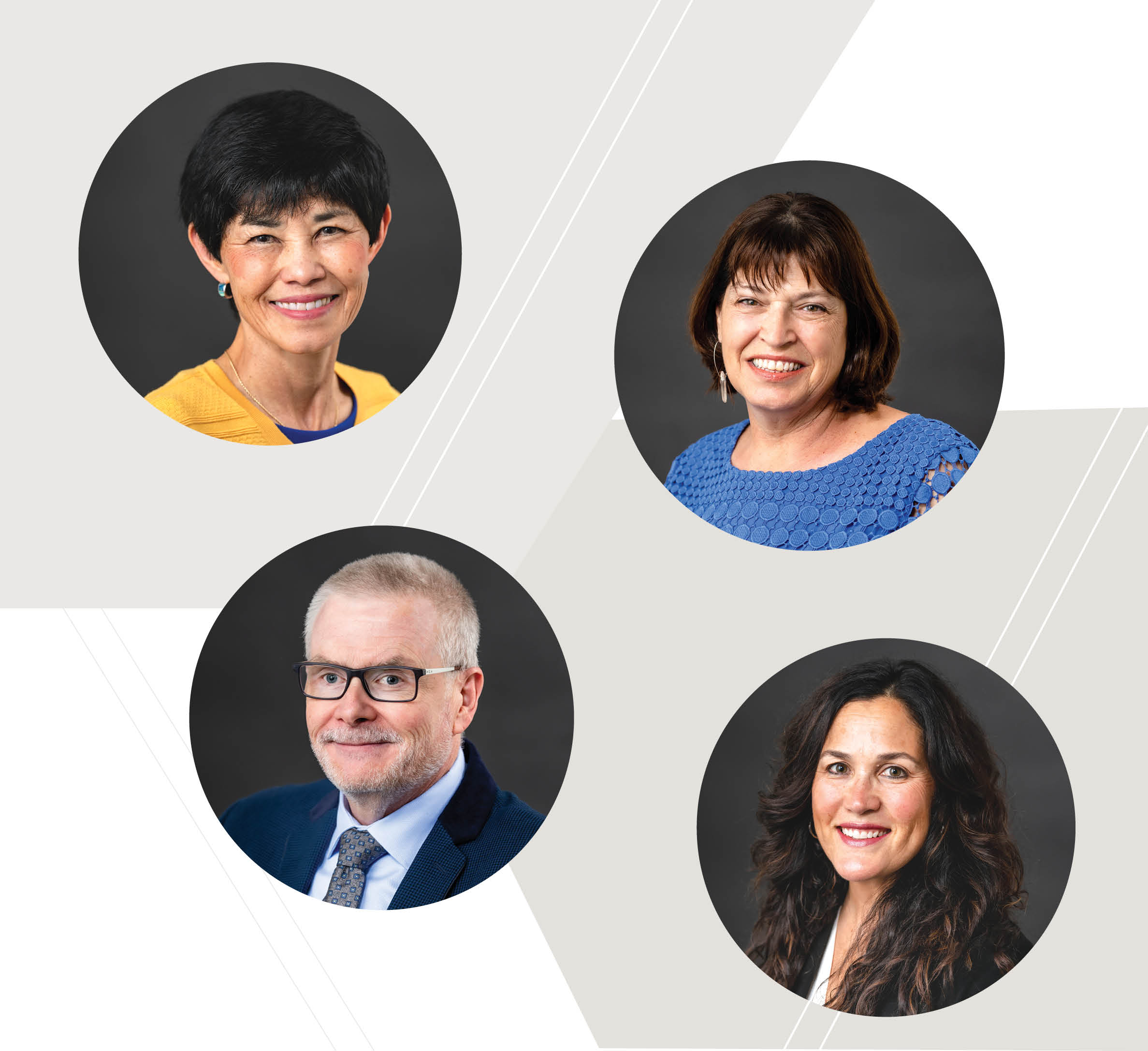 ---
Gonzaga Magazine gave these four new leaders one question and a 100-word limit for their answer. Here's what they said.
Karlene Hoo | Dean, School of Engineering & Applied Science
I was attracted to Gonzaga's mission to educate the whole student with an emphasis on global and civic engagement. Also, I was impressed by Gonzaga's strategic plan, which focuses on existing strengths while seeking sensible opportunities for growth in multidisciplinary education and scholarly activities. Moreover, the faculty and staff in the School of Engineering and Applied Science exhibited strong dedication and enthusiasm to the education and training of the students as evidenced by the variety of design projects, the broad engagement of students in research activities including club activities, and the personal advising and mentoring to help all SEAS students achieve their potential.
Rosemarie Hunter | Dean, School of Leadership Studies
For a decade I have been working with Jesuit initiatives internationally. These relationships have evolved to form a network of social activists across several continents. It was from these Jesuits, like Father Paul Dass, Brother Joseph N. Tukuang and the laity, like Yi Yi San, who are working with young people in Myanmar; and others, like Yonal Alpotrianus, who are working with refugees, that I learned how the spirit of the Jesuits is active in the lives of people. It was the Jesuit mission and the reputation of Gonzaga that attracted me to the position. It is the spaces of love and justice that made it easy to say yes.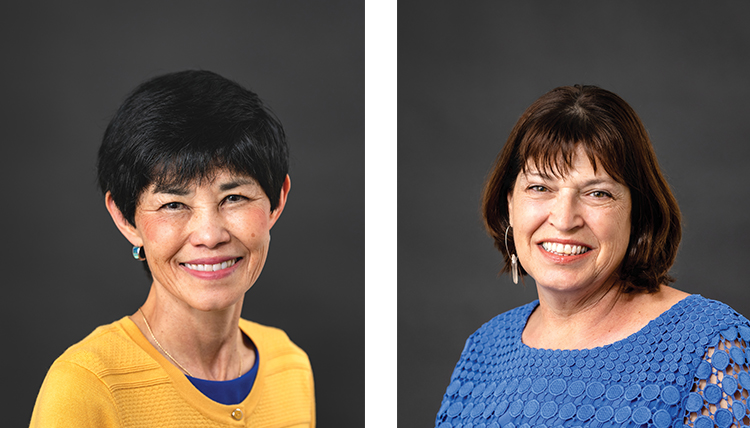 SEAS Dean Karlene Hoo (Left) and SOLS Dean Rosey Hunter (Right)
Vincent Salyers | Dean, School of Nursing & Human Physiology
I believe with all of my heart that I was led to Gonzaga for this new season of my life. God has a way of bringing us into these seasons and here I am. I have been searching for a university that aligns with my faith, values and abilities – and the School of Nursing & Human Physiology and Gonzaga are the places where this all comes together. I am excited about building on the excellent reputation of the School and University and of working alongside everyone to greatly impact the health and wellbeing of our campus, communities and beyond.
Yoli Carter | Dean, School of Education
Many of the humanistic values GU holds true are the ones I grew up with – the ones I have tried to practice as an imperfect, but always trying, human. Author Robert Fulghum captures these values in his writings on kindergarten wisdom, which can be summarized like this: "Share everything, play fair, clean up your own mess, say sorry, hold hands and stick together, live a balanced life – learn some and think some and draw and paint and sing and dance and play and work every day some." The way Gonzaga carries out its Jesuit Mission is an example of these simple yet powerful truths.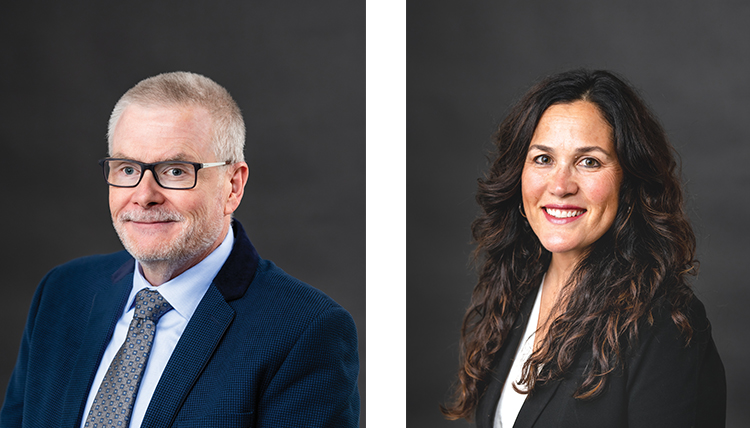 SNHP Dean Vincent Salyers (Left) and SOE Dean Yolanda Carter (Right)
Stay tuned for more on their exciting visions for continuing the excellence of their programs and taking Gonzaga academics to new heights.