A Compost Worm's Dream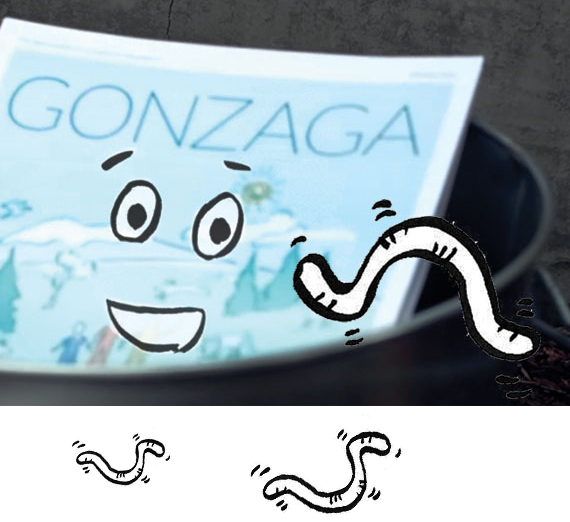 ---
Our choices in printing reflect our values and our commitment to sustainability.
We select only 100% post-consumer recycled paper.
We partner with a printer with a rooftop of solar panels that produce renewable energy.
We use a web press (for 48 of our 52 pages) which creates less waste than sheet-fed printers.
The industry standard for printing today is plant-based inks that are safe for worms in the compost bin.
See it in action: 4.5 minutes in the life of Gonzaga Magazine.