Cycling in Delft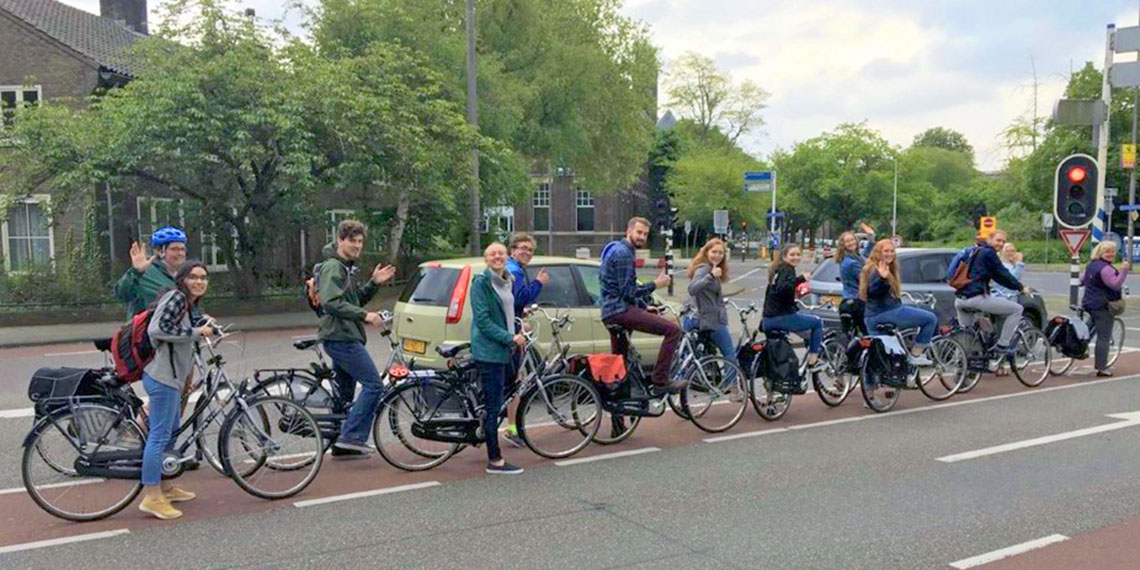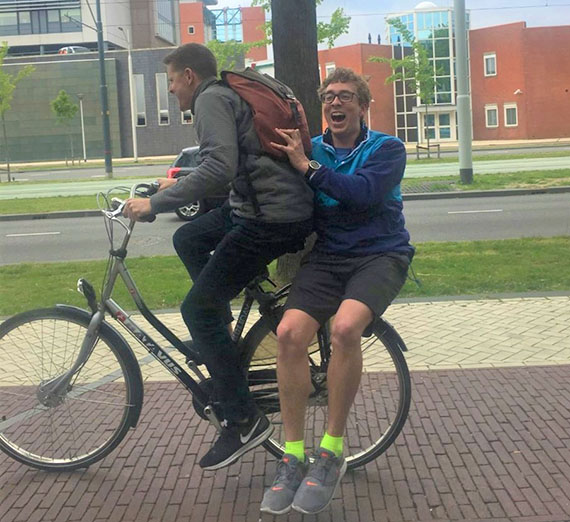 The third day of the Gonzaga-in-Delft program began with a quick stop at the bike shop to repair a bike tire and a display of Dr. Maxwell's biking skills as he rode around the block with one of the students, Stephan, on the back of his bike.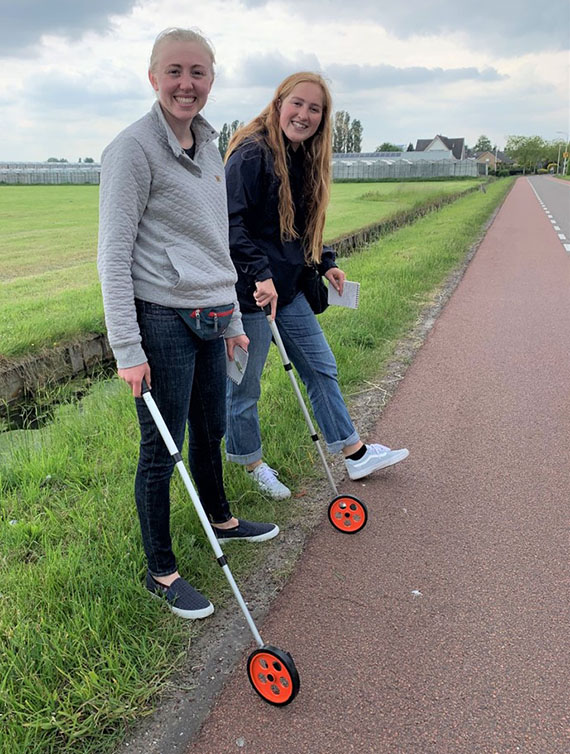 Once the repair and combined bike ride was over the business of the day was ready to start. Similar to the previous day, the students rode to various stops around Delft to measure, record, and observe the different types of bike paths around Delft.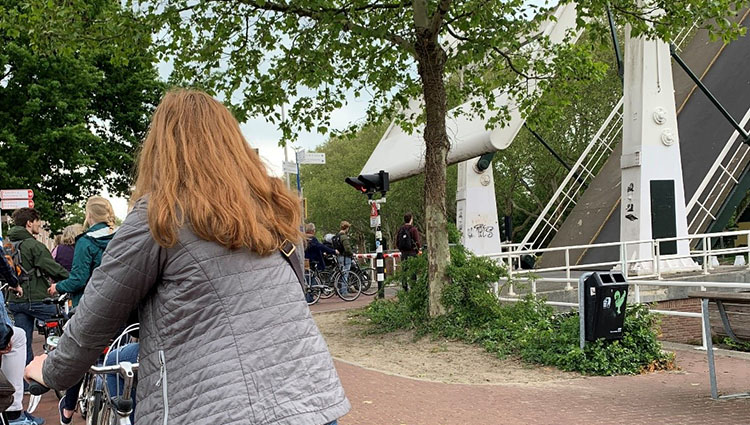 Along the way to the different stops the group encountered their first real bike traffic jam waiting for a drawbridge to be lowered, said hello to a group of sheep, and soaked in the beauty of the Delft countryside.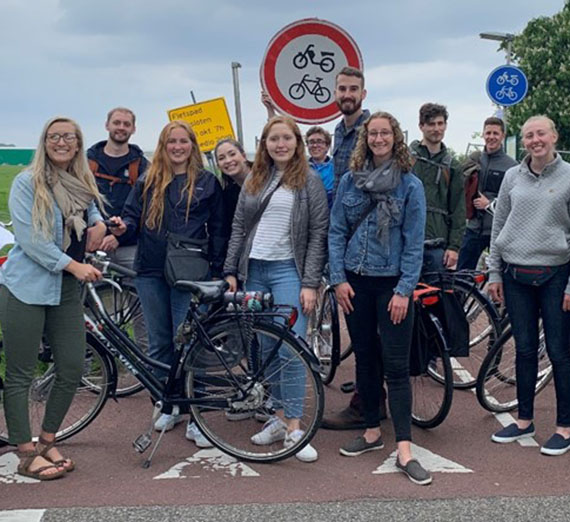 The best road was saved for last (at least according to Dr. Young) and it included two wide one-way red bike lanes with a small car lane in the middle. Bikes having road priority over cars? That's certainly not something often seen in the United States!

After all the stops were visited the group dispersed for the day with many of the students heading out to explore a nearby lake.
Until next time, tot ziens!
School of Engineering & Applied Sciences
Study Abroad
Environmental Studies
Civil Engineering