84th Annual Linden Cup: 2Ls McKenzie Lawrence and Lesley Gangelhoff Emerge Victorious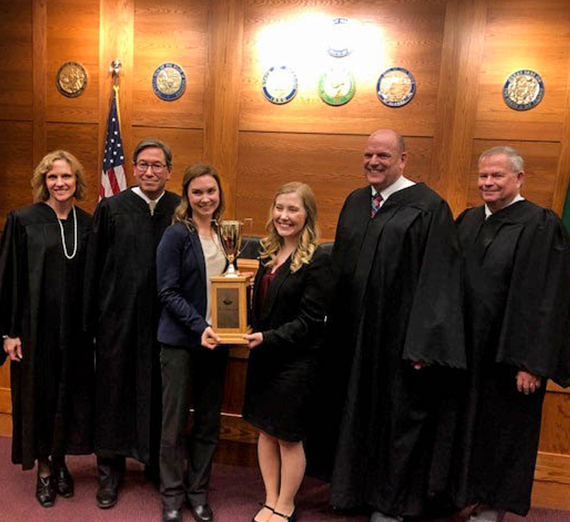 ---
On March 23, 2019, Gonzaga Law held the finals of the Linden Cup Appellate Advocacy Competition for the 84th time in our history. This year the court of judges included Justice Debra L. Stephens of the Washington State Supreme Court along with Justice G. Richard Bevan, Justice Gregory W. Moeller, and Justice Joel D. Horton of the Idaho Supreme Court.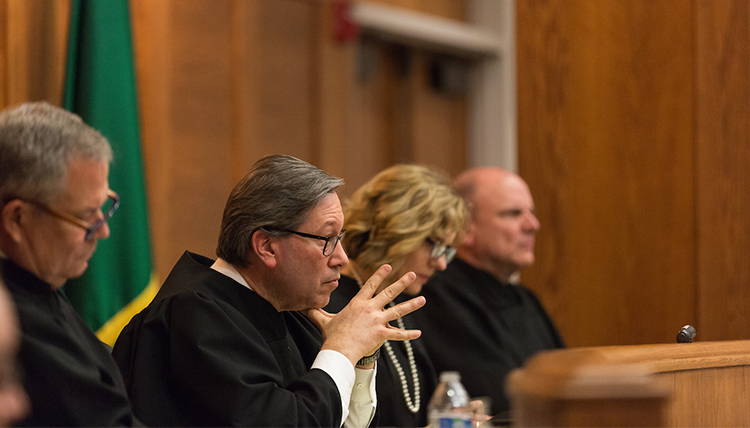 It was no easy task to reach the finals. The teams of McKenzie Lawrence & Lesley Gangelhoff (representing the petitioner) along with Taylor Schaefer & Mary Calderon (representing the respondent) both had to emerge victorious from four prior rounds throughout the week in order to secure a place in the final rounds.

The teams tackled a case involving a student's right to free speech and their school's ability to regulate that speech. After presenting lengthy arguments and expertly fielding questions from the panel of judges, McKenzie Lawrence and Lesley Gangelhoof were named the 2019 Linden Cup winners.

Congratulations to our winners and to all who participated in this great Gonzaga Law tradition.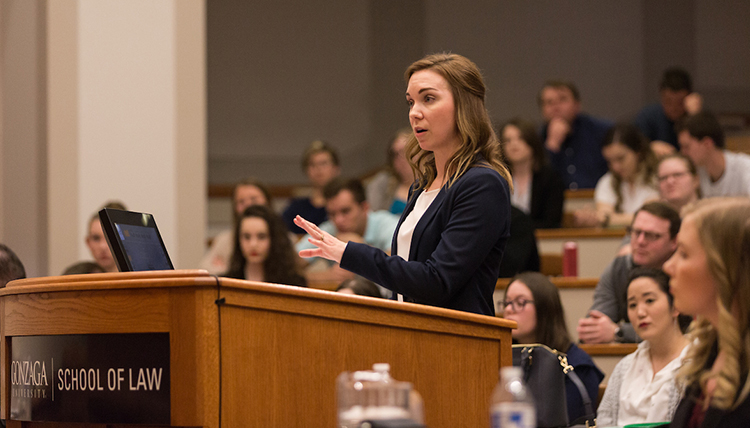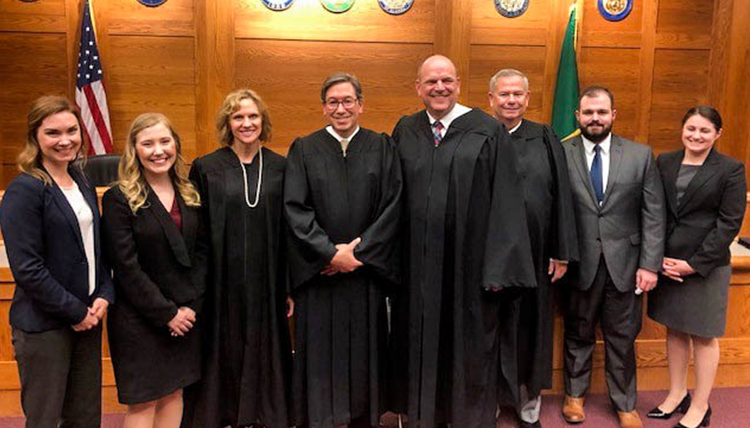 Linden Cup winners McKenzie Lawrence & Lesley Gangelhoff (left) and runners up Taylor Schaefer & Mary Calderon (right) with the panel of judges