Gonzaga Seniors Earn Fulbright Awards, Will Teach Overseas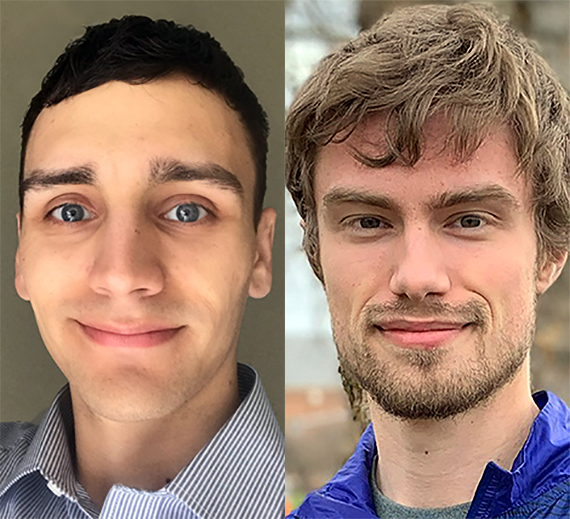 ---
SPOKANE, Wash. — Gonzaga University seniors Loren Carrillo and James Vair will teach abroad this summer, after graduation in May, thanks to Fulbright English Teaching Assistant grants they recently received as part of the Fulbright U.S. Student Program.

Carrillo, a graduate of Lincoln High School in Tacoma, Washington, will begin serving as an English teaching assistant in a middle school in Kaohsiung, Taiwan starting Aug. 1. Carrillo, who will graduate with a bachelor's degree in political science in May, said he was thrilled to get the news of the Fulbright award.

"When I read the word 'congratulations' my eyes widened and I just paused to look at my mom silently in shock before I continued," Carrillo said. "Then I finished the letter out loud and felt relieved and excited to know I was heading to live in Taiwan for 11 months after graduation and continue my experience outside of the United States."

After the Fulbright experience, Carrillo aims to pursue a career in storytelling — whether as a journalist, blogger, vlogger or in a public relations capacity for an organization or business. Carrillo said his future may involve earning an advanced leadership degree as well. Eventually, Carrillo would like to establish a nongovernmental organization to help low-income high school students travel abroad and also run his own café or restaurant.

Vair, a graduate of Kennedy Catholic High School in West Seattle, is earning a bachelor's degree in psychology with a concentration in research. He will teach in Taipei, Taiwan starting Aug. 1 through June 30, 2020. After that, Vair aims to pursue a doctorate in psychology. He is especially interested in conducting cross-cultural research focused on the intersection of psychology with leadership studies.

Vair said he is excited to begin the program — even though he knows it will be difficult to be away from his loved ones.
Carrillo is the recipient of the Annexstad Family Foundation Leaders for Tomorrow Scholarship. Vair is the recipient of the Gonzaga Trustee/Regent Scholarship and a scholarship from the Zag Scholarship Fund.