Wedding Bliss from Spring 2019 Magazine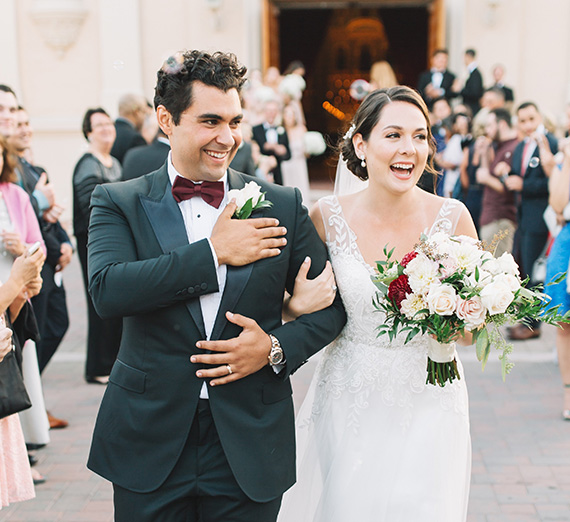 ---
Congrats to all these lovebirds!
'15 Lindsey Kranz and '15 Ricardo Ramirez (above) first met during the Gonzaga-in-Florence program, and walked down the aisle at Mission Santa Clara. Below, family and friends cheer them on in Zag fashion.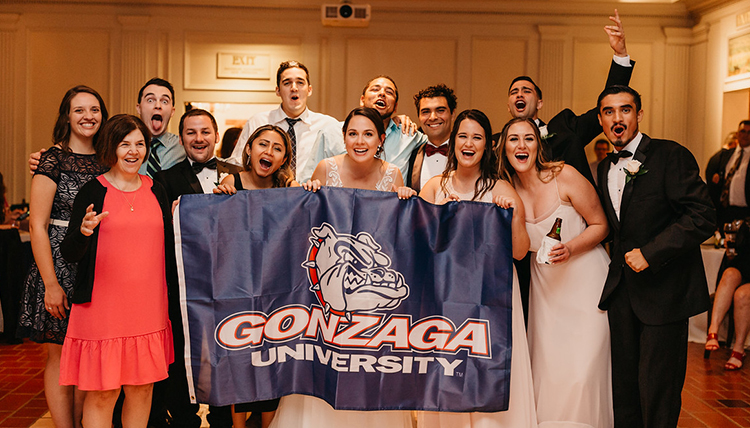 Send us your wedding story at gonzaga.edu/alumninews.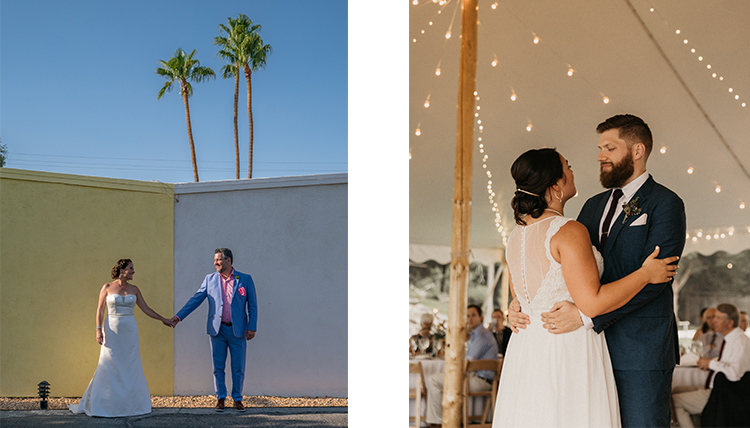 '93 Brian Witty and '93 Kerstin McInnis (above left) tied the knot 29 years after they first met (at an incoming freshman class social at GU).
'11 Rachel Schlosser and '11 Alexander Baumgartner (above right) tied the knot in Bristol, R.I., this August after meeting at GU and dating for nine years.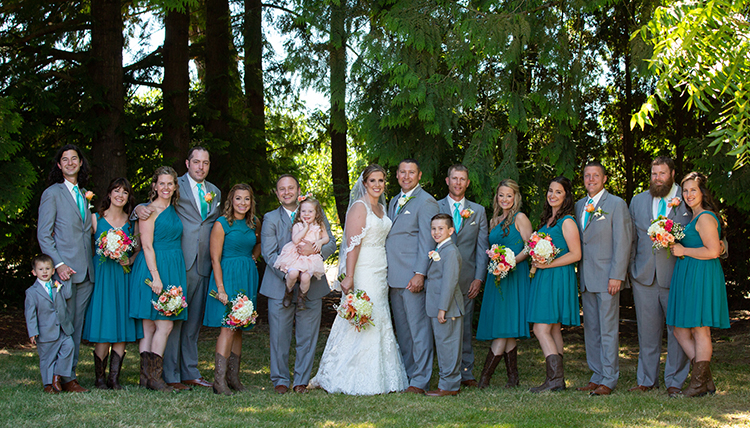 '07 Jennifer Norman and Tyson Cooper (above) said "I do" in a cherry tree orchard in Dayton, Ore. Jennifer has become a stepmom to 10-year-old Cayden.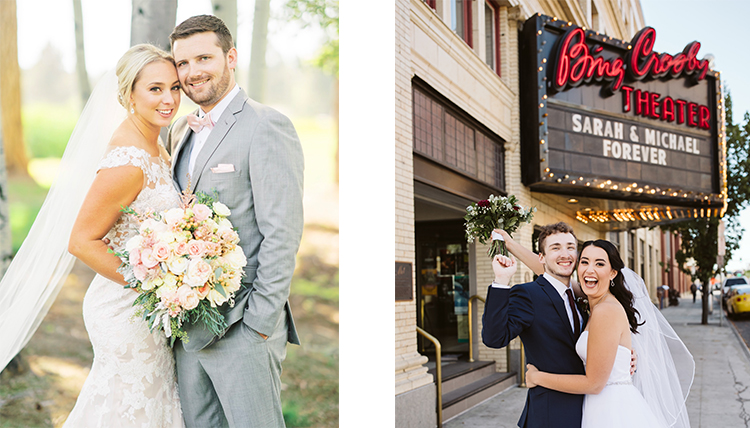 '09 Kate Little and '09 Marcus Mosley (above left) joined in marriage after meeting through their Gonzaga-in-Florence program, and after a 10-year friendship that blossomed into love.
'16 Sarah Marr and '17 Michael Barclay (above right) celebrated their wedding and GU love story in Spokane, where the big day kicked off with a special sign on the Bing Crosby Theater reader board.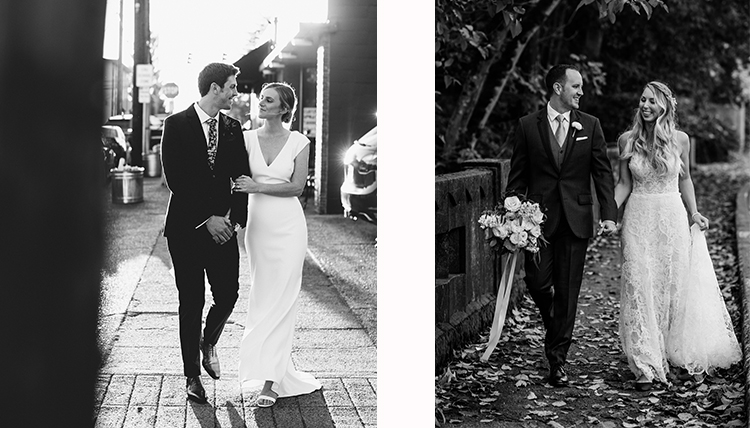 '13 Benjamin Sexton and '14 Caitlin LeBrun (above left) flew from South Korea to Seattle over the Chuseok holiday to celebrate their wedding with loved ones.
'10 Angie Tarabochia and '10 John McDonagh (above right) married in Seattle in October. The best man and one of the bridesmaids were also GU alumni.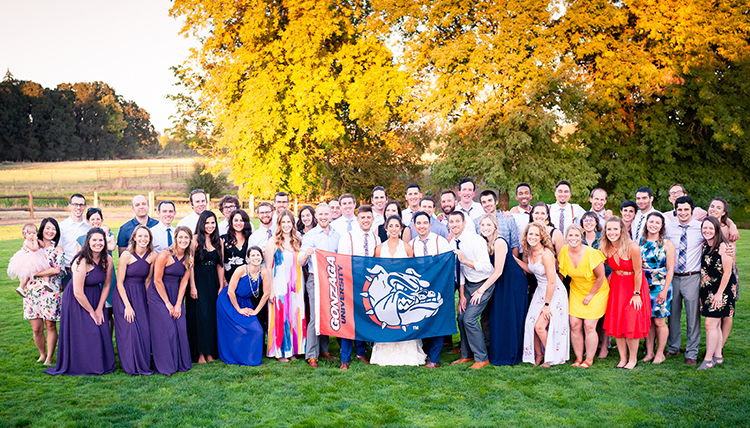 '10 Daniel Ellis and '11 Mandi Stillwell (above) were married with nearly 40 other Zags in attendance.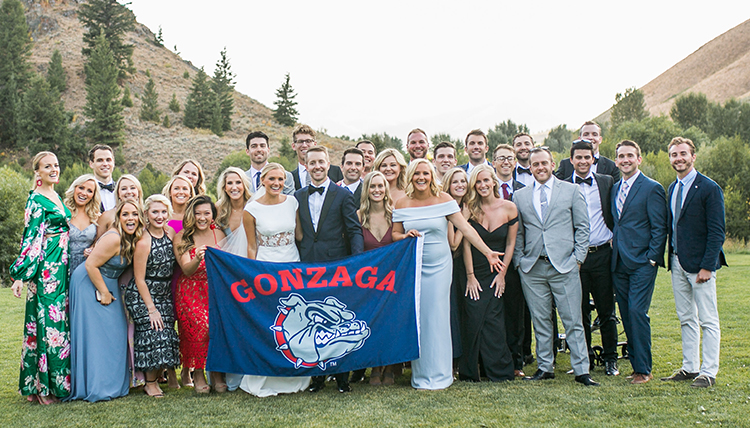 '12 Jake Johnson and '14 Katherine Crha (above) celebrated their wedding in the company of nearly 25 other Zags.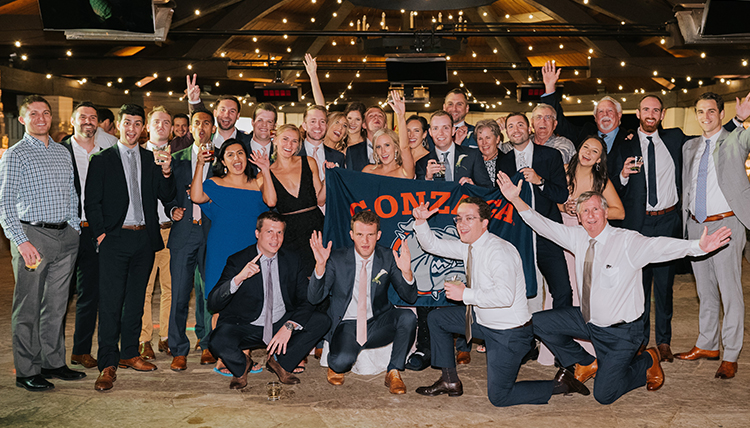 '12 Alex Williams and '13 Kaitlin Pursley (above) were wed in Denver, surrounded by a host of Zags, including eight in the wedding party, the bride's father ('69), and her uncle ('99), who officiated the wedding.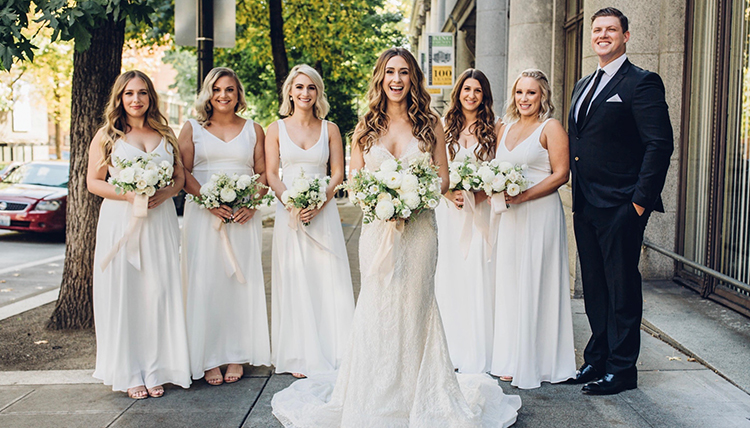 '13 Kathleen King and Adam Duncan (above) became wife and husband in an October wedding with six other '13 alumni in attendance.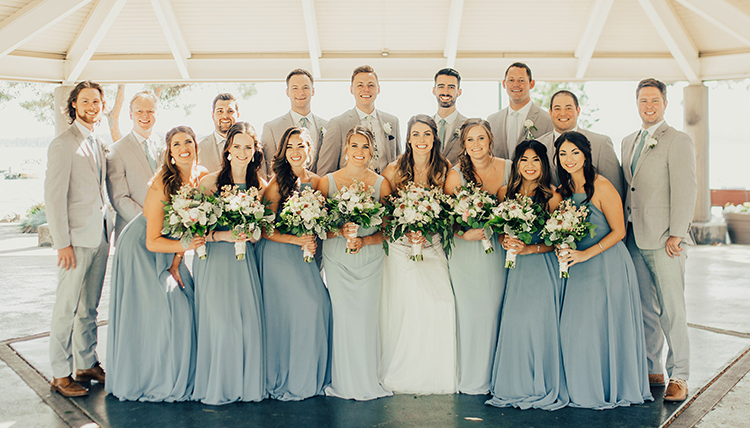 '13 Kevin Stratton married Anna Groven (above) with seven fellow Zags in attendance.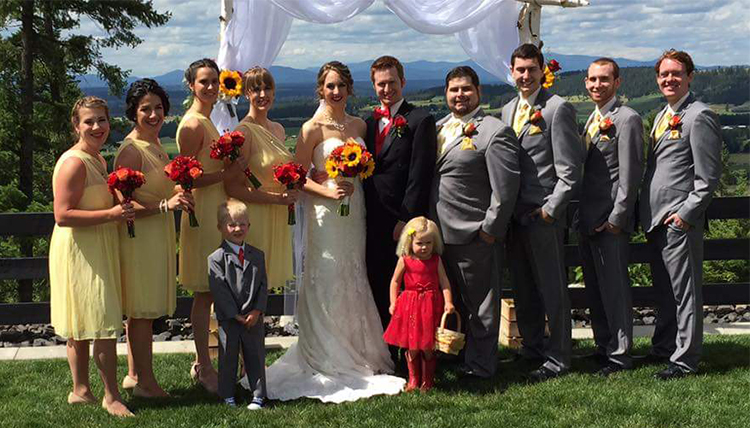 '13 Tori Sander and '14 Andrew Asper (above) who met during their freshman year at GU and married in Greenbluff, just celebrated their one-year anniversary.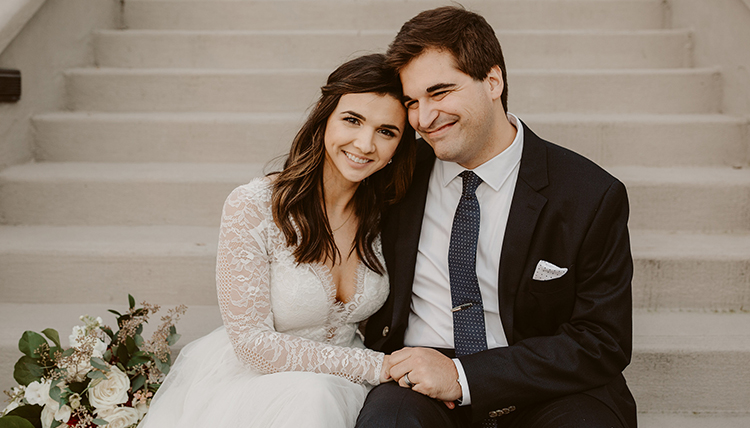 '14 Bre Jaspersen and '14 Nick Pangares met in their first-year orientation group, and met the nine Zags in their wedding party while living in CM their freshman year. The bride's brother ('12) officiated the wedding and the groom's sister ('11) recited the reading.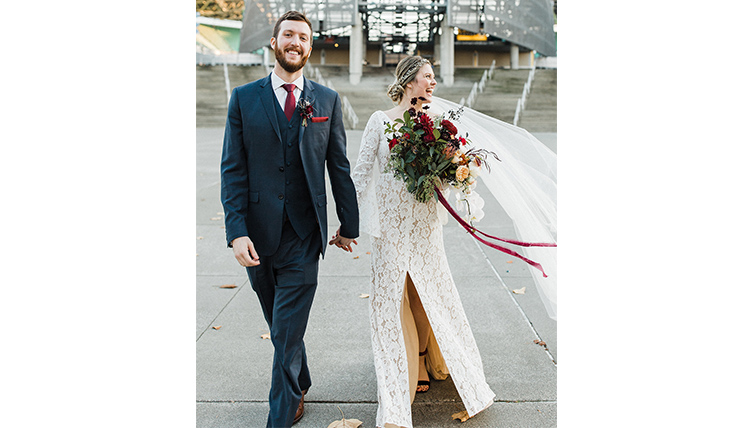 '14 Brian Sinclair and '14 Emily O'Neill (shown above) met in their last month at GU. They celebrated with a Maui honeymoon while cheering for the Zags during the Maui Invitational.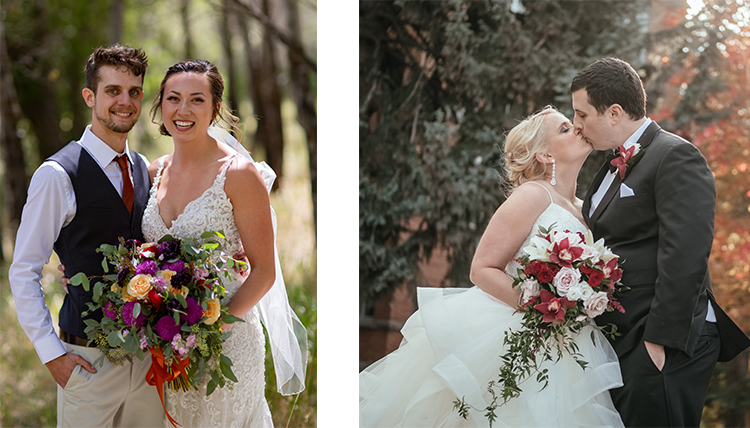 '14 Sydney Marcotte and '14 Scott Davis (above, left) married with four other Zags in their wedding party.
'13 Sarah Katz and '13 Nicholas Hardin (above, right) began married life last October with a St. Al's wedding ceremony, and look forward to cheering on the Zags together.
"Sugar, Sugar"

The Archies' classic love hit was No. 1 in the summer of love, 1969.
Reminisce with us: What were the best love songs played or sung at weddings when you got married?
Email editor@gonzaga.edu.