Career Exploration Across the Pond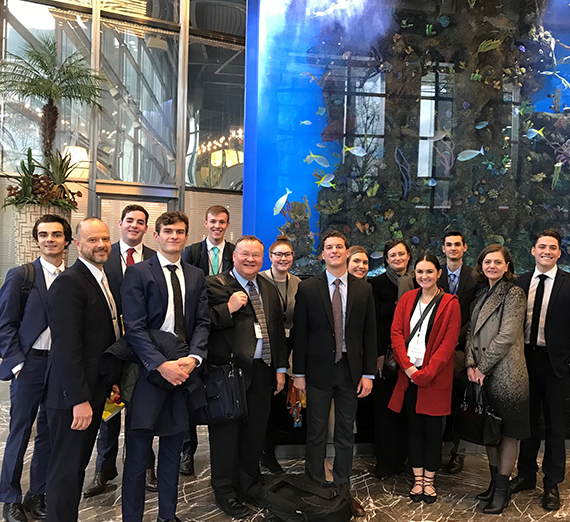 ---
In January, students, faculty and members of Career & Professional Development traveled to London for Gonzaga's first international Trek to explore career connections abroad. Students visited several firms and met with alumni who work in Great Britain.
"Going on a trek, in general, is a great opportunity for students to gain exposure to the corporate culture and employee expectations of a company," says Ray Angle, the assistant vice president for the career services department. "For students hoping to work abroad, the London Trek allowed them to see how former Zags leveraged their opportunities internationally."
Over the course of two days, the group visited the headquarters of several London-based companies, such as Accenture, Splunk and Boeing – all of which employ Gonzaga alumni. In the evening, students networked with employees in an informal setting.
"Everyone was really welcoming and encouraged us to be candid and authentic, and to ask any questions we had about working in London, and life after graduation in general," says Abby Woomer ('19), an international business major.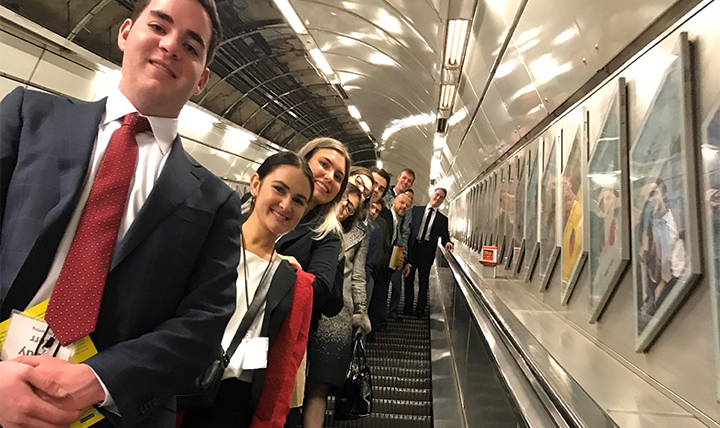 Mirjeta Beqiri, professor of Operations Management, has had attended several Treks, and recommends the London experience to students looking to work abroad. She says attendees learn firsthand about the challenges and benefits to living in another country. "While we discuss in classroom the advantages and disadvantages of global operations, students now have the opportunity to see in action how it works." She cited a Skype call with an US-based Boeing employee at 4:30 a.m. Seattle time as a great example of the global business world.
"I was really excited to see how many women were in high positions at the companies we visited," says Woomer. She was especially impressed with her visit to the Salesforce office, and is considering applying to work there after graduation.
Angle says his favorite takeaway from any Trek is watching each student make a connection with a particular company. "When students talk with alumni and hear the stories about how they got to where they are, the students start to think differently about their own stories," he says.
"One of the most important lessons is that Zags help Zags wherever they are and in whatever capacity they can," says Beqiri. She encourages students to attend treks to gain firsthand knowledge and networking experience, which open doors to new opportunities.
Learn more about Treks here.