Gonzaga Law's 3rd Annual Sweetser Closing Argument Competition
More than Sweets the Eye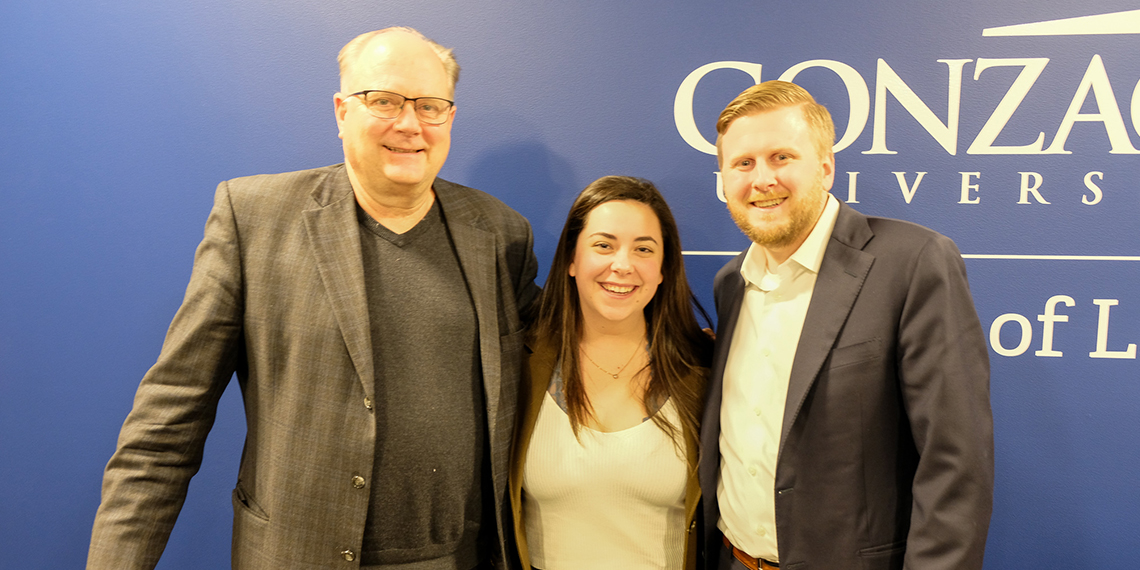 On October 26, 2019, Gonzaga Law hosted the 3rd Annual Sweetser Closing Argument Competition, a competition that is fast becoming a highlight of the academic year.

Sponsored by the Sweetser Law Office, the competition seems straightforward: Students receive a fact pattern based in tort law, a set of jury instructions, and one (1) hour—that's a mere 60 minutes—to prepare a cogent, persuasive closing argument that integrates the jury instructions with the facts of the case. The closing argument must be no more than 15 minutes in length and is video-recorded.

After review by a panel of judges, the finalists were:

1st Place: Kathryn Lucido, 3L
2nd Place: Carly Roberts, 1L
3rd Place: Summer Rife, 3L tied with Taylor Burkett, 3L

While not all competitors left with a cash prize, all received a copy of their recorded argument as well as written feedback from the judges.
In endowing this competition, James and Marcus Sweetser wanted to create a competition to inspire future trial attorneys. And the fact patterns that the Sweetsers create are far from simple. In this year's prompt, competitors received 18 pages of facts, photos, jury instructions, and the defense's closing argument. Competitors represented Ricky Kilgore against Ben Schultz for injuries resulting from an auto accident in which Schultz rear-ended Kilgore.

While Schultz admitted liability, he disputed Kilgore's claim that the accident was severe enough to have caused Kilgore's neck and back injuries. While this may seem like a straight-forward case, the facts also included Kilgore's medical and personal histories that the defense relied on to argue that Kilgore's injuries were the result of a pre-existing degenerative disc disease and arthritis. The defense also cited to Kilgore's trip to Mexico, where he walked on the beach and took cellphone photos with his son, as proof of his good health.

This year, the panel of judges included:

• The Honorable Kathleen O'Connor, alumna of Gonzaga Law's Class of 1975 and retired judge from the Spokane Superior Court bench;
• The Honorable Fred Aronow, a retired Spokane County Superior Court Commissioner, member of Gonzaga Law's Board of Advisors and double Zag, (B.A., '67), (J.D.,'81);
• Gonzaga Law professor Kevin Shelley; and
• Gonzaga Law alumnus and trial attorney Jefferson Boswell, (J.D., '09).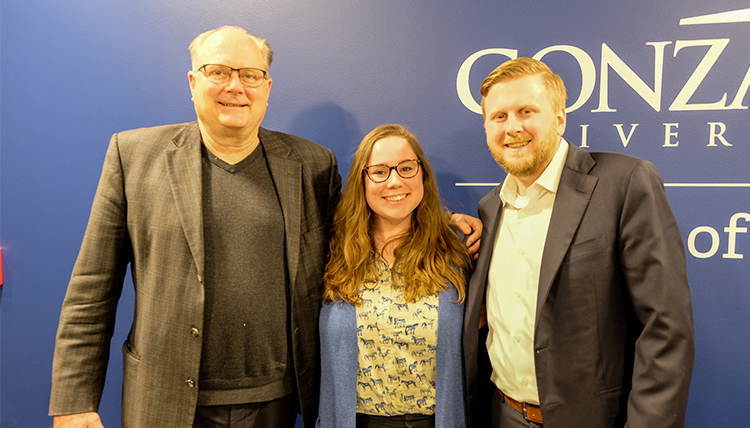 2nd place winner, 1L Carly Roberts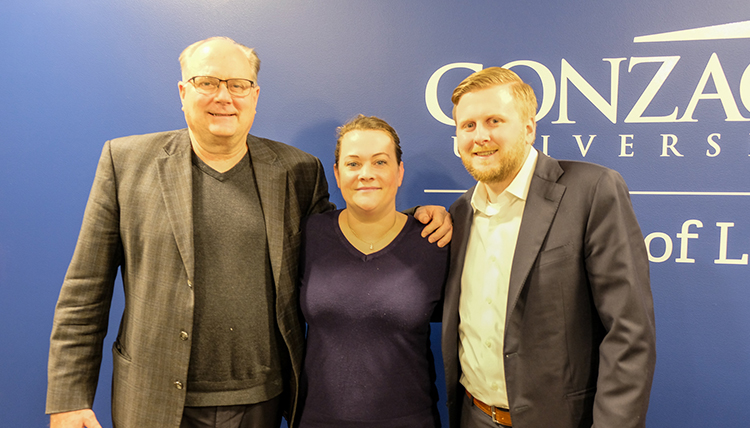 3rd place winner (tie), 3L Summer Rife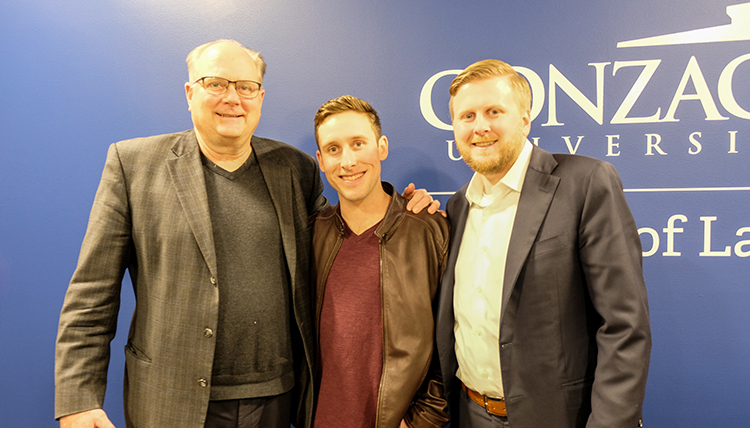 3rd place winner (tie), 3L Taylor Burkett