Gonzaga Law NAAC Team Wins Regional Competition, Headed to Nationals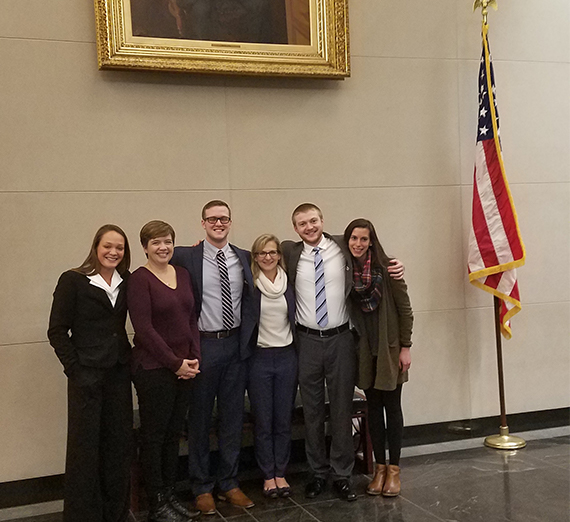 ---
Is Gonzaga Law tired of winning, yet? Not when it comes to its moot court teams. In the National Appellate Advocacy Competition (NAAC) Regional Competition in Portland, both of Gonzaga's NAAC teams showed their mettle and nearly couldn't stop winning. The 3L team (Robert Wright, Pam Kohlmeier, and Jordan Schaper) brought home the golden ticket to the National Competition in Washington, DC and distinguished themselves as one of the top 24 teams out of almost 200 throughout the country.

Both teams invested over 40 weeks of research, practice, and intellectual sweat. Throughout the competition, the Gonzaga Law competitors displayed their advocacy skills as well as a nuanced understanding of the legal issues in both their written brief and in oral advocacy. And, as always, they showed the Zag spirit, focus, and enthusiasm.

This year's competition asked how courts should apply Title II of the Americans with Disabilities Act to law enforcement interactions with citizens who have a mental illness or intellectual impairment. In Portland, Gonzaga Law students faced off against Seattle University, Thomas Jefferson, Pepperdine, and Case Western before panels composed of local attorneys and judges at Portland's Mark O. Hatfield United States Courthouse.

The 3L team was in 3rd place overall when they advanced to the final rounds and had a 32-point lead. But when the dust settled after their final round oral arguments, the 3L team had won the Regional Competition and were on their way to Nationals in Washington, DC. They also won 1st place in the regional Best Brief competition.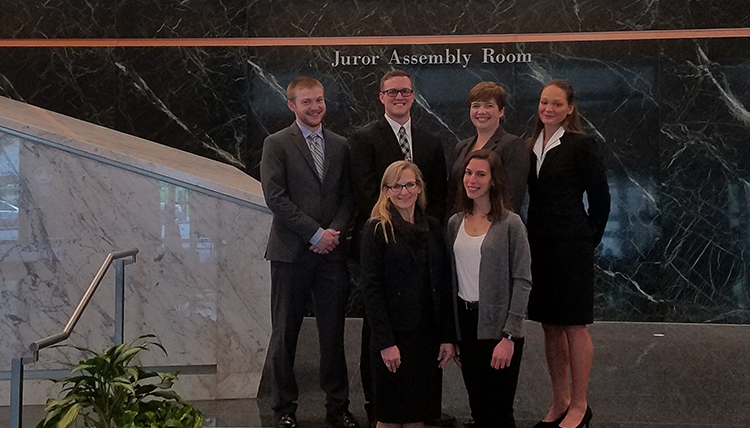 With the same energy and dedication, Amanda Hunter, Sara Ward, and Heidi Keele, also known as the 2L team, advanced to the competition's final rounds. When they headed into the finals, they were in 4th place overall with a 24-point lead. Although they argued superbly and received praise for their professionalism and poise, they missed a trip to the Nationals by a mere four points. They also tied for 4th with Pepperdine in the regional Best Brief competition.

Local attorney and Zag Law alumna Jamey M. Minnihan ('15) volunteered to coach the teams. As a student, Minnihan competed in Saul Lefkowitz Trademark Moot Court competition and served as managing editor for the Gonzaga Law Review. She also won the Ladas Memorial Award, a national competition for her paper on trademark law which includes a cash prize and publication in The Trademark Reporter. As a coach, Minnihan continues the rich tradition of Gonzaga Law alumni contributing to the success of Gonzaga's students. Minnihan is currently an Assistant Attorney General in the Social & Health Services Division in the Spokane office of the Washington AGO.