Sweetser Closing Argument Competition: Second Year as Sweet as the First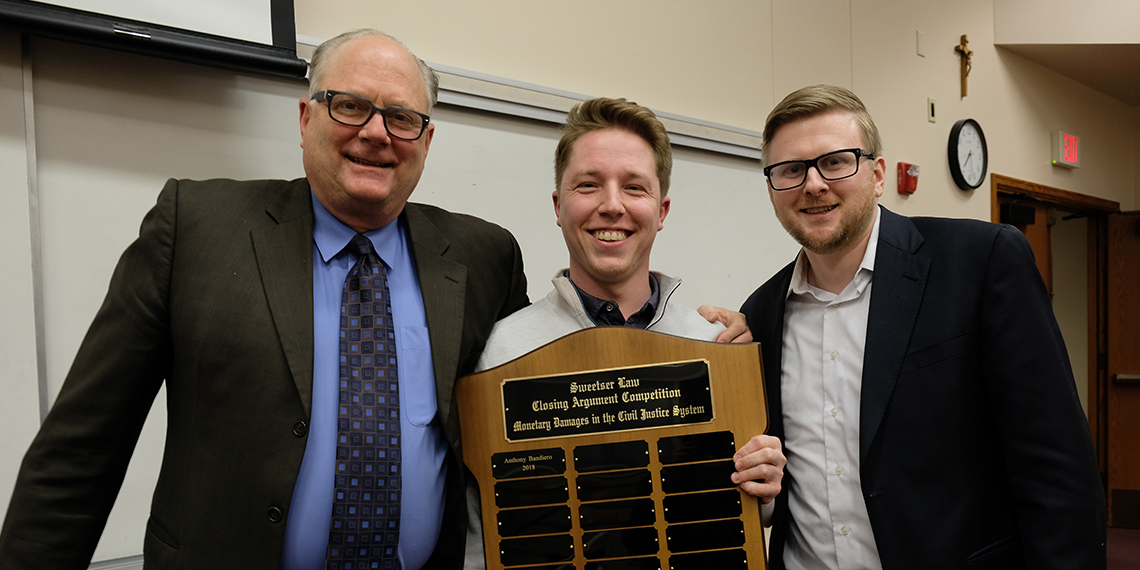 On January 19, 2019, Gonzaga Law hosted the 2nd Annual Sweetser Closing Argument Competition. Each participant delivered a closing argument that integrated jury instructions with a fact pattern prompt and was video-recorded. Sponsored by the Sweetser Law Office, the competition seems straightforward: Students receive a fact pattern based in tort law, a set of jury instructions, and one (1) hour—that's a mere 60 minutes—to prepare a cogent, persuasive closing argument of no more than 15 minutes in length.
After review by a panel of judges, the finalists were:
First Place: Branden Landon, 3L;
Second Place: Chelsea Norman, 1L;
Third Place: Alex Hutchings, 2L.

While not all competitors left with a cash prize, all received a copy of their recorded argument as well as written feedback from the judges.

In endowing this competition, James and Marcus Sweetser wanted to create a competition to inspire future trial attorneys. And the fact patterns that the Sweetsers create are far from simple. In this year's prompt, competitors were to argue damages on behalf of Maria Alexander in a suit against Kubota, a company that makes farm equipment and the RTV900 utility vehicle that injured Maria. While Maria was riding in her family's RTV900, it flipped. She was injured so badly that she, at 17 years of age, had to decide whether to live with the pain and limitations of her injured foot and ankle or amputate and live with a prosthetic. She chose to amputate and live with the phantom pain in her limb and the pain from the prosthetic itself.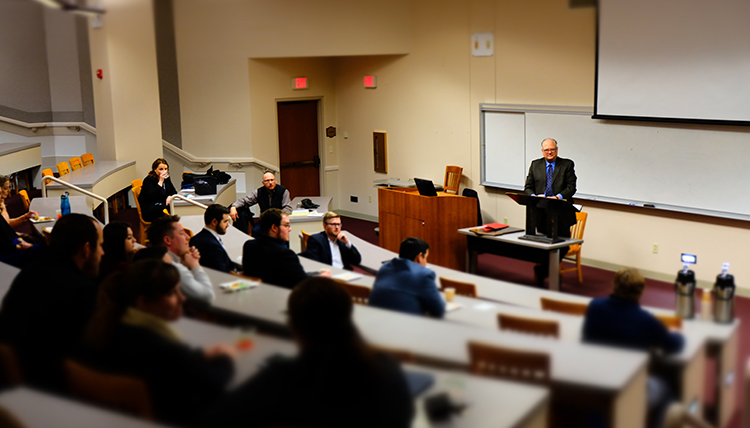 It doesn't matter what you do for yourself, it matters what you do for others. You can make a real difference as counselors of law. You are people first, advocates second. ~James Sweetser
This year, the panel of judges include panel of volunteer judges included Spokane practitioner and double Zag Greg Casey, (B.B.S., ´68, J.D., ´71) of the Casey Law Office and Gonzaga Law professors Lisa Bradley and Brooks Holland, who holds the Donald J. and Va Lena Scarpelli Curran Faculty Chair in Legal Ethics and Professionalism and is the Director of Global Legal Education. The panel was rounded out by Matt Albrecht, a local plaintiff's attorney and double Zag, (B.A., '98 and J.D., '05).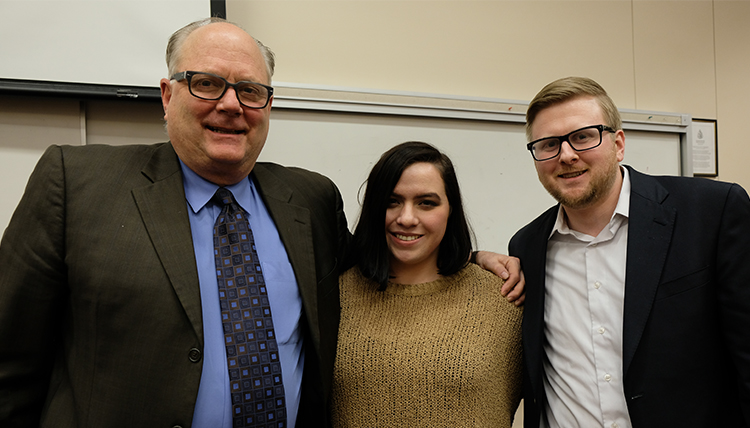 2nd place winner Chelsea Norman, 1L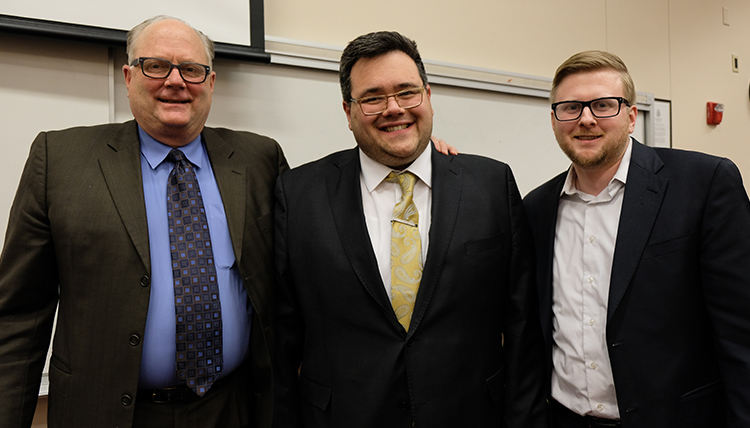 3rd place winner Alex Hutchings, 2L
Academics
Student Life
School of Law