Gonzaga Law Student Myers Receives Scholarship for Trademark Law Event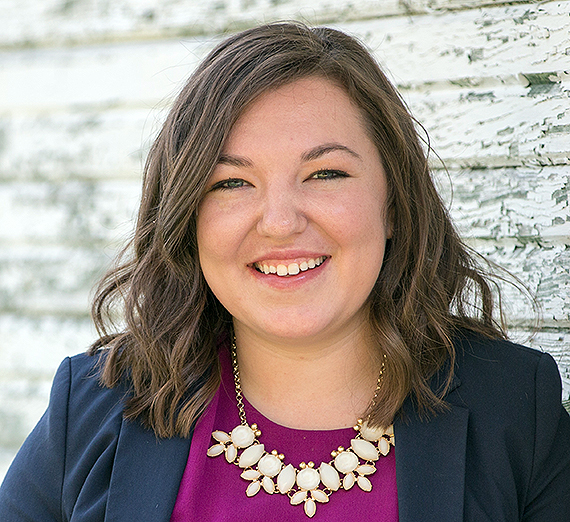 ---
Gonzaga News Service
SPOKANE, Wash. – Gonzaga University School of Law student Alisha Myers is one of five students worldwide to receive a scholarship from the International Trademark Association that will send her to the INTA's 140th annual meeting May 19-23 in Seattle.
The association represents approximately 31,000 trademark professionals from more than 7,200 organizations in 191 different countries. World-renowned trademark and patent law experts, including in-house attorneys from Microsoft, Amazon and Toyota, are expected to attend this year's meeting.
"I am deeply honored to receive this scholarship," Myers says. "Learning from and networking with some of the most successful trademark attorneys in the world is a once-in-a-lifetime opportunity."
Myers graduates from Gonzaga Law on May 12. As a law student, she developed a passion for trademark and intellectual property law through various courses and student groups, such as Gonzaga's International Property Association. A student ambassador for the INTA for one year, Myers also served an externship with Chief Judge Thomas Rice of the U.S. District Court in Eastern Washington in which she worked on several trademark and patent jurisdiction cases.
Jessica Kiser, associate professor of law, taught Myers courses in intellectual property and trademark law, also will attend the INTA's annual meeting, having just won an award for her paper on trademark law, "Brandright."
"It was no surprise to me that Alisha Myers won the scholarship," Kiser said. "She is pursuing her future career in trademark and business law with the same passion and energy that she devoted to her coursework and to Gonzaga's trademark law moot court team during her time as a law student. I expect great things from Alisha."
For more information, please contact Kevin Carr, marketing manager for Gonzaga Law, at (509) 464 9901 carrk@gonzaga.edu.