Law Professor Jessica Kiser Wins 'Ladas Award' for Trademark Scholarship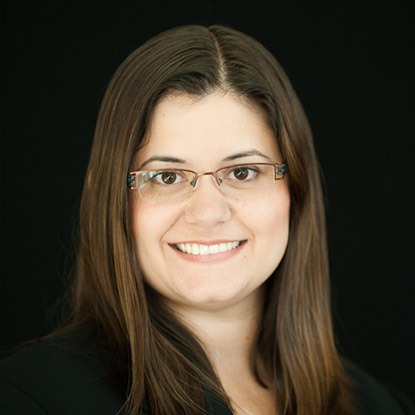 ---
Jessica Kiser, Associate Professor of Law, has won the
2018 Ladas Memorial Award
from the International Trademark Association (INTA) for her article, "Brandright." The annual award recognizes the best paper on the topic of trademark law published by a professor or practicing attorney.
In "Brandright," Kiser reveals the ways in which trademark law can encourage, and even force, trademark owners to silence consumers who want to create fan websites or groups devoted to a beloved trademark and brand.
Today's marketers, she argues, envision a brand as a story that unfolds over many marketing efforts, "…a narrative that offers consumers creative content with which to engage and adopt as part of their own self-identity." But this tactic conflicts with the traditional framework of trademark law.
To address the disconnect between brand development and trademark law, Kiser proposes a new form of intellectual property right she calls the "brandright." Brandrights could "provide the expressive freedom and legal flexibility essential for collaborative brand development."
The Ladas Memorial Award was established in memory of Stephen P. Ladas, distinguished practitioner and author. Funded by Ladas & Parry LLP, this yearly award is presented in Student and Professional categories for a paper on trademark law or a matter that directly relates to or affects trademarks.
As the 2018 winner, Kiser was given free registration to INTA's 140th Annual Meeting, held this year in Seattle, WA from May 19-23, 2018. Since she had already been invited to present a paper at the meeting, she was able to transfer her registration to Gonzaga 2L Asif Saleem. Gonzaga Law 3L Alisha Myers will also attend having won one of the two scholarships in the U.S. available for law students.