Gonzaga Law Hires Genevieve Mann as Director of Elder Law Clinic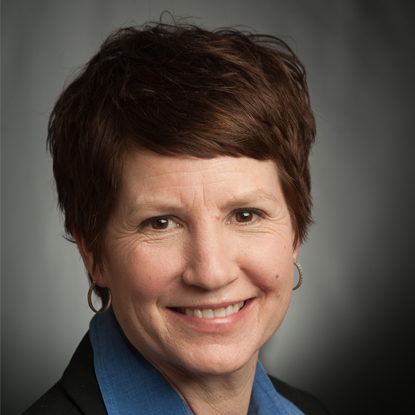 ---
Gonzaga University School of Law has hired Genevieve Mann, J.D., M.S.W., as the director of its
Elder Law Clinic
, a community-serving program where students earn credit-hours by working on real cases and serving actual clients under the supervision of practicing attorneys. Mann, who graduated from Gonzaga Law
magna cum laude
in 2003, has been in the position on a contract basis for two years and has been an adjunct professor since 2006.
"As a former Gonzaga Law student who benefited from the clinic," Mann says, "I know first-hand the dedication and compassion of our faculty to teach law students how to become effective lawyers and passionate social justice advocates. Now, the best part of my job is walking alongside these enthusiastic, driven and compassionate students in action."
In the Elder Law Clinic, participating students have the opportunity to represent low-income elderly clients in a variety of legal areas affecting the elderly. Areas include Public Entitlements (Medicaid and Social Security) housing, estate planning (wills, powers of attorney and health care directives), Guardianship, family and consumer law.
The Elder Law Clinic is one of five clinics that comprise
University Legal Assistance
and is primarily funded by
Aging & Long Term Care of Eastern Washington
.
In addition to the Elder Law Clinic, Mann oversees the
Thomas More Scholarship Program
(and was a Scholar while at Gonzaga), which awards full-tuition to incoming law students dedicated to public service. She is also an Assistant Professor of Law and teaches a first-year skills course and Elder Law. Locally, Mann previously served as Managing Attorney for the Unemployment Law Project and as an Associate Attorney for Powell, Kuznetz & Parker representing employees in discrimination cases. Prior to law school, Mann received her Masters in Social Work and worked as an adoption social worker.