Ten Things You Might Not Know about Gonzaga University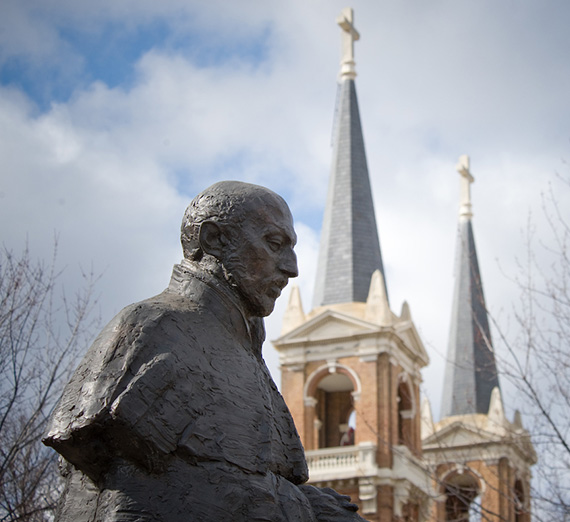 ---
Think you know Gonzaga? We're willing to bet you'll learn a few things about us from this list.
---
One hundred and thirty-one years and still going strong. It all started in 1887 when Father Joseph Cataldo, S.J., purchased the land for the campus with 936 silver coins and established this Jesuit, Catholic university.
---
Our student-athletes combined to post the nation's best Annual Progress Rate (APR) multi-year average of 998, tying GU with Holy Cross and Villanova for the highest mark, the NCAA reported in May. There they go again, making us look good!
---
Zags hit the ground running. More than 95 percent of our 2017 graduates were gainfully employed one year later. Talk about hustle!
---
---
Parli Italiano? Over 56 percent of Gonzaga undergraduates study abroad before they graduate.
---
---
High-fives from the doctors.
The first class of University of Washington School of Medicine students to complete their Foundations curriculum at Gonzaga gave GU high marks.
---
Gonzaga football has been undefeated since 1941! OK, so the sport was dropped due to World War II and the lack of available men, but not until after we sent 23 players to the NFL.
---
Catherine Cortez Masto
, a 1990 Gonzaga University School of Law alumna and former Nevada attorney general, is the first Latina and first woman from Nevada elected to the U.S. Senate.
---