Li Yang to Direct English Language Center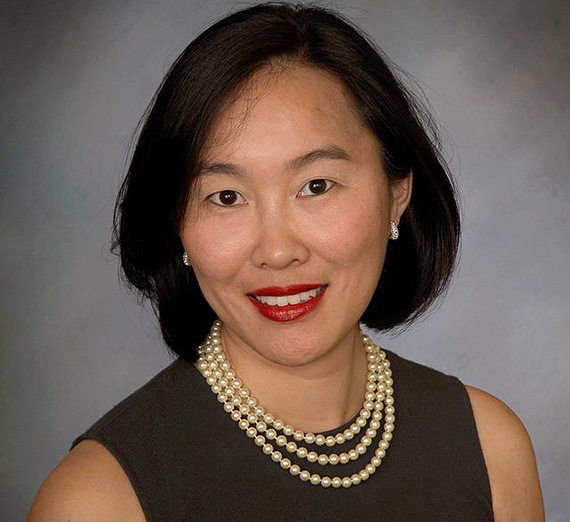 ---
Gonzaga News Service
SPOKANE, Wash. – Gonzaga University has hired Li Yang, Ph.D., as director of the English Language Center, a critical component of the Center for Global Engagement. Yang comes to Gonzaga from Rowan University, where she served as the director of the International Center and Intensive English Language Program.
With more than 10 years of experience in teaching English, and having started her career at Xinjiang University in Xinjiang, China, Yang brings experience with English as a second language program development, pedagogy and administration, as well as a deep knowledge of managing programs for international students.
Yang, who earned a bachelor's degree in English (with highest distinction), and a master's degree in British and American literature from Xinjiang University, holds a doctorate in international education and intercultural communication from the University of Minnesota. She has spent much of her professional life developing and teaching English as a foreign language, and is committed to helping engage scholars and students from diverse backgrounds.
"Growing up and having taught for six years in Xinjiang – one of the most ethnically diverse, culturally rich and yet conflict-stricken regions in China – and having studied in three countries and worked in two, I understand the value of international education to improve understanding, and sometimes heal divides, in this increasingly interconnected world," Yang said.
Joseph Kinsella, assistant academic vice president for global engagement, said he expects Yang will provide leadership for ESL and international student programming that will engage international students in all aspects of a Gonzaga education, and unify Gonzaga's global community in service to education and learning.
"I am excited to have Dr. Yang join us in the Center for Global Engagement, and look forward to the creativity and innovation that she will bring to our programs," Kinsella said. "At a time when international student enrollments nationwide are struggling, her experience and insight will be assets in keeping our programs strong."
As director of the English Language Center, Yang will provide academic leadership for the delivery of programs, including the university-level intensive ESL program, the newly established Global Bridge program, specialized English language programs, and ELC curricular integration initiatives across campus. As the head of the Center for Global Engagement's academic programs on campus, she will be linked closely to programming that enhances international students' experiences at Gonzaga, and helps them adapt to life and studies in the United States.
"At ESL we are not just attending to students' technical language proficiency as a necessary tool for good scholarship, but as a means for providing them a strong foundation for the Jesuit principle of 'eloquentia perfecta,'" Yang said. "Communication is more than simply the sum of its grammatical parts. We want to ensure our students come away with the linguistic competence and confidence to enjoy the education, opportunities and friendships that this experience can provide. I look forward to doing my part to uphold this wonderful tradition of 'perfect eloquence,' being of service wherever I may, and enjoying my experiences here at Gonzaga."