Alumna Monique Rizer Gives Back as Executive Director of Opportunity Nation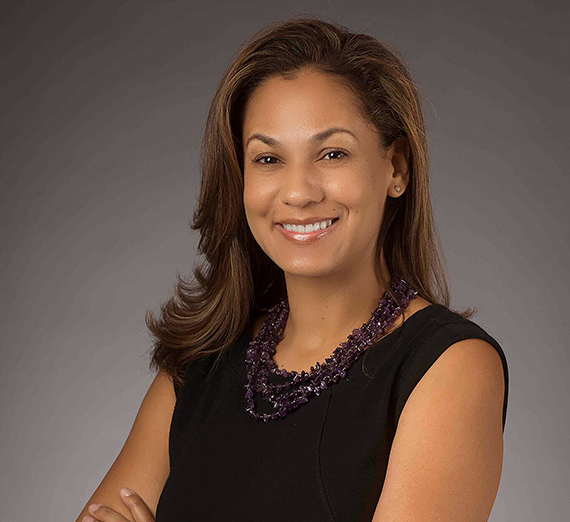 ---
By Megan Carroll
Class of 2018
SPOKANE, Wash. — Monique Rizer, a 2001 Gonzaga University graduate, knows the transformative impact of education. After attending various postsecondary institutions, she entered Gonzaga at age 22, married, and with a 2-year-old son. Now she is directing a bipartisan national initiative focused on providing opportunities for others.
As executive director of Opportunity Nation in Washington, D.C., Rizer leads a campaign comprised of more than 350 cross-sector organizations working to close the opportunity gap in the United States. The effort emphasizes the importance of placing people in good jobs. The campaign is linked to the nonprofit Be the Change, Inc., where Rizer previously served as chief of staff.
Gonzaga recently caught up with Rizer, whose work exemplifies Gonzaga's mission of service to others, and asked her to reflect on her time as a nontraditional student.
"We have a duty to care about our fellow human beings," said Rizer, who has written about expanding U.S. economic mobility for publications including Time magazine and HuffPost (formerly Huffington Post).
"It was a unique experience being a parent at Gonzaga," she said. "Most 22-year-olds did not have children. As a multiracial student from a low-income family, Gonzaga was a bit of a different cultural setting for me."
A first-generation college student, Rizer attended Gonzaga for a year and a summer semester to finish her bachelor's degree in journalism. Her interest in giving voice to issues and people she cared about steered her toward journalism.
The Career Center helped her find an internship conducting marketing for a top 100 accounting and consulting firm — an opportunity that led her to her first postgraduate job.
Looking back, Rizer says she and her five siblings did not see a lot of educational resources on the horizon after high school. After graduating from high school, she took a year off from school. She credits much of her success to the impact of mentors and scholarships, which she says increased her chances of future success immeasurably.
Today, she says, there are about 5 million Americans age 16 to 24 who are disconnected from school and work.
"The economic impact of this group of young people is huge," she said. "We at Opportunity Nation have identified this population as an important tip of the spear in access to opportunity. A clear pathway to education after high school is essential for jobs now and jobs of the future. I'm passionate about my work because I know what's possible when we do the right thing and make the right investments."
In 2000, Rizer was one of 4,000 recipients of the inaugural Gates Millennium Scholarship, which allowed to her complete her college degree. Most of the 65,000 applicants that year were first-generation students and all qualified for Pell Grants.
The Gates scholarship was a game-changer for Rizer, who began to believe she simply might not be able to afford to finish college. The scholarship has supported more than 20,000 students in their pursuit of higher education, she said.
"We are now this huge network of professionals that support each other professionally and personally, and some are still in school. And we are there for each other almost like family," Rizer said.
Rizer also has a passion for helping military veterans and their families. When her husband (now divorced) was deployed to Iraq in 2005, she took time off from work to be with their children and to serve as a volunteer supporting other military families. When he returned home from Iraq, Monique found it difficult to re-enter the workforce.
"My ex-husband's deployment impacted my life and my children's lives," Rizer said. "I saw firsthand how the military impacts people's careers, too."
Rizer said she appreciated the support she received from flexible and understanding professors at Gonzaga.
"I really enjoyed the professors I had at Gonzaga, and I particularly appreciated my religion and philosophy courses," she said. "I hope Gonzaga will continue to embrace nontraditional students. They offer valuable perspectives to the Gonzaga community."