NEH Awards Professor Lisa Silvestri $100,000 Grant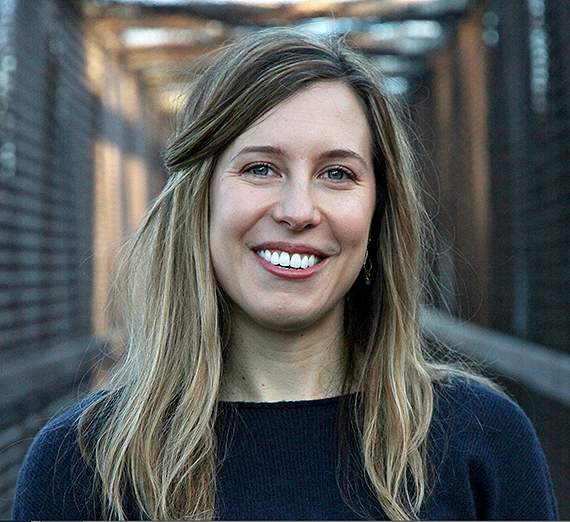 ---
SPOKANE, Wash. — The National Endowment for the Humanities has awarded Lisa Silvestri, assistant professor of communication studies at Gonzaga University, a two-year, $100,000 grant for her humanities-based research initiative "Telling War."
The project invites military veterans and civilians to engage in meaningful dialogue about the experience of war through visual arts and writing. The initiative begins with a look at user-generated content – letters, emails, poems, postcards, etchings, photos, songs, and videos – from World War I as well as the Afghanistan War, and the Iraq War.
Using these frontline dispatches as a starting point, participants will consider how the type of communication shapes what soldiers talk about, to whom, when, and where.
A semester long preparatory program within the initiative will train discussion leaders on a variety of texts, art and music to facilitate conversations about war. Next spring, a series of interactive community programs will explore diverse storytelling methods, including papermaking, podcasting and social media.
Previously, Silvestri explored how Facebook and YouTube have transformed soldiers' experiences at the frontlines of war in her book, "Friended at the Front: Social Media in the American War Zone" (2015, University Press of Kansas).
The "Telling War" initiative is funded from the NEH grant category "
Dialogues on the Experience of War
," which supports the study and discussion of important humanities sources about war and military service. The grant is part of $21.7 million in funding the NEH recently announced for programs that support international collaboration, interdisciplinary engagement and assistance for veterans.
"NEH grants matter in the many communities we serve around the country — in preserving cultural heritage, supporting local cultural organizations, and helping teachers teach and students learn," said NEH Chairman William D. Adams. "Our grants also matter at the national level, where they preserve our history and acquaint people more deeply with our cultural and political traditions. In making the humanities accessible to all Americans, NEH serves the common good."
In November 2016, Adams told a packed crowd at Gonzaga how the study of the humanities helped him make sense of his experience as a veteran of the Vietnam War and how it can help other veterans.
In September 2016, Gonzaga's College of Arts and Sciences announced its Center for Public Humanities, with a focus on veterans for the academic year, directed by professor of English Brian Cooney. The interdisciplinary Center's mission is to promote, sponsor and support community engagement with the humanities through teaching, service, research, and the public dissemination of knowledge in the tradition of a Jesuit, Catholic, and humanistic education.
For more information, contact
Lisa Silvestri
.