Author, Veteran Kevin Powers Discusses 'Writing War' Feb. 26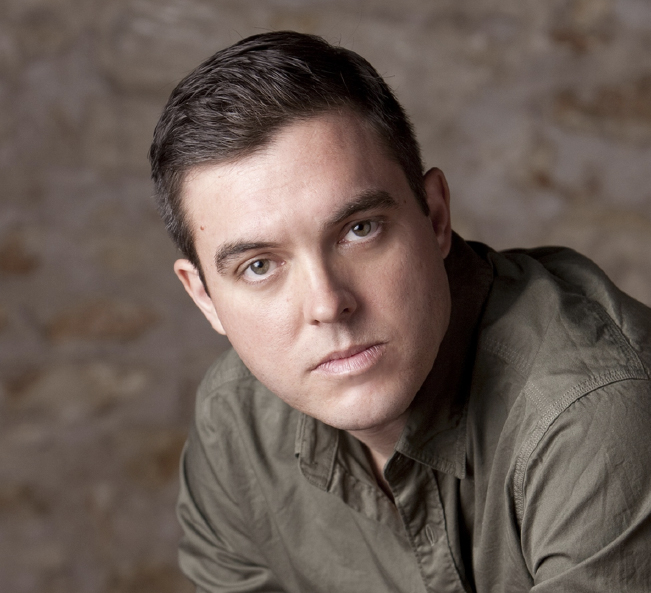 ---
Interactive Event Feb. 27 for Veterans, Active Duty & Reservists
Gonzaga News Service
SPOKANE, Wash. – Novelist and poet Kevin Powers, a veteran of the Iraq War and a National Book Award finalist, will discuss "Writing War" at 7 p.m., Monday, Feb. 26 in the Cataldo Hall Globe Room. The event, which is free and open to the public, is part of Gonzaga's Telling War Project supported by the National Endowment for the Humanities.
From 7-9 p.m., Tuesday, Feb. 27, Powers will hold an interactive session for military veterans, active duty military personnel and reservists in Gonzaga's Hemmingson Center Ballroom. This event is free to participants, but pre-registration is appreciated at the Telling War Project online where more information is available.
From February 2004 to March 2005, Powers served with the U.S. Army in Mosul and Tal Afar, Iraq, before his honorable discharge. Since then, he has earned a bachelor's degree in English at Virginia Commonwealth University and a master of fine arts in poetry from the Michener Center for Writers at the University of Texas at Austin.
Powers' debut novel "The Yellow Birds" was listed as one of The New York Times' 100 Most Notable Books of 2012, was a finalist for the 2012 National Book of the Year and won The Guardian First Book Award in 2012 and the 2013 Hemingway Foundation/PEN Award. In 2014, Powers published "Letter Composed During a Lull in the Fighting," a collection of poetry.
Powers' visit is courtesy of the Telling War Project, a Gonzaga initiative that aims to engage and support the veteran voice through a variety of story forms, such as songwriting, papermaking, podcasting, documentary film, photography and social media. In spring 2017, the National Endowment for the Humanities awarded Lisa Silvestri, assistant professor of communication studies at Gonzaga, a two-year, $100,000 grant for the "Telling War" project. Telling War is a proud member of the Dialogues on the Experience of War initiative.
For more information, please contact Lisa Silvestri or Rebekah Wilkins-Pepiton.