The Music Issue - Hymns of Healing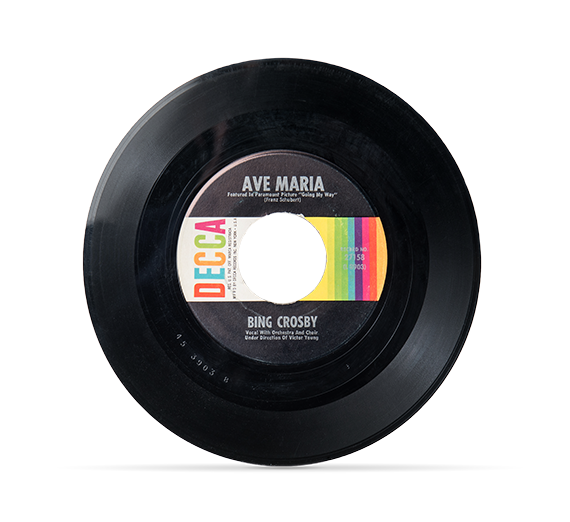 ---
Sounds for the Soul
By Kate Vanskike-Bunch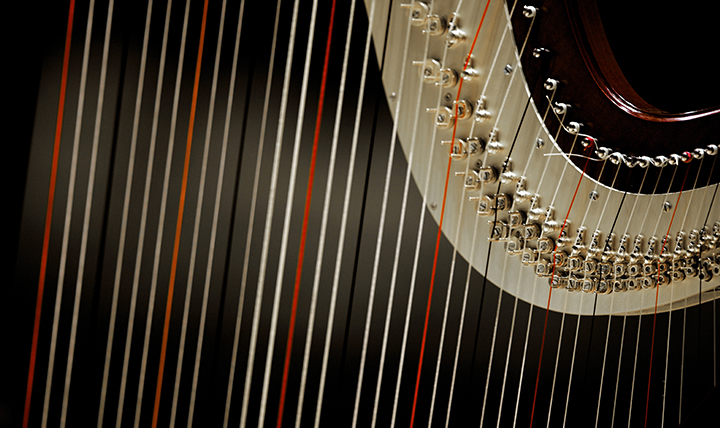 For most of her 30-year nursing career, Kathy Manion, ('92, '02, '18), practiced traditional medicine in a hospital setting. Five years ago, when she joined Providence Sacred Heart Medical Center's palliative care team, she discovered a truly holistic approach to caring for patients, not only physically and emotionally but psychologically and spiritually.
Some people might be surprised to learn that musicians work right alongside doctors and nurses and chaplains to provide palliative care, which includes comfort measures supporting patients who are nearing the end of life, or those in a particularly agitated or confused state. Music thanatologists are specially trained harpists who perform at the bedside, playing rhythms and melodies that match an individual patient's physical needs. The result is more consistent breathing, relaxed muscles, decreased anxiety and increased peacefulness.
"I knew some people found music to be soothing but didn't witness the true benefits until I joined palliative care and watched a music vigil for myself," says Manion. "It opened my eyes. It's hard to describe, but there's this transformation in patients and in their loved ones. It helps them let go of worries and fears."
Dana Jacobson, ARNP, lecturer in Gonzaga's School of Nursing and Human Physiology, works with Horizon Hospice, which provides care to people in their homes or at residential facilities as they face the end of life. She attests to the role of music in calming patients with dementia or Alzheimer's, as well. "One patient who had not spoken in years would join her nurse in singing gospel hymns, without missing a word. Others who may not have expressed themselves in several days will smile, hum and sing with nurses and chaplains."
Manion says health care providers are good at prescribing medications and treatments, but, "Suffering can happen despite our best efforts. Music can really ease that."
Solace in the Song
By Jeff Bunch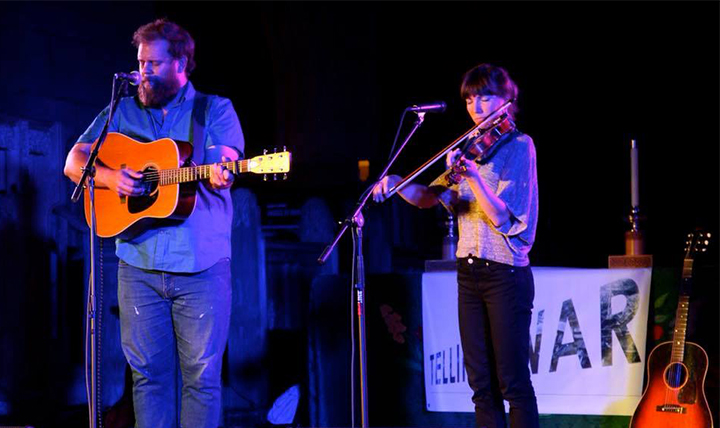 Only music could make a place like Spokane's expansive Washington Cracker Building feel intimate. Only music could create community among educators and artists and military veterans who've never met before.
That's what happened when Portland singer-songwriters Jeffrey Martin and Anna Tivel – known for their powerful acoustic folk originals – demonstrated the potential of music as healing expression. They were part of a workshop with the Telling War Project, a collaboration by Gonzaga professor Lisa Silvestri, and co-director Rebekah Wilkins-Pepiton, who received a $100,000 National Endowment for the Humanities grant to foster dialogue with veterans.
The hope is that storytelling through songwriting will be another instrument for military veterans to connect on a deeper level and find new ways to express things they find hard to say.
Joseph Gilliland, a nontraditional student at Gonzaga, was part of the experience. A retired master sergeant in the Marine Corps, he, like most veterans, is impacted by unforgettable experiences of his service and finds solace in music and the arts.
He says he's found a supportive community at Gonzaga, which is helping him to write his next chapter as an environmental sciences major. Meanwhile, he's expressing himself in unexpected ways: journaling, taking a class in clay and ceramics, and exploring the broader humanities.
It's not a conscious effort to seek therapy, Gilliland says, "I just know it feels good." He's also a student leader of Telling War, which has many touchstones at GU, including a first-year seminar offered by Silvestri.
Martin and Tivel said they were humbled by the veterans' stories and noted the universality of trauma as an experience of all attendees. "Just to hear the stories from people was invaluable to both of us," says Martin.
Silvestri was clearly pleased with the start of something bigger as the attendees parted with hugs and smiles. The project is personal for her, as she comes from a family of veterans. The success of the music events set a collaborative tone for the opportunities ahead.
"That's really the goal of Telling War, to bridge the gap between civilians and veterans; not by making veterans explain themselves or getting civilians to wonder what war is like, but to find the space where they can relate to the quality of joy or quality of pain," Silvestri says.
Read more about Telling War in this Spokesman-Review story.
Continue in our music issue with "Powerful Language," a story of shared music among Gonzaga and African students.