Remember Casey's Shot?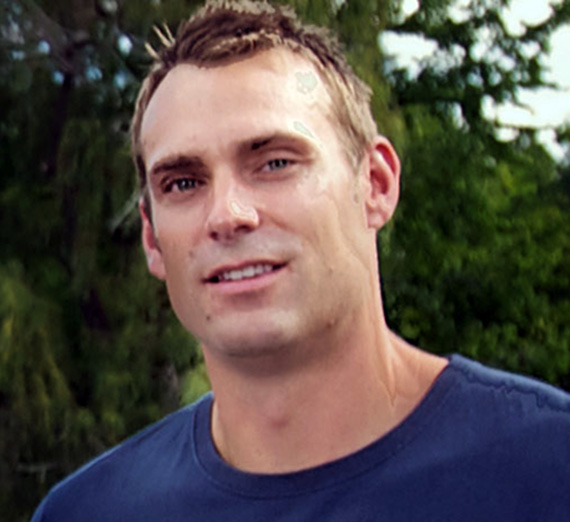 ---
For Gonzaga's Mark Few the 2015 NCAA Tournament is his sweet 16th as head coach of the 7th-ranked and No. 2-seeded Bulldogs. But he was on the bench as associate head coach on March 18, 1999, when mighty Casey tipped in the basket heard around the world to send GU into its only Elite Eight appearance in program history.

Nearly every longtime Zag fan can remember where they were and what they were feeling when they saw the shot roll in to defeat Florida, 73-72, in the '99 Sweet 16.

Remember Gus Johnson's call: ". . . Hall, the runner . . . loose ball . . . it's good . . . 4.4 seconds to play . . . Shannon from the corner. And it's over. Gonzaga, the slipper still fits . . . Holy cow!"
The tip-in by Casey Calvary off of Quentin Hall's miss was literally heard around the world. It set off pandemonium in Phoenix, all around Spokane and in any far-off place where Zag fans had assembled to see their No. 10-seeded Bulldogs do what few thought possible, except perhaps Few, then head Coach Dan Monson and his staff and players.
Where were you when you saw that shot roll in?
In front of TVs at Seau's Restaurant in San Diego, Kyle Keller, ('85); Microsoft headquarters in Redmond, Washington, Meishelle Haverkamp ('88); Madonna Hall on campus, Alicia Johnson ('01); the Coeur d'Alene Resort, Dan Kernan ('81); Jack and Dan's with Patrick Round ('96), Alex Fazzari ('99); and all the fans in America West Arena in Phoenix who sat on the edge of their seats watching those final few seconds tick off. Then emotions overflowed like water over Grand Coulee Dam. Chad Schulz remembers a long embrace with one of his best friends, which was an experience shared by many around the globe that day.
"We were at a tiny house that used to be at the corner of Sharp and Standard with Ted Teske ('00) and a few other friends – (basketball player on this team) Jeremy Eaton ('99) was one of their roommates. We ran yelling from the house when we won and joined the mob in the middle of campus," says Miki Kadubec.
"I was at my house 10 blocks away from campus. We turned down the TV and we could hear the roar coming from campus," said Janean Jorgenson ('92), and it just kept getting bigger and bigger.
"I was at the game. Top row (nose-bleed seats) with all of the other Zag fans. It was pandemonium up there when the ball went in. My most vivid basketball moment ever!" says Karen Gilluly Snow.
Jason Sanders ('00) was there, too, with Sam Celina Glassburn ('00), "holding onto him for dear life like we were going down in a plane crash. Then, we paraded around the concourse with all the newly crowned Zag fans cheering us along!"
Jacob Christensen ('98) had a bird's-eye view. He played in the GU Pep Band, and was seated courtside. "I was losing my mind when the tip went in. It was an amazing time."
Jay Knapp ('89) was able to squeeze down near the court right before "the runner." Right in front of him the ball went in. "I held my breath as Eddie Shannon had a three go off the iron. Fell to the floor and wept. Then we partied like it was 1999."
Back on campus, the quadrangle between DeSmet Hall and the Wall, north of Crosby, began to swell like a balloon about to burst. At first a bunch of screaming students celebrated. Then preachers and politicians, alumni and newfound Zag fans alike began to congregate, knowing they wanted to be a part of something very special and campus seemed like the logical place. Before it was over, more than 1,500 people had assembled, shoulder-to-shoulder, and hugged anyone they could put their arms around. Many Zag tears were shed that day. It might go down as the most special day in the history of Gonzaga basketball, at least to fans.
But Barbara Jo Ransom Bolich ('96) doesn't want fans to lose sight of the real significance of the day that made Casey Calvary ('01) a household name. "Casey is a mensch (honorable, strength of character). He visited my classroom and gave my little learners with special needs a wonderful time, and inspiring words." A true Zag effort. That's Gonzaga basketball.
Perhaps Pat Mulligan ('86), high school basketball coach and former Zag hoops manager, summed up the feelings of many we heard from: "On that day I was as happy as I have ever been in my life."