'Drawn to the Wall V' Exhibition to Feature Five Well-Known Northwest Artists' Works, Opens Sept. 6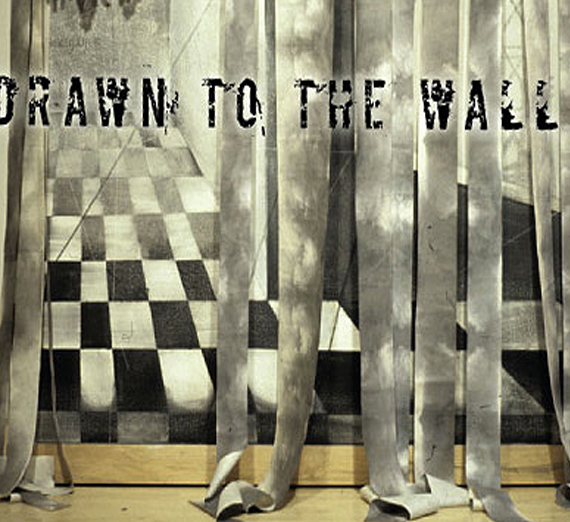 ---
SPOKANE, Wash. – "Drawn to the Wall V," an invitational exhibition featuring the drawing installations of five well-known Northwest artists on 8-by-11 ½-foot movable walls, will be on display in the Jundt Galleries at Gonzaga University's Jundt Art Museum from Sept. 6 to Oct. 9.

Northwest artists Margot Casstevens, Elaine Green, Kurt Madison, Roger Ralston, and Carl Richardson will participate. The Jundt Art Museum will host a free public reception for the artists from 6-8 p.m., Thursday, Sept. 12. A free public walk-through with the artists, moderated by Paul Manoguerra, director/curator, will begin at 10:30 a.m., Friday, Sept. 13. The inspiration for "Drawn to the Wall" is the documentary "Jim Dine: Self Portrait on the Walls," which captures eight days of intense work by internationally renowned artist Jim Dine as he produces an exhibition of huge, bold charcoal drawings directly on the walls of the Ludwigsburg Kunstverein near Stuttgart, Germany. The 28-minute video will be shown throughout the exhibit at 1 p.m. and 3 p.m. on Saturdays in the Jundt Auditorium.

Every three years, five artists are invited to spend two weeks at the Jundt Art Museum to create a drawing on one side of an 8-by-11 ½-foot museum wall. The unusual component of this project is that the drawings will be removed and painted over at the end of the exhibit and the walls returned to their normal use as gallery partitions. Artists selected for "Drawn to the Wall V" were asked to find individual, workable solutions to large-scale drawings and to the constraints of working in a "common" environment.

Artist Margot Casstevens is fascinated with the idea of impermanence; that the moment one is currently in will never be experienced again. Known for her sculpture and jewelry, including cast pieces using various metals, Casstevens "considers her jewelry work to be an extension of her thought processes used in her sculpture." She received her Bachelor of Fine Arts degree in drawing/printmaking at Washington University in St. Louis and eventually earned her graduate degree in sculpture at the University of South Florida. She and her husband, artist Kurt Madison, own Punctum Studios in the Spokane Valley.

For the past decade, the body has been a recurring theme in the large-scale drawings of Elaine Green. She thinks of the body, in its various positions and gestures, as a record of change. Her work has been included in numerous exhibitions throughout the Northwest, including at the Boise Art Museum, Utah State University, and Clatsop Community College in Astoria, Ore. After completing her studies at Spokane Falls Community College and Eastern Washington University, Green earned a Master of Fine Arts degree at the University of Idaho. The recipient of many awards and honors, Green has been an adjunct instructor of art in the Spokane area and most recently adjunct instructor with the department of art and design at UI. Elaine and her husband live in Corvallis, Ore.

Artist and educator Kurt Madison started working as a metalsmith in the 1970s, eventually branching out to sculpture. He works with mostly three-dimensional materials, including warm and cold glass, metals, found objects, and wood. Ahas conducted workshops and demonstrations throughout Washington state. Madison has a bachelor's degree in art from the University of Wisconsin, Madison and a Master of Fine Arts in sculpture from the Tyler School of Art at Temple University. He member of Saranac Art Projects, he is the owner of Punctum Design Studios in the Spokane Valley. Madison also served as creative director at On the Edge Media Group in Spokane. He currently teaches at Spokane Falls Community College.

Roger Ralston's large-scale outdoor sculptures can be seen throughout the Northwest, including the Freya Street Bridge in Spokane, Spokane Falls Community College library, and The Liberty Aquatic Center in Spokane. Ralston's lively and colorful metal sculptures often begin as small pen-and-ink/watercolor drawings. He has taught at EWU, SFCC, and most recently, Gonzaga. A member of the Saranac Art Projects, he has a Bachelor of Science from Lewis and Clark College in Portland, Ore., and a Master of Fine Arts from Louisiana State University in Baton Rouge, La.

Professional artist and art educator for 18-plus years, Carl Richardson is widely known as a printmaker and photographer. Richardson experiments with screen printing on nontraditional supports, often including text and pattern as a ground. "Because words fail, I choose paint, ink, canvas, paper, film, pen, charcoal and/or squeegee to give voice to thoughts, feeling and emotions within me," he notes on his website. He holds a Bachelor of Science in fine art from Florida A & M University, and a Master of Fine Arts from Washington State University. He has been on the SFCC faculty since 1996. Richardson's work is in collections throughout the United States, including the Jundt Art Museum Collection at Gonzaga.

The museum's exhibitions are free and open to the public Monday through Saturday, 10 a.m.-4 p.m. The museum is closed Sunday and University holidays. For more information, please contact Karen Kaiser, assistant curator for education, at (509) 313-6613 or via e-mail.