Gonzaga Art Faculty Exhibition Opens Jan. 26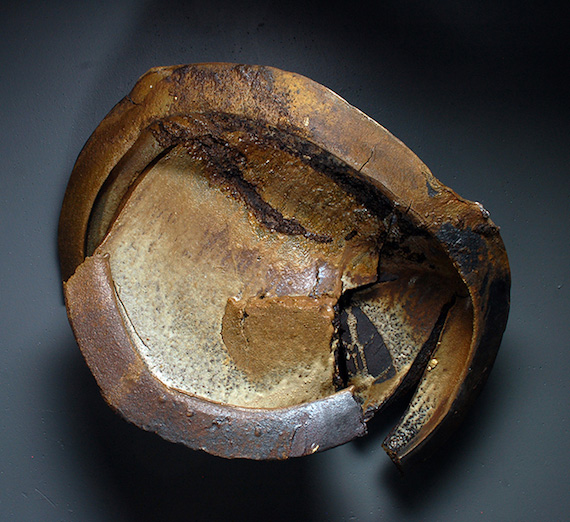 ---
SPOKANE, Wash. — The Jundt Art Museum will feature the work of full-time Gonzaga University art department faculty Mary Farrell, Matt McCormick, Mat Rude and Laura Truitt in an exhibition in the Jundt and Arcade Galleries, opening Jan. 26 and running through May 11. A free public reception for the artists will be held from 4-9 p.m., Friday, Feb. 1.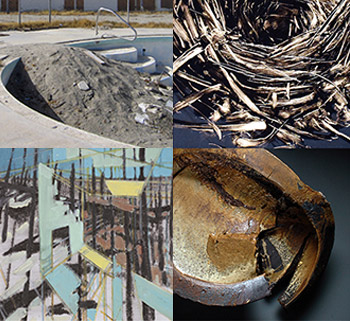 "The Gonzaga University Art Department Faculty Exhibition" highlights the recent artistic achievements of the art faculty, whose teaching is grounded in their own art-making practices, and provides an opportunity to share their work with students and the broader community. A diverse show in terms of content as well as materials, works include printmaking, ceramics and sculpture, painting and drawing, photography and video.

Mary Farrell is the Kreielsheimer Professor of Art and has directed the printmaking department since 1995. She earned a bachelor's degree in fine arts from the Art Academy with a focus on printmaking and drawing, and traveled to France and Italy on a scholarship. When Farrell graduated with a master's of fine arts from the University of Cincinnati, she received another scholarship that allowed her to travel to Ireland. The recipient of many prestigious awards, Farrell has exhibited nationally and internationally. Her prints and drawings are in collections at the Portland Art Museum, the City of Seattle Art Collection, and the Northwest Museum of Arts and Culture. "My artwork is primarily about locating larger meaning within fragments of the world around me, inspired by the human body and plant forms," notes Farrell.

Matt McCormick is a filmmaker, artist and educator whose work crosses mediums and defies genre distinctions to fashion witty, abstract observations of contemporary culture and the urban landscape. His films, which include "The Subconscious Art of Graffiti Removal," "Some Days are Better than Others," and "Buzz One Four," have screened in venues ranging from the Sundance Film Festival to the Museum of Modern Art, and have received positive reviews from The New York Times, Art Forum and many other media. An assistant professor of art and integrated media, McCormick received a bachelor's degree in moving image arts from the College of Santa Fe and a master's of fine arts in media study from the University at Buffalo, SUNY. "My work as an artist and filmmaker hinges on observation and curiosity. My practice combines an interest in history, geography and landscape with an explorative aesthetic," says McCormick.

Mat Rude, an associate professor of art and a ceramics artist, earned a bachelor's degree in art from Luther College in 1998 and a master's of fine arts from Montana State University in 2007. He had the honor of working closely as a studio assistant with internationally renowned artist Don Reitz, as well as working alongside Donovan Palmquist of Master Kiln Builders. Before coming to Gonzaga, Rude was an assistant professor of art at the University of Iowa and in 2008 he taught for one year at Yavapai College in Clarkdale, Arizona. "The form and surface of the work is also reflective of my conversation with the material and a record of the firing process. The textures and surface treatments are derived from utilizing basic properties of various clay bodies, for example how clays tear, break or weather. The end result is to have an object that can exist as an artifact of not only the process and energy that went into its creation, but also of the history of the medium. Hopefully the viewer can allow that energy to radiate by finding something new in the piece with each glance," says Rude.

Laura Truitt is an assistant professor of painting and drawing. Before earning a master's of fine arts in painting at Colorado State University, Truitt studied painting and drawing at Goucher College, the Glasgow School of Art in Scotland, Vermont Studio Center and the Chicago Art Institute. Truitt is represented by the William Havu Gallery in Denver and has shown her work all over the country including the Pacific Northwest, the Manifest Gallery in Cincinnati, and The Painting Center in New York City, to name a few. Her current work focuses on architecture and landscape as representative of social systems and the contrasts that are inherent in painting and drawing space.

"This new exhibition will also mark the first time that three of the four faculty featured in this show will display their work together in a faculty exhibition. These three artists — Matt McCormick, Mat Rude and Laura Truitt — have been teaching at GU for less than five years," said Shalon Parker, chair of the Gonzaga art department. "All three of them came to GU and Spokane already well established and regarded in their respective media, and their active engagement with the local community has enriched considerably the Inland Northwest contemporary arts scene. They collectively have brought with them a fresh and energizing set of perspectives that will be on full display in this latest exhibition in the Jundt Galleries."

The museum's exhibitions and events are free and open to the public from 10 a.m.-4 p.m., Monday through Saturday; closed for University holidays. For more information call (509) 313-6843 or visit www.gonzaga.edu/jundt. To arrange a docent guided tour, please call Karen Kaiser, curator of education, at (509) 313-6613.