GU, G-Prep Vow Care for Creation, Poor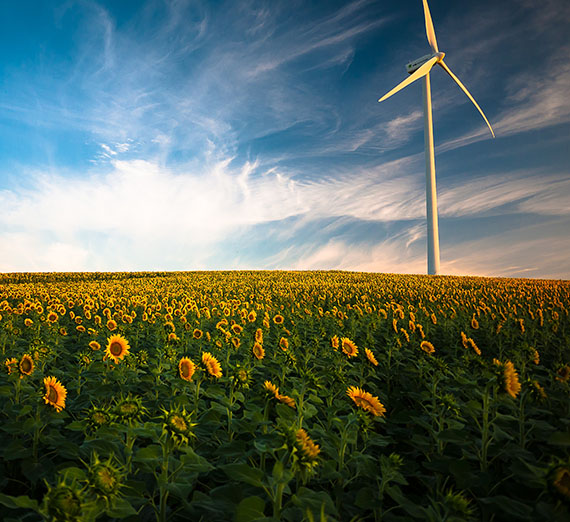 ---
Presidents Sign St. Francis Pledge
SPOKANE, Wash. — Gonzaga University President Thayne McCulloh and Gonzaga Preparatory School President Al Falkner together signed the St. Francis Pledge to Care for Creation and the Poor, making the schools partners in the national movement for faithful action on climate change.

"Gonzaga recognizes, as key elements of Catholic social teaching, our important commitments to protect human life and dignity and to be especially mindful of the poor and vulnerable who are disproportionately harmed by environmental degradation and climate change," President McCulloh said during the campus ceremony Oct. 7 at the Boone Avenue Retail Center (BARC). The signing took place in front of the Hydroponic Garden, where lettuce is grown for students' meals.

The action responds to calls by Pope Francis, the Society of Jesus, and the U.S. Catholic Bishops for mission-based sustainability consistent with Catholic ideals and values. Gonzaga will expand its sustainability commitment in the John J. Hemmingson University Center under construction.

Others signing the pledge were Gonzaga Student Body Association President Johnny Draxler, GU Professor Brian Henning, co-chair of Gonzaga's Advisory Council on Stewardship and Sustainability, Gonzaga Prep Principal Cindy Reopelle, Prep Student Body President Nick Bahr, and GU community members.

"Time and again, Dr. McCulloh has demonstrated his deep commitment to making Gonzaga a leader in ecological stewardship and sustainability," Henning said. "His commitment goes back all the way to his days as an undergraduate here at Gonzaga when he was a member of GEO (Gonzaga Environmental Organization)."

Daniel Misleh, executive director of the Catholic Coalition on Climate Change, thanked the Gonzaga presidents.

"Gonzaga University and Gonzaga Preparatory School are seen not just as a top U.S. university and a top high school, but as Catholic institutions in service to the world," Misleh said.

The St. Francis Pledge is the principal outreach tool for the Catholic Coalition on Climate Change. Specifically, the St. Francis Pledge asks Catholic individuals, parishes, and institutions to:
PRAY and reflect on the duty to care for God's Creation and protect the poor and vulnerable.
LEARN about and educate others on the causes and moral dimensions of climate change.
ASSESS how we — as individuals and in our families, parishes and other affiliations — contribute to climate change.
ACT to change our choices and behaviors to reduce the ways we contribute to climate change.
ADVOCATE for Catholic principles and priorities in climate change discussions and decisions, especially as they impact the poor and vulnerable.
Related to this event, the program, Gonzaga hosted "Melting Ice, Mending Creation: a Catholic Approach to Climate Change" that evening on campus.
In January, President McCulloh approved Gonzaga's first comprehensive Climate Action Plan, which aims for Gonzaga to achieve climate neutrality — zero emissions — by 2050. Last year, Gonzaga was named an "EPA Green Power Partner" in recognition of the clean and renewable energy it bought in 2011. Gonzaga and campus partner Zag Dining by Sodexo earned 2012 Recycler of the Year for Higher Education Award for reducing waste 25-30 percent. Gonzaga Prep has boosted its sustainability efforts with multiple initiatives, including solar power improvements and the switch this fall to all students using iPads with digital textbooks iPads.