Meet Ben Chu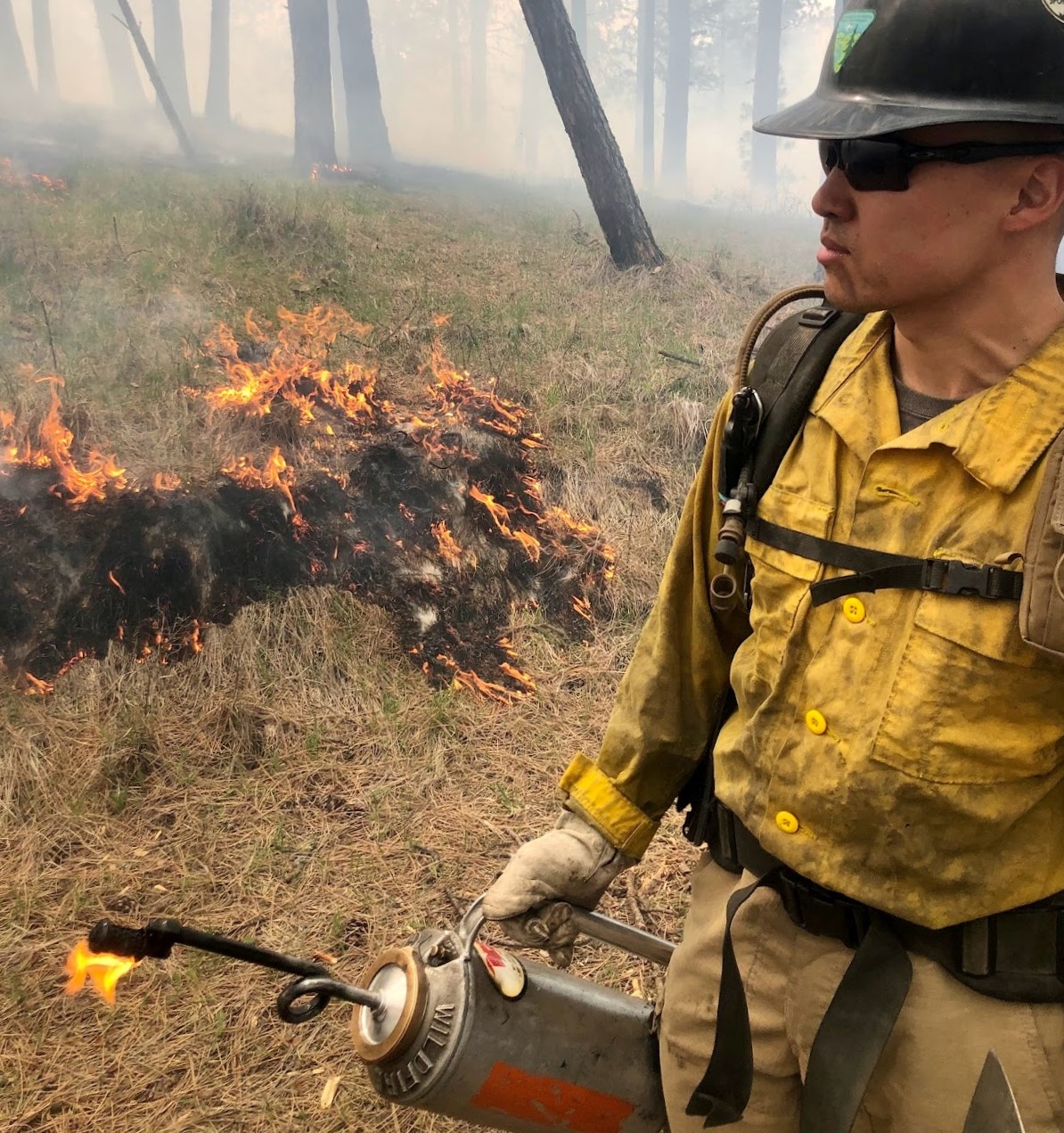 ---
What is your position/department/year/major/club affiliation at Gonzaga?
I am a specialist in Ecological Spirituality with the Office of Mission and Ministry, and an instructor in the Comprehensive Leadership Program (CLP).
What does sustainability mean to you?
To me, sustainability means the indigenous concept of the 7th generation, where we are not just thinking about the present, but how our actions will shape humanity down the line. I went on a wilderness retreat recently, and we went to a tree sanctuary of old growth forests, trees that were more than 900 years old. It made me think, 900 years from now, what world do we want to live in? Sustainability is doing more with less, learning how to get by with less.
How have you been involved in promoting sustainability on campus?
Working with Jim Simon has been a real blessing, and one of the things we imagined together and have been working with the Story Slam team on is a sustainability themed story slam. During Earth Week, we are going to have sustainability slam, with stories told by students and faculty about how they incorporate sustainability in their lives. I've also been collaborating with partners around campus for different projects, working with Climate Center, Gonzaga Environmental Organization (GEO), and Green Fund. I don't want to be the sustainability police, instead I want to help people find their intrinsic motivation to care for the environment, and this happens through transformation, not just information.
What are some things you do in your personal life to live sustainably?
My family and I try to practice sustainable living: my wife and I thrift and buy secondhand clothing for our family. We compost and have our own garden for fresh food. I drive an old car, because I don't want to buy an electric car until we can rely on EVs. In our society, I believe there are four different groups of people: the deniers, people who acknowledge it but are lazy or uninspired, people who acknowledge it but feel despondent, and then people who are actively working on it in their everyday lives. I used to be uninspired and wouldn't recycle unless it was convenient for me. However, now I recognize that it is all about the small things, and I try to incorporate that into my life at home. A small difference feels good, and it builds up.
How could Gonzaga continue to improve its sustainability efforts?
The Climate Summit was a great example of groups on campus starting to row together, we're starting to become in sync. Everyone is doing really good work, and we will be even more effective the more we work together.
How will you continue to promote sustainability at Gonzaga?
In line with my role, we need policy changes and structural and systemic changes. It is about changing habits and educating people, which is super necessary. My role isn't about policy, but I want what Pope Francis calls an ecological conversion- realizing our interconnectedness, moving away from a throw away culture, valuing people and relationships, and doing this through experiences. I want to encourage personal connection to the sacred in nature and orient our lives around that.
How do you see sustainability intersecting with social justice issues on an institutional, country, or global scale?
My job explores the intersection between spirituality, social justice, and environmentalism. Demographics in a lower scs and the nations closer to the equator suffer more, which is a huge environmental and social injustice. The people with more resources and the means don't feel the effects of climate change as strongly. Institutionally, there are a lot of awesome programs like GOOB and GU Outdoors, but these can be prohibitive for students who don't have the means or cultural knowledge. Our birthright is to enjoy creation and to be part of the natural world, but there are barriers to entry. As I see outdoor recreations becoming gentrified, I am partnering with GU Outdoors quite a bit. Collectively we want to do more trips for international students and for local scs communities for kids who have never gone camping or been in nature.