GU President McCulloh, G-Prep President Falkner to Sign St Francis Pledge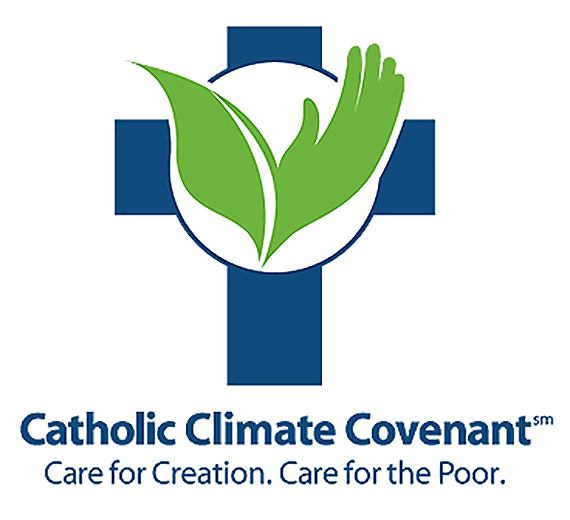 ---
Gonzaga News Service
SPOKANE, Wash. — Gonzaga University President Thayne McCulloh and Gonzaga Preparatory School President Al Falkner will sign the St. Francis Pledge to Care for Creation and the Poor, making the schools partners in the national movement for faithful action on climate change.
In a response to calls by Pope Francis, the Society of Jesus, and the U.S. Catholic Bishops, Presidents McCulloh and Falkner will sign the pledge in a brief ceremony starting at 12:15 p.m., Monday, Oct. 7 at The MarketPlace inside the Boone Avenue Retail Center (BARC). Gonzaga Student Body Association President Johnny Draxler will attend along with Gonzaga Prep Principal Cindy Reopelle and Prep Student Body President Nick Bahr.
Faculty, staff, students, alumni and friends of both schools are invited to attend and sign an oversized St. Francis Pledge, which will remain in the BARC for a week so all who wish to participate may sign the pledge.
Related to this event, Gonzaga's Advisory Council on Stewardship and Sustainability will host the special program, "Melting Ice, Mending Creation: a Catholic Approach to Climate Change" at 7 p.m., Monday (Oct. 7) in the Jepson Center for the School of Business Administration, Room 108. All are welcome.
Brian G. Henning, professor of philosophy, co-chair of Gonzaga's Advisory Council on Stewardship and Sustainability, encourages all interested in social and environmental justice to attend the events.
"Ecological stewardship is necessary if we are to successfully respond to the growing ecological crisis. Graduating men and women who 'care for the planet' is central to Gonzaga's mission," Henning said.
"The concept of Sustainability has deep roots in Ignatian spirituality and our Jesuit mission," said Prep President Falkner. "We know that God is in all things, and therefore those things including our finite resources, require our attention and care. Most importantly, our Jesuit works focus on cura personalis, or 'care and concern for the individual.' We must always be aware of and be learning about how we interact with each other and God's creation."
The St. Francis Pledge is the principal outreach tool for the Catholic Coalition on Climate Change, a membership organization drawing guidance and support from a growing list of national Catholic organizations, including the U.S. Conference of Catholic Bishops, Catholic Charities USA, Catholic Relief Services, and the Association of Catholic Colleges and Universities. In signing the document, Gonzaga responds to Pope Francis' words urging that care for creation and the poor and vulnerable be a significant part of Catholic witness.
The St. Francis Pledge asks Catholic individuals, parishes, and institutions to:
PRAY and reflect on the duty to care for God's Creation and protect the poor and vulnerable.
LEARN about and educate others on the causes and moral dimensions of climate change.
ASSESS how we — as individuals and in our families, parishes and other affiliations — contribute to climate change by our own energy use, consumption, waste, etc.
ACT to change our choices and behaviors to reduce the ways we contribute to climate change.
ADVOCATE for Catholic principles and priorities in climate change discussions and decisions, especially as they impact those who are poor and vulnerable."
Gonzaga University and Gonzaga Preparatory School are seen not just as a top U.S. university and a top high school, but as Catholic institutions in service to the world," said Daniel Misleh, executive director of the Catholic Coalition on Climate Change. "By taking the St. Francis Pledge, Gonzaga University and Gonzaga Prep will expand their commitment to mission-based sustainability in a way consistent with Catholic ideals and values: caring for God's gift of Creation with a keen awareness that actions taken today impact people at home and abroad, especially the poor and vulnerable who suffer most from environmental degradation and climate change."
Gonzaga continues to expand its commitment to sustainability. In January, President McCulloh approved Gonzaga's first comprehensive Climate Action Plan, which aims for Gonzaga to achieve climate neutrality — zero emissions — by 2050. The CAP also aims to broaden sustainability education across the curriculum and in co-curricular programs. The full "Gonzaga University Climate Action Plan: 2013-2035 Roadmap" is online at Gonzaga's sustainability website.
The Environmental Protection Agency named Gonzaga an "EPA Green Power Partner" in fall 2012, recognizing that 18 percent of the electricity Gonzaga purchased in 2011 was clean and renewable energy. Also, Gonzaga and campus partner Zag Dining by Sodexo earned the 2012 Recycler of the Year for Higher Education Award from the Washington State Recycling Association for reducing waste by 25-30 percent through innovative practices.
Gonzaga Prep also has increased its efforts involving sustainability awareness with multiple initiatives, including the use of iPads in the classroom and solar power.