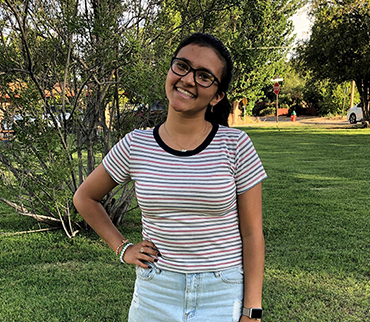 Working in Foley Library During COVID-19
I had worked at Foley for one year before the pandemic. I loved the environment, the people, and the job in general. Being able to interact with my friends while helping people needing assistance, was the best job I could have asked for. One of my favorite things was helping someone find a book and then actually checking it out to them when they brought it downstairs. Now, with social distancing and sanitation rules in place, my role in the library has changed quite a bit.
Due to COVID-19, new job responsibilities were introduced at the start of the fall semester, such as atrium greeters and a sanitation crew. Even with completely new jobs being created, I felt like the most change was around the circulation desk. Prior to COVID-19, working the circulation desk was exciting – you were the face of the library. People came to you for questions, book returns, book checkout, and any other need. Now we are separated from the patrons via masks and plexiglass, we can no longer receive returns directly, and book checkout has been redirected to a self-checkout scanner. While these things are great for reducing the spread of the virus and were necessary implementations, they make it hard to interact on a personal level with our patrons.
While many things have changed in Foley, luckily, some have stayed the same. Working, even socially distanced, the staff at Foley still try to make the workplace a caring environment. Every single Foley staff member that I interacted with throughout the semester made a point to bring kindness and positivity into the library every day. I also managed to maintain my friendships that I had developed with my coworkers, even if our conversations were six feet away from each other and through masks.
I believe that the people at Gonzaga are what make this university special. This definitely holds true for the library, too. Despite the pandemic, both superiors and student employees made such a tremendous effort to keep the library as welcoming as possible. While I can't speak for everyone, I can say that the staff at Foley, made working at the library during COVID-19 an overall positive and rewarding experience.

Aleah Jo Lopez