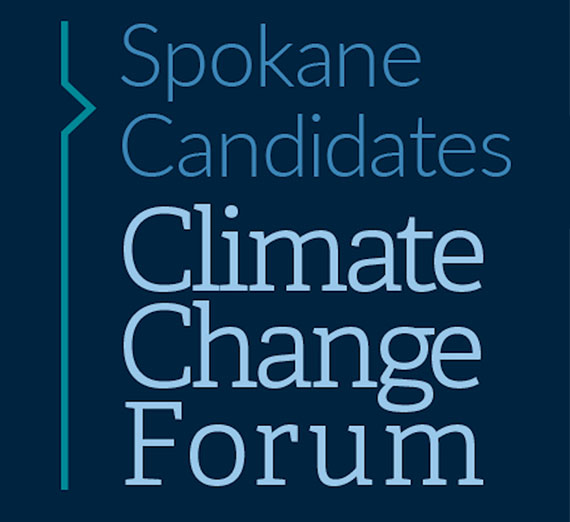 What do local candidates for office think about climate change? How will it affect your vote in November? To aid citizens in their democratic deliberations, Gonzaga's Center for Climate, Society, and the Environment is proud to host the Spokane Candidates Climate Change Forum on the first Wednesday each October.

The Climate Forum has been hosted annually since 2019 and is a non-partisan space where candidates for local office can share with local voters and citizens what they would or would not do or support if elected to office.
---
2022 Spokane Candidates Climate Change Forum
Date: Wednesday, October 5, 2022
Time: 6:00pm (Pacific Time)
Location: The Globe Room, Gonzaga University & Livestreaming (link sent day of). Visitors to campus are asked to follow all Campus Visitor Guidelines.
Forum moderator: Dr. Brian G. Henning, Director, Gonzaga Center for Climate, Society, and the Environment
Forum Co-sponsors: 350 Spokane; Futurewise; The Lands Council; Sunrise Spokane; Spokane Riverkeeper; Community Building Foundation; Gonzaga Environmental Studies and Sciences Dept.; Spokane Public Schools Student Advisory Council on Climate Change.

Candidates: after the primary elections, all candidates for local office will be invited to attend. This year, that will include candidates for the following offices.
Spokane County Commissioner
Washington State Legislative District 3
Washington State Legislative District 6
Past candidate climate change fora were recorded and are available on our YouTube channel on a separate playlist.