Gonzaga Hosts Climate Change Candidate Forum Oct. 4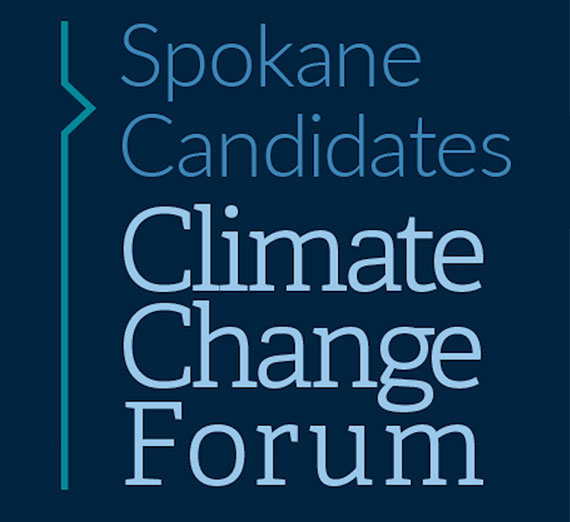 ---
As climate-related disasters from wildfires to heat domes to hurricanes become more common around the world and right here in Spokane, gauging where our elected officials and those running for office stand on issues related to climate change is ever more vital.
On Wednesday, Oct. 4, at 6 p.m., Gonzaga University's Center for Climate, Society and the Environment will host a Spokane Candidates Climate Change Forum for the fifth consecutive year. The nonpartisan event welcomes candidates for mayor, city council president and three competitive city council races to take questions on a range of issues from Gonzaga students.
"Given the significant and growing impacts of a changing climate, every candidate running for office at every level should have thoughtful views about what actions they would support to address climate change," says Brian G. Henning, Climate Center director and moderator for the event.
The event is formatted similar to debates in which each candidate will be asked a question and given several minutes to share their views, as well short opportunities to address their opponents' responses.
Among those confirmed to attend are mayoral candidate Lisa Brown, City Council president candidate Betsy Wilkerson, City Council District 2 candidates Paul Dillon and Katey Randall Treloar and City Council District 3 candidates Kitty Klitzke and Earl Moore. Also invited are current Spokane mayor Nadine Woodward, City Council presidential candidate Kim Plese and City Council District 1 candidates Michael Cathcart and Lindsay Shaw.
The Spokane Candidates Climate Change Forum takes place Wednesday, Oct. 4 at 6 p.m. at Gonzaga University's Cataldo Hall, located at 429 E. Boone. It will also be livestreamed via the Climate Center's YouTube channel; registration is required.
Want to learn about the Climate Center?