A Leader in Making Life Better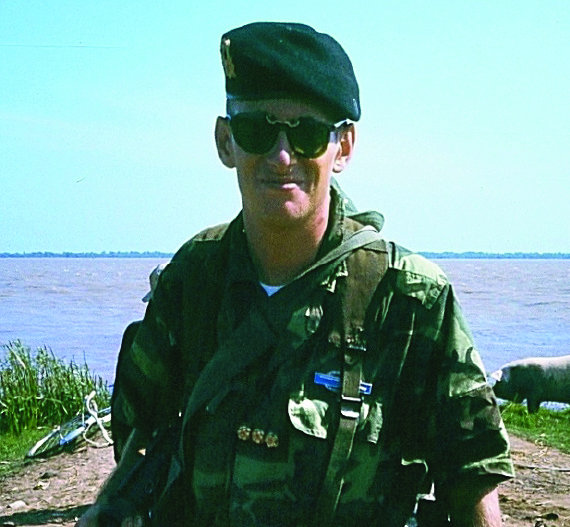 ---
John Black ('63) recalls receiving a monthly allowance of $5 as a Gonzaga ROTC student in the early 1960s. That was just enough to take his girlfriend to Knight's Diner for a steak dinner.
The retired U.S. Army lieutenant colonel started the John R. Black Army ROTC Scholarship at Gonzaga several years ago as a first step in ensuring Gonzaga ROTC students can graduate "and not have to lose their shirts."
In November, Black pledged to add another $200,000 to that scholarship fund. "And I'm not done," he says.
Black's Gonzaga education gave him a clear sense of purpose and justice, and he has distinguished himself as an expert in equal opportunity and positive human relations, in and out of the military.
He served as equal opportunity officer for the ninth division of the U.S. Army-Europe, developing race relations education programs implemented in Europe during his time there and at Fort Lewis, Washington, when he returned to the states.
"Social justice was always a big driver for me," Black says from his home in Seattle. "That's what Gonzaga Prep ('58) and Gonzaga University instilled in me. The Army experienced riots by Black American soldiers in Europe over equal opportunity issues," and he and his superiors were charged with righting the ship. During his 20 years in the Army, he served four week-long stints at the Pentagon, helping to instill a foundation for positive race relations across branches.
Black served two tours of duty in Vietnam as an infantry officer during the heat of the Vietnam War, "where you put everything you practiced into action," he says. He also spent two tours of duty in Germany.
For his service he received two Bronze Stars and three Meritorious Service Medals, among several other awards.
But Black was never about himself, always serving others. He says the greatest gift given to him by the Army was the ability to make change.
"You'd think working in the Army you couldn't effect change. But in my experience, you can make change, produce your own leadership and inspire others," Black says. And he certainly did that.
When working at Fort Lewis, his general asked him to assess how his program for addressing the needs of minority soldiers was going. "I told him we needed to turn the program upside down," Black says.
A civilian expert in race relations was hired and was not well received. Black took the concerns of the service members back to the general, and the civilian was fired. Black was able to create a program that focused on the Army's seven major values – loyalty, duty, respect, selfless service, honor, integrity and personal courage. And relations improved significantly.
After his honorable discharge from military service, Black was an equal employment opportunity officer at Boeing, and was instrumental in Boeing's shift to lean manufacturing principles, particularly for the 737 and 757 airplanes. He later established John R. Black and Associates consulting firm to advise health care operations around the globe in lean practices to improve efficiency for medical personnel and better serve patients.
He is a leading authority on lean operations, which are based on the Toyota Production System (TPS) of reducing waste and empowering front-line employees to become agents for workplace improvements.
He recently published his seventh book, Lean Works: Building an Organization with Flow on how he resurrected a struggling Italian company, Pietro Fiorentini. He invited union members and all company supervisors to a meeting in their production plant, which was one large room. He offered pizza and locked the doors once everyone was inside. "I told them we're going to knock out one wall and create better flow. There was a lot of resistance. I told them we're not leaving until you agree."
The next day the wall was torn down, TPS was incorporated and today the company has expanded from Italy into the U.S. and China and is a multimillion-dollar operation producing devices such as flow regulators for the energy and water industries.
He is mostly retired now, spending time on the waters of the Puget Sound and beyond in his 35-foot boat. But his engine never stops. His dad was a member of the U.S. Marine Band in Peking, China, in 1933, and Black inherited his dad's love of music. He has written and produced 111 singles and 7 albums which are findable on Spotify, and even penned "Bulldog Battalion Strong" to commemorate his roots as a Gonzaga ROTC cadet. He sang the song with a small group of cadets at last year's Military Ball. A roll call of fallen Bulldog Battalion soldiers provoked tears in this writer's eyes and many others.
He even was invited by and performed with Russian Afghan veterans four years ago at Gorky Park in Moscow, the only American ever to do so. He pinned all his medals on a jean jacket, every one in the same place and order as they would appear on his military dress, and wore it to the concert.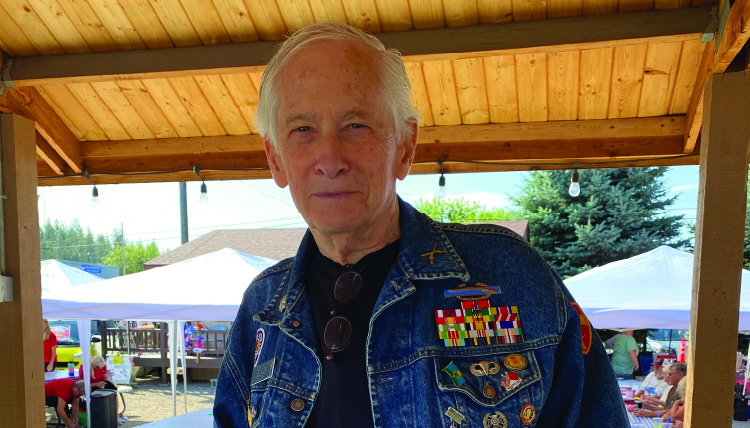 "The Russians thought that was pretty cool," Black says. So, he wore it as an encore at the 2022 Military Ball. Cadets loved it, too.
A true "character" with boundless class. Here's saluting you, LTC (ret.) John R. Black.
About Gonzaga's ROTC
In 2023, Gonzaga's ROTC Program celebrated 75 years of meeting the country's requirement for officer-leaders in the U.S. Army – active duty, National Guard and Reserves.
The first informal Cadet Detachment at Gonzaga University was established in 1897. The modern-day program was initiated in 1947. The Bulldog Battalion also includes student-cadets from Whitworth University and Washington State University College of Nursing.
Gonzaga's ROTC program consistently ranks among the country's most elite programs, ranked by the United States Army Cadet Command in the top 15% of the nation's ROTC programs every year since 2001.
Read more Gonzaga veteran stories!