History Professor Brings Expertise to Federal Preservation Agency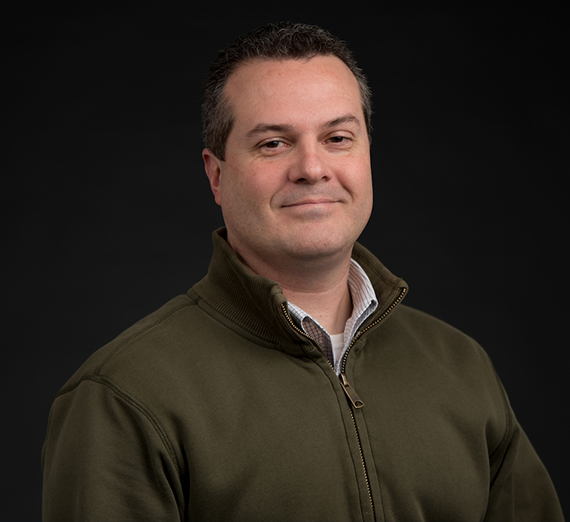 ---
Ray Rast's passion for American history has taken him across the United States to help preserve and tell the country's story.
He's worked in various roles in places like the Buffalo Bill Historical Center in Cody, Wyoming, and the Gateway Arch in St. Louis, museums in New Mexico and a World War II Japanese internment memorial on Bainbridge Island near Seattle.
The wide variety of environments where the Gonzaga associate professor of history has studied and worked feeds his scholarship in areas ranging from tourism and historic preservation to social and cultural diversity. Rast was lead historian on a study that eventually led President Barack Obama to create the César E. Chávez National Monument, and was appointed in 2011 by then-Interior Secretary Ken Salazar to the National Park Service's "American Latino Heritage Initiative."
This spring, Rast accepted an invitation from Sara Bronin, the chair of President Joe Biden's Advisory Council on Historic Preservation (ACHP), to serve on an Experts Advisory Committee to improve the ACHP's ability to assess how historic preservation policy intersects with things like the nation's housing crisis, climate change and tribal relations. Rast is one of a dozen experts in fields ranging from architecture to urban planning to law asked to serve on the committee.
"As a historian, an educator and a Mexican American, I'm an advocate for full, factual and inclusive storytelling about our nation," Rast says. "The National Register of Historic Places does not fully represent America's history and diversity, so I'm making the case for that as one of the areas in which the advisory committee might work with the ACHP to conduct or commission research and then make recommendations for improvement."
The ACHP was created through the Historic Preservation Act of 1966, tasked to review historic preservation cases, train people in preservation law and policy, and educate the public on the importance of saving and maintaining the country's historic sites.
In announcing the members of the Experts Advisory Committee, Bronin cited the group's collective ability to "think about historic preservation in innovative and intersectional ways." Rast notes that while the committee is in its formative stages, the first discussions revolved around how the ACHP's policies on preservation "can and should interact with federal policies on climate change and affordable/attainable housing."
"Washington state's housing crisis is among the worst in the nation, and some housing advocates have responded, in part, by trying to make it easier to demolish and replace houses in historic neighborhoods with multi-unit housing," Rast says, adding that in work he does with the Washington Trust for Historic Preservation, he's found that less than 1% of the land in Seattle and Spokane is located in historic districts.
"I've been able to share that perspective with the ACHP, the idea that while we want historic preservation to be a part of the solution to the housing crisis, we also should acknowledge that preservation itself isn't driving the problem."
The Experts Advisory Committee is exploring different research ideas to pursue for the next year to 18 months, in addition to delving into analysis of the designation process for the National Register of Historic Places, and the intersection of preservation planning with other types of planning like climate-change planning, disaster planning and economic development and tourism planning. They'll also look at the composition and function of state and local historic commissions, among other things.
Working with a distinguished group and across different layers of government and private organizations is nothing new for Rast. In the early 2010s, he served on the National Park System Advisory Board's Planning Committee and then on the advisory committee for the American Latino Heritage Initiative. Such work not only allows this historian to serve several causes he's passionate about, but to bring new expertise and experience back to the classroom at Gonzaga for his students.
"This collaborative work gives me insight into the decision-making process at the federal level that I've been able to share with my students in my 'Introduction to Public History' course, including those considering graduate work and careers in historic preservation," Rast says. "I'm excited to do the same with this service to the Advisory Council on Historic Preservation in the years to come."
Learn about the History department