In The News: Law Student Spencer Jacobs Meets His Bone Marrow Match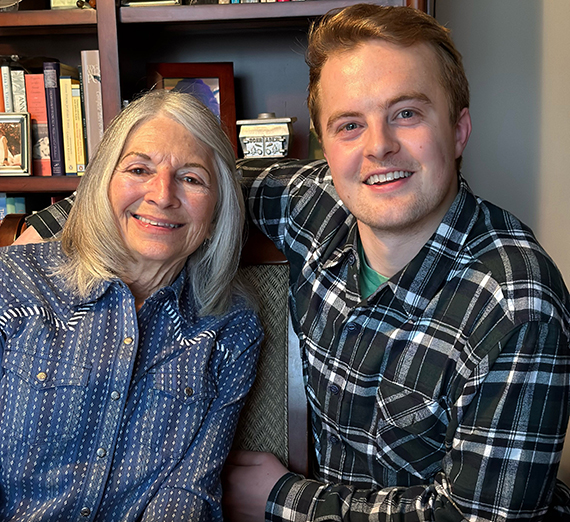 ---
Spencer Jacobs was working at Hemmingson Center's front desk when he noticed people dropping by a booth hosted by Be The Match, a bone marrow registry organization. He decided to get his cheek swabbed and enter his information and, according to a story in the Spokesman-Review, never expected to hear anything.
A few years later, he got a call and learned that his bone marrow could help a woman from Bridger, Montana, who was battling leukemia. Spokesman-Review reporter Treva Lind recounts how Jacobs, now a GU law student, got to meet Linda Rodgers in April, nearly 18 months after he provided bone marrow for a transplant. The story covers how bone marrow matching works, Rodgers' and Jacobs' meet-up in Coeur d'Alene and how easy it is to make a huge difference in someone's life.
"There is nothing alarming or queasy about it, especially when you consider what you're contributing to," Jacobs told reporter Lind. "I would encourage people to put themselves on the registry. The chances are very low you'll ever get to do it, but if you get to do it, it's more rewarding than anything I've ever done in my life."
Read the full Spokesman-Review story.