Files to Cloud Migration Project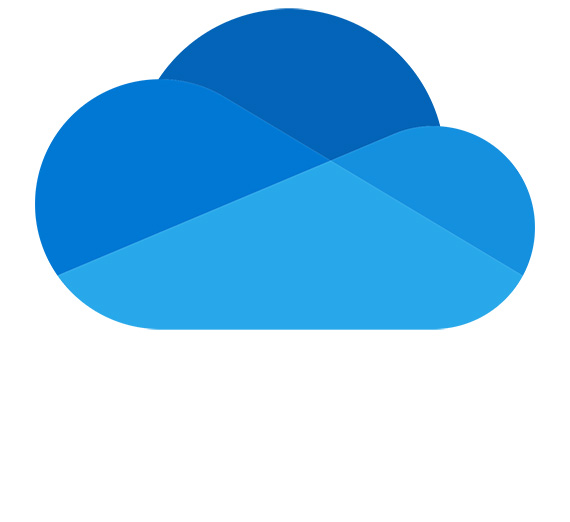 ---
Files to Cloud Migration Project
ITS recently completed a project migrating all on-premises departmental file storage to the Microsoft Cloud. The change provides a more secure environment reducing the risk to the university and enabling remote workers to access their files 24/7 without the need to connect to the Virtual Private Network (VPN).
"This allows for ease of use for remote users, saves us massively on storage costs, and overall modernizes our file storage infrastructure," explains Infrastructure Architect and project lead, Tom Buck.
According to Kara McGinn, SharePoint Analyst, "There was some hesitancy in moving to Cloud storage, so we spent a lot of time meeting with departments to reassure them that this storage would be bigger, better, and more secure."
Other members of the project team included Infrastructure Administrator Joe Turner and Tech Trainer Chelsea Tau'a.
Migration Process
The file migration project started in Spring 2021 and was completed by Spring 2022. The team's biggest challenge was navigating completing the project efficiently and effectively while also being understanding of departments leery of change.
One of the first departments to go through the migration process was Foley Library. Anji Mertens, Library IT Web and Marketing Manager, says the department became involved with the DFS project early on, just after its archive librarian retired.
She says transferring the archive files was the library's first experience using cloud-based drives for archives, and the ITS team was instrumental in creating those drives and enabling the transfer of files where they'd be secure and backed up.
Mertens was impressed with the team's patience and open communication throughout the project.
"I appreciated that they didn't move too quickly, and always reached out to ask clarifying questions," she says. "There were some functions we were told weren't well-suited to the cloud infrastructure, but once that was clear, ITS worked with us to create smaller network drives for those."
She says the switch to cloud storage has been an adjustment, but over all the changes to the department's processes have been positive.
One department that had a more complex migration was Health and Counseling Services. According to Jennifer DiMaio, office assistant with the department, "We were probably one of the last departments to complete the migration simply because they needed to find fool-proof ways to ensure information security and HIIPA compliance when moving files to SharePoint."
"Our main concern was that we couldn't have patient and student info out there for anyone to access. Previously, were also using our office printer as a scanner for nurses to scan in prescriptions, lab orders, referrals, etc., So we needed to have ITS address how to move those scans directly to SharePoint."
ITS's solution was to give Health and Counseling their own separate storage areas through which to initiate scanning, and new scanners that connect directly to individual computers allowing for direct scans to SharePoint.
"It took some finagling and it's still a bit of a learning curve for us, but we're getting the hang of it," DiMaio says.
She says that one big benefit of cloud storage is that the department is more organized, and the new storage system leaves room for continued growth as both medical and computer technology evolves.
"Having these drives to keep our documents will make things more streamlined, with digital rather than paper filing, it's easier to track and store files," she says. "Going forward this system will benefit our department greatly."
Project Completion
The project's completion was planned to coincide with the end of the fiscal year, to avoid the costs of paying for additional file storage in the next academic year. The main goals of the project were to reduce the costs of file storage and provide greater file security.
"Most of the dollars saved were in cost for backups," Buck explains. According to ITS records, post-file migration, the department spent $105/month in storage with Amazon Web Services for September 2022, a decrease of 94 percent compared to $1,757/month for September 2021.
It's estimated that rough annual storage savings will total nearly $20K once the migration project hits 12 months complete.
"That's a significant amount of money for us, that we could use to buy new servers, software, etc.," says Buck.
He adds that the migration project has also given the department significantly more growth ability. "We now have multi-petabytes, whereas before we had less than half a petabyte, so there is a significant amount we can grow to, which will serve us well in the future," he says.
It's estimated that a petabyte is the equivalent of 20 million tall filing cabinets or 500 billion pages of standard printed text.
Throughout the project, the team also discovered some inefficiencies in how various departments previously collected data, which has led to new projects relating to file storage and clean up.
"We're working with those departments to move them toward more modern, secure methods of doing things," says Turner.