Undergraduate cybersecurity event teaches valuable skills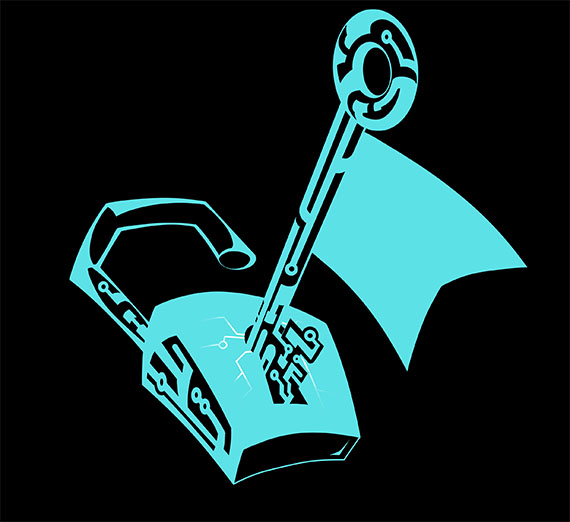 ---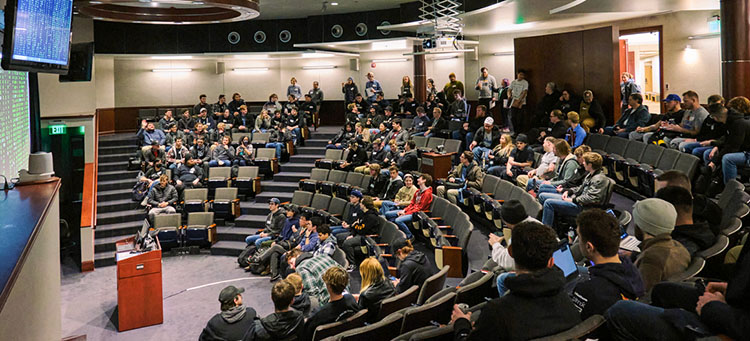 The Spokane Cyber Cup IV cybersecurity competition returned to Gonzaga University on Feb. 11 with a record 128 participants from Inland Northwest schools.
The annual security/learning competition brings together university and high school students interested in cybersecurity. This year's event drew 128 participants from eight colleges and two local high schools.
The Cyber Cup rotates between Gonzaga, Eastern Washington University, and Spokane Falls Community College. In its return to Gonzaga, the student chapter of the Association for Computing Machinery (ACM) and their advisor, Aaron S. Crandall, Ph.D (Assistant Professor of Computer Science) coordinated and organized the event.
Gonzaga alumnus Maxwell Dulin ('19, computer science) created the event in 2019 and is still involved in organizing each year's event. He took on building the challenges for the students to compete on and recruited industry mentors to attend to help teams learn new cybersecurity skills needed to finish the challenges.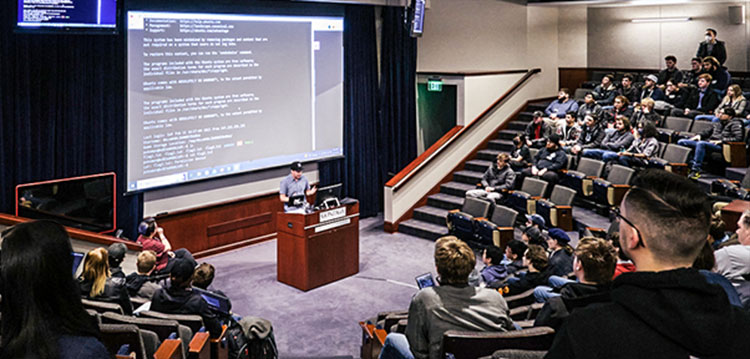 Challenges included finding secrets in Amazon Cloud Storage locations, getting web servers to reveal hidden files, using encryption algorithms to decrypt secret messages, and remotely exploiting computers through various means.
Participants competed in teams of two to five students. Each team received points for each challenge completed during the event's fixed timeframe. Students came from Gonzaga, Eastern Washington University, Washington State University, Spokane Falls Community College, Whitworth University, Columbia Basin College, University of Idaho, and Central Washington University. The high school students attending came from Spokane Central Valley High School and Ferris High School.
The goal of the Cyber Cup is to learn, so teams received coaching, ideas and encouragement from 21 mentors. Most of the mentors are professionals in the cybersecurity industry and came from companies such as Security Innovation, Meta, High Spot, Scientific Games, IntelliTect, Microsoft, Amazon, Commerce Architect, Abett, Stripe, and Flatiron Health.
During lunch, keynote speaker Kevin Owens gave a presentation on hunting hackers and securing systems. Owens is a professional in network and system security, as well as threat assessments for organizations. The event participants were given insights into how professionals engage with an evolving and dynamic world of cybersecurity.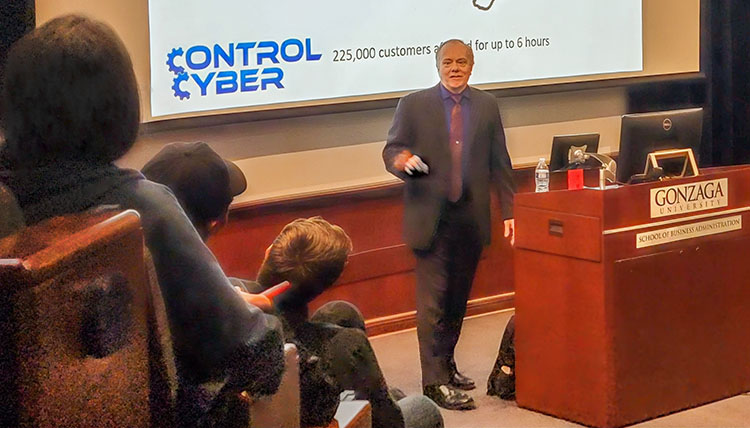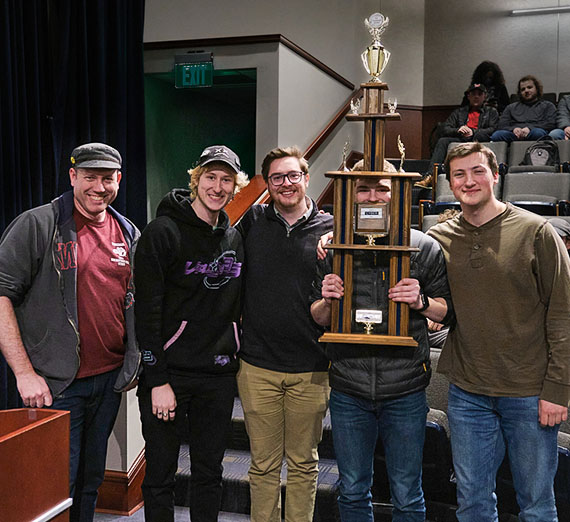 The top award for the upper division went to a University of Idaho team, while the lower division was won by the CyberCougs team from Washington State University. Three of the top teams managed to finish all of the challenges, which was a first for the event.
Donations were provided by Schweitzer Engineering Laboratories, Gonzaga's Computer Science department, and GU Zagtivities club funds. Additional swag for giveaways was generously donated by CrowdStrike and Dell Computer.
More about the Computer Science undergraduate programs at Gonzaga