Vision and Passion for the Game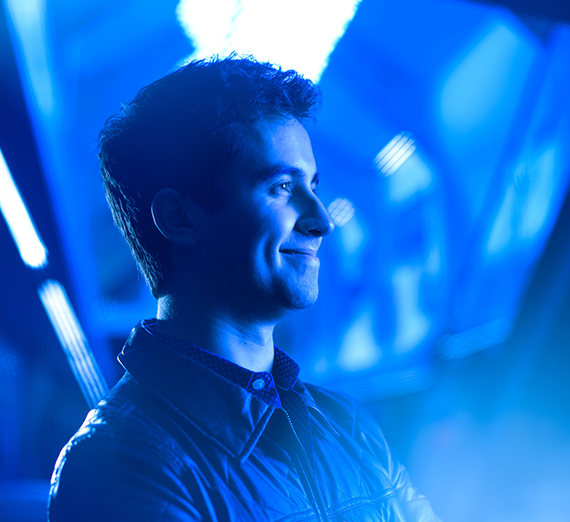 ---
Students administer successful sports consulting agency
Gonzaga students shoot for the stars. Junior Mateo Valdez ('24) shoots even higher. While working toward a business degree, Valdez has created the Sports Consulting Group, a student-run sports marketing club that has been wildly successful since its start in spring 2022. He has big plans with his fellow students for future success in the sports consulting world.
What is sports consulting?
"It's really just the business side of sports," says Valdez. "We have helped professional teams across the NBA, Major League Baseball and Major League Soccer with marketing, market research, and how to appeal to fans and engage them on and off the court, field or stadium."
Valdez mentions that many sports teams share a common struggle: appealing to generation Z audiences.
"We are such a unique generation which requires unique, weird and contrary strategies to appeal to us. So, this is an area where we help."
Valdez mentions that larger sports consulting companies may also help with stadium operations, ticket operations, pricing and more.
Finding Success with Courage
Success with the Sports Consulting Group has been flourishing, but getting to that state was not easy. It took courage just to start, and to keep going.
"At the start I sent like 200 cold emails and finalized projects with two teams," says Valdez. "The next semester (fall 2022) I sent a quarter of those emails and got 18 teams interested. This semester is even easier."
Now the Sports Consulting Group has worked with many professional teams. To highlight a few, Valdez and his crew have worked with the Portland Trailblazers, the Seattle Sounders and the Seattle Kraken.
"One of our members who worked on our Sounders projects was able to make it to a home game they invited his team to, and he got a stadium tour from the Sounders' employees and everything," says Valdez. "Many teams we worked with invited us to watch a game at their stadium for free, but we couldn't make it to most because it's away from Spokane."
Before even attending Gonzaga, Valdez had discovered the Big Initiative award from the University of Michigan, an honor for student leaders who have demonstrated an exceptional level of success in the sports industry. He kept the dream of winning that award in the back of his head.
By his sophomore year, he applied, and then left campus to study abroad in Florence. "It was scary because the club was growing a lot," says Valdez, "but I had some really good vice presidents helping out."
It was during his studies in Florence that Valdez learned his Sports Consulting Group had won the coveted award. He could not attend the conference in person but participated in a virtual format.
"This is the biggest university sports business conference in the country," says Valdez.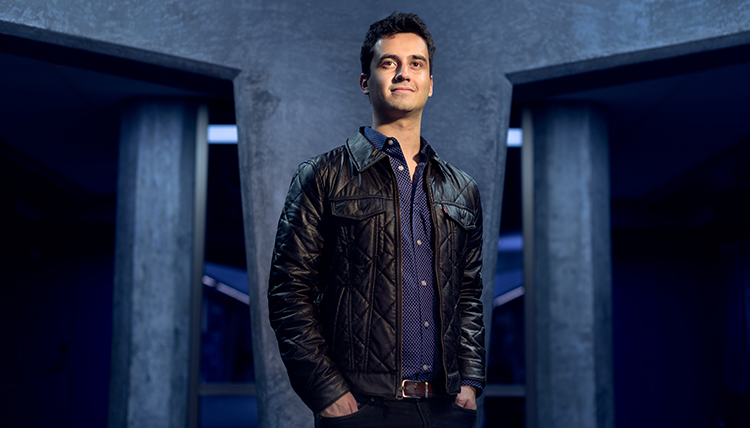 Faculty Support & Student Enthusiasm
Two professors in the School of Education, which houses the sport management degree, provided guidance and input to the team. First was Richard Bailey, a huge support especially when "I had no idea what I was doing," says Valdez.
When Bailey moved back to Ohio, Ryan Turcott assumed the role, and Valdez says he's amazing. Turcott reciprocates the feeling.
"Mateo is a go-getter. He saw this vision for GU students to collaborate with professional sports teams through business consulting and it has taken off," says Turcott, who is program director for the sport management program and assistant professor of kinesiology and sport management.
Ultimately, it's up to the students to keep the group moving forward. "I cannot just say enough about how awesome the students are here," Valdez says. "I just thought, why is there not something that is leveraging this untapped potential of the students? As soon as we got the teams together, they killed it."
"They are so communicative, well intentioned, non-toxic competitive. It just goes back to the student body we have here at Gonzaga," Valdez says. "The community that Gonzaga has built plays a role in that for sure."
The Sports Consulting Group now has over 30 members and, in addition to Valdez, two vice presidents. Anthony Boragno ('23) and Matthew Demchuck (Second Year Graduate) have helped with the success of the club.
The Future
Valdez's efforts have paid off and the group has big plans, even before graduation.
"We like the idea of keeping it student run, but we also want the club to build off the partnerships and perhaps grow into something more," Turcott says. "We are contemplating some options and hope to have something in place at least before Mateo graduates."
This summer, Valdez is working for Microsoft as a customer success intern. His ambition does not stop there though.
"My dream career would be starting my own tech company," says Valdez. "I really want to build something unique that can positively impact people."
More inspiration where this came from.