More Than a Sport: Soccer as Connection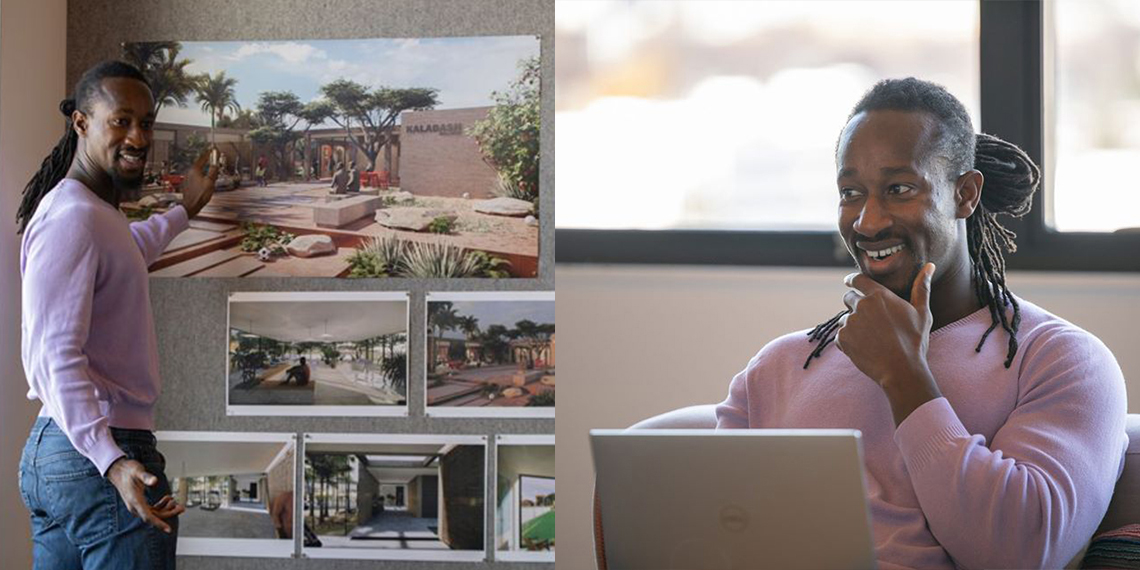 "The most important thing you can give anyone in this world, that you can provide as a stepping stone for a better and improved life, is education."
For Foday Kabba ('09), soccer was always more than a sport. From the time he started learning at the age of five, either from watching games on TV or playing in the streets of Sierra Leone, West Africa, where he was born, he experienced soccer as both a favored pastime and a point of connection. Thought to be the most popular sport in every African country, soccer, or football, is an activity that every child there grows up with. Soccer links people together across linguistic and ethnic barriers, Kabba explains, forming a shared language and a common goal.
"Soccer was truly a way to communicate," he says. "Regardless of what language you speak or what culture and tribe you come from, once you guys step out on the field with that soccer ball, everything else is secondary."
Kabba continued on to play and coach soccer competitively, even after an erupting civil war in Sierra Leone forced him and his family to flee to neighboring countries before eventually finding a new home in Portland, Ore. Kabba, like many young athletes, was captivated by the dream of someday going pro. Above all, soccer is so intrinsically woven into the fabric of African cultures that to not play the sport, he says, would have felt unnatural.
"When you're brought up in a country where the sport is so important and everybody embraced it so much, to not play it is like almost fighting who you are meant to be… The love of the game purely was massive for me growing up. I just loved it and would do anything to be around it."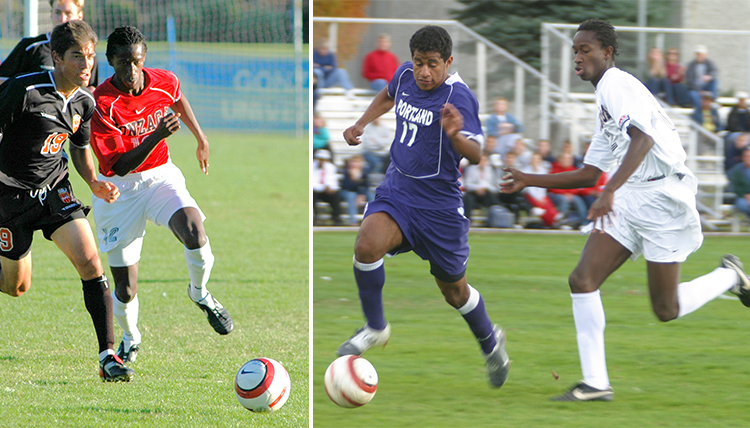 Kabba graduated from Gonzaga with his bachelor's degree in business administration and a minor in sports marketing. He started his career in the corporate field and began visiting Africa once or twice a year. Returning to Sierra Leone, The Gambia and Guinea, the countries that he and his parents were born in, inspired a new vision which gradually unfolded over time: one that combined his passions for soccer and education into an opportunity to give back to these regions that shaped him.
"I felt like I was fortunate to be able to, one, flee out of a war-torn country in Sierra Leone and not have to fight in that cycle of being a child soldier. Number two, I felt fortunate because about 50% of people in the region that I come from are in poverty. I mean, when I talk about poverty, I'm not talking about the U.S. standard. I'm talking about, like, people cannot afford the basic necessities of life: running water, food on a day-to-day basis," Kabba says. "And, quite honestly, soccer is great and everything, but I think the most important thing you can give anyone in this world, that you can provide as a stepping stone for a better and improved life, is education. Soccer was able to pave that way for me to get to Gonzaga and get a quality education, and with that quality education I think anything and everything is possible."
In 2018, Kabba founded Kalabash Academy, a nonprofit, free residential academy with locations in three West African countries: Sierra Leone, Guinea and The Gambia. The Academy uses a model of education, fitness and wellness to prepare West African youth for college or university studies, and futures as professional footballers. Age-appropriate classes founded in "critical thinking, collaboration and communication skills," paired with soccer training and competitions, together catalyze its mission of "inspiring and encouraging growth," the Academy's website says. Kabba hopes the combined educational curriculum and elite soccer training will mold students into leaders who can build pathways out of poverty and impact their own families.
Kalabash Academy is currently in its second year of operation. Last year the program successfully completed its first phase, having hosted tryouts in June 2019 and introduced its initial group of students for its location in The Gambia. The second phase seeks to bring its first student groups into the Academy's Guinea and Sierra Leone branches - although the COVID-19 stay-at-home mandates in Africa have shut down operations until further notice.
In the meantime, as Kalabash Academy's founder and go-between for its headquarters in Portland and its daily activities in Africa, Kabba is working to build state-of-the-art living and schooling facilities at each of its three branches in the next 10 years. With these facilities, he also plans to introduce wellness and fitness centers with membership fees for individuals in the surrounding communities. Finally, Kalabash Academy will bring a medical team to West Africa starting in April 2021, providing free medical care with doctors, counselors, a dietician and other specialists.
In these ways, training and educating West African youths is only part of Kalabash Academy's holistic vision. Creating jobs, generating sustainable revenue, and promoting healthier living for adults and youth, alike, are also key components of the nonprofit's mission.
"For me, it's just massive to see the potential that this Academy has in transforming the lives of people in West Africa that are in pretty dire situations," Kabba says.
Inspired by Kabba or another incredible Zag?
Alumni
Diversity & Inclusion
Global Impact
Careers & Outcomes
School of Business Administration
Alumni
Business Administration