Gonzaga University and UW School of Medicine Graduate Returns to Spokane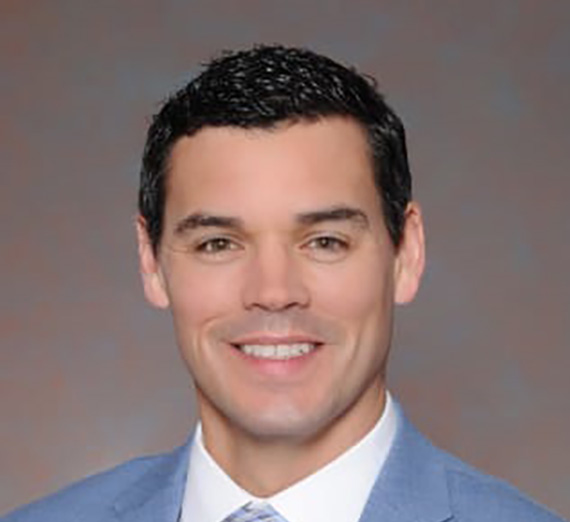 ---
Conor Senecal's introduction to the medical profession began at birth. His father is an oncologist and his mother is a nurse.
"I grew up in Tacoma and spent Saturday afternoons in the hospital after soccer practice," he said. "I was 100% certain that I wasn't going to go into medicine. What scared me was how all-encompassing medicine was for my dad."
Instead, business intrigued him and he graduated from Gonzaga University (GU) with a business administration degree.
"I must have had an inkling that medicine might be on my radar because the summer between my sophomore and junior year, I stayed in Spokane and studied science and pre-med," Senecal recalled. "I didn't think I'd be happy talking about numbers all day."
While teaching middle school in Camden, New Jersey with the Jesuit Volunteer Corps, he shadowed some physicians.
"That's when I knew I wanted to pursue medical school."
He accepted a position with an electronic medical records company in southern California and began studying for his Medical College Admissions Test (MCAT).
"The job provided such a valuable experience for me," he said. "I got operational and management experience."
In 2011, he enrolled at UW School of Medicine in Seattle and found that he loved the continuing education piece of medicine.
"There's always some new discovery," Senecal said. "One of my favorite things about medicine is the evolving technologies and innovations."
He'd met his wife, Shannon while attending GU and when her family moved to Spokane, he requested to do his clinical years (3rd and 4th) in Spokane.
Senecal felt at home in the area and made the most out of the easy access to outdoor activities.
"I enjoy long-distance running and bike trips."
The excellence of his UWSOM education got him noticed by the Mayo Clinic in Rochester, Minnesota. The clinic hired him to do his internal medicine residency there and after finishing, he stayed to complete a two-year general cardiology fellowship.
During their time in Minnesota, Senecal's family grew with the birth of two sons and he found his calling in cardiology. Working in the cardiac cath lab in Spokane during his fourth year of medical school proved so meaningful and productive, that it became formative in his specialty choice,
"My first experience in a cardiac cath lab was in Spokane," he explained. "It's such a data-driven field. It felt like a perfect fit."
A cath lab is where tests and procedures including ablation, angiogram, angioplasty and implantation of pacemakers happen.
Following six years at the Mayo Clinic, the family moved to California where Senecal completed a one-year interventional cardiology fellowship at Scripps Clinic in La Jolla. That specialty focuses on diagnosing and treating cardiovascular disease, as well as congenital conditions through catheter-based procedures, such as angioplasty.
When the time came to look for a place to live and work, Spokane was at the top of their list.
"After being here for two years during medical school, we were sold on Spokane," he said. "The city is impressive in terms of the cardiovascular care offered and it's a great place to raise a family."
In August, Senecal accepted a position as an Interventional Cardiologist with Pulse Heart Institute.
"MultiCare Deaconess Hospital is our home base," said Senecal. "I see patients in the office and am in the cath lab a couple of days a week."
Though he initially shied away from a career in medicine, he's been delighted to find he can pursue meaningful work while enjoying his growing family.
"This is exactly what I was hoping for," he said. "I can help provide a high level of care in a community I really love."
Discover more about the GU-UW Health Partnership