Second-Year UW School of Medicine-Spokane Student's Affinity for Research Results in Publication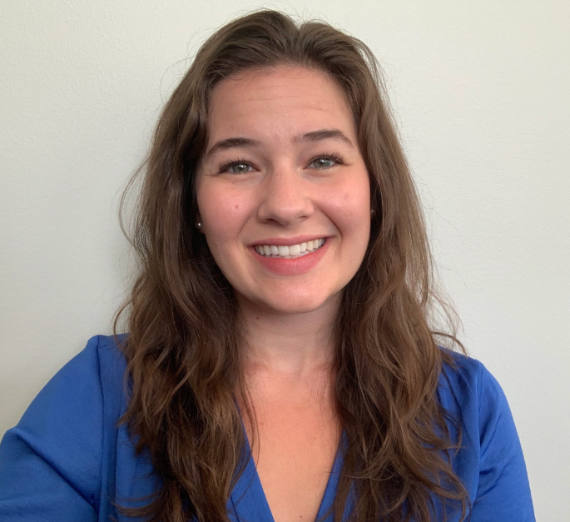 ---
Practicing rural medicine has been Ryann Shor's lifelong dream, but research is also a passion.

"I've spent a lot of time in labs," she said. "I love the process of medical research—the intellectual aspect of discovering something that could potentially help people."

Shor, currently a second-year student at the University of Washington School of Medicine in Spokane, once considered spending her career in a lab. After earning a degree in biology, she worked in a research laboratory for several years studying metastatic microenvironments at Fred Hutchinson Cancer Research Center. Her research efforts resulted in a paper published in the journal, Molecular Oncology, in May 2021. Shor was lead investigator.
She deeply pondered the decision of whether to spend her career in research looking for new treatments and therapies for disease or to devote her time to helping patients. However, working with a physician in a lab during her time at Fred Hutchinson, and hearing about how research is applied in clinical care ultimately prompted her to pursue her medical school dream.

Shor is a Targeted Rural Underserved Track (TRUST) student, and her TRUST site is Othello, WA. She recently spent four weeks learning and working in the small community.

"It was remarkable," she said. "The clinic and preceptors are wonderful. A highlight for me was being present for five deliveries!'

Small-town medicine suits her.

"The creativity and autonomy of rural practicum are appealing," Shor said. "I grew up in Ellensburg, and I've always imagined practicing in a town like that."

One of her preceptors in Othello, Dr. Mengyi Zha, shares Shor's enthusiasm for research.

During Zha's family medicine residency with the Mayo Clinic, she published two research papers and is delighted by Shor's affinity for science.

"I can't tell you how much I enjoy teaching UWSOM students, especially students like Ryann," Zha said. "UW produces students with great critical thinking skills, as well as good clinical judgment."

Zha found herself in a unique situation at the onset of the COVID-19 pandemic. She was raised in Beijing, and closely followed China's early data on the virus.
The administration at Columbia Basin Health Association quickly realized Zha's research expertise could be pivotal in its response to the disease and asked her to help roll out the association's response to the crisis.

She worked closely with CBHA scientist, Jude Alsarraj, PhD., analyzing data, and for the first time, Zha served as principal investigator in several research projects.

"Jude and I felt like we were back in college cramming for exams," recalled Zha. "It was both terrifying and exhilarating."

Meanwhile, Shor plunged into student life on the Gonzaga campus. She and a fellow student led the student volunteer program at the House of Charity in Spokane and were responsible for developing the plan to enable students to safely return to the site during COVID-19.

"Hearing people's stories there was such a humbling privilege," she said.

This summer before classes resumed, she found time to return to work at the Fred Hutchinson lab.

"We study breast cancer metastasis—specifically tumor cell dormancy," she said. "I love the lab, the research, and the people. I also had some questions that I wanted to dive into."

The questions occurred as she studied the kidney during anatomy classes at UWSOM-Spokane.

"I wondered why breast cancer cells go to certain organs, but not the kidney," said Shor. "What is inhospitable about the kidney to these cancer cells?"

She was able to work on that project while in Seattle, but the answer to her initial question is still a long way off.

"Research is a very slow process," she explained.

Shor is currently enjoying her second-year classes and looking forward to returning to Othello this winter for Primary Care Practicum.

Zha is eager for her to return.

She's now working on a research project with another UWSOM student, studying the effects of Long Covid on one of her patients, and is already discussing an additional project with Shor.

"The practice of family medicine offers unique opportunities for research," Zha said. "You spend so much time with your patients, and develop a deep trust."

It's a bit too early for Shor to know exactly which medical field she'll ultimately pursue. There's still much to study and explore. Discovering the varied disciplines of medicine delights her, and she's excited by the idea that research and clinical practice are not mutually exclusive.
"I've no doubt medicine is the right path for me," she said. "At this stage, everything is so interesting and exciting. The UWSOM-Spokane faculty does a great job of fostering curiosity and exploration."