Taking the Scenic Route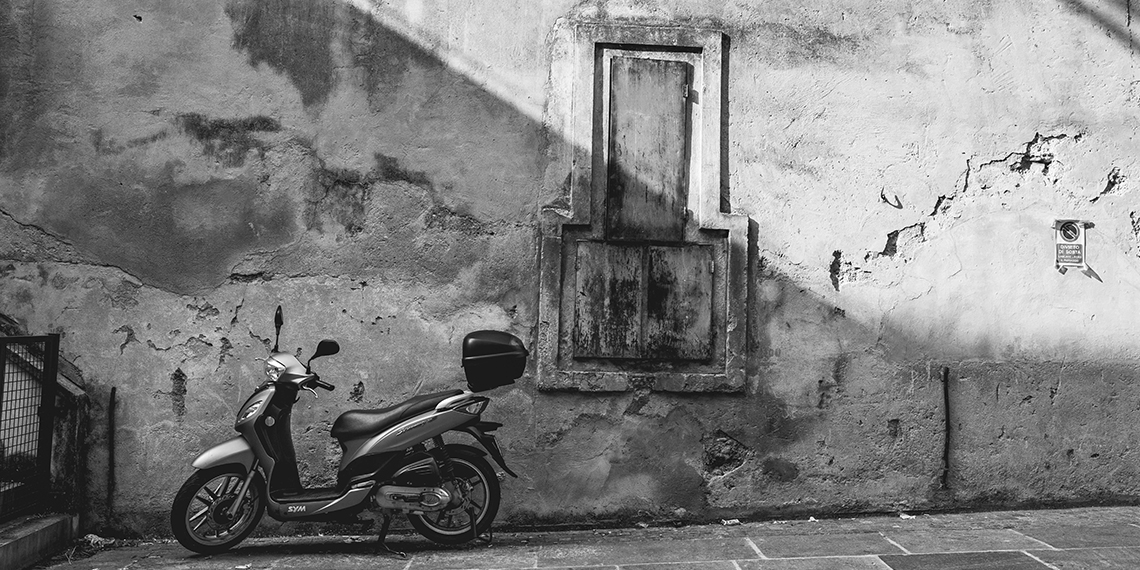 Note: This reflection was published in the Spring 2023 Gonzaga Magazine, for which Zack Berlat ('11) is the staff photographer. One could say it was kismet that Zack was re-reading a journal from his time in Italy when we were looking for the right touch for the "To Be Continued" section in an issue that featured another trip to Italy.
"I'm so grateful to be here, doing what I love."
That's how my journal entry from May 24, 2019 starts.
I was in Castiglione delle Stiviere, a small town in northern Italy, enjoying a machiatto and a pastry while I wrote. I took this picture that same morning. As I meandered through the cobblestone streets I found this alley, full of texture and that oh-so-delicate Italian morning light. With ingredients like these, it's hard to take a bad photo.
Like so many Gonzaga students, my plan when I enrolled here in 2007 was to study abroad in Florence. It was such a given, in fact, that I hardly thought twice about it. Meanwhile, my first two years at Gonzaga provided opportunities for me to dive deeper into my passion for photography. I started shooting for Student Media and later served as photo editor for the Spires yearbook. I shot assignments for the Marketing & Communications department, too; heck, there's even a 2010 issue of Gonzaga Quarterly sporting one of my photos on the cover.
As the deadline approached to apply for Gonzaga in Florence, I felt more hesitation than excitement about the prospect of leaving. I made the decision to stay in Spokane, spend that money on a new camera, and continue focusing on my work as a photographer. Months later, Nikon in hand, I felt doubt creep in as I saw my friends embark on their study-abroad journey. When they returned with life-changing experiences and stories to tell, the familiar wave of doubt washed over me once again. These feelings endured for the rest of my time as a student. "Had I made a mistake?" I wondered.
Fast-forward to May 2019. I'm now the staff photographer for Marketing and Communications at Gonzaga. That cute Bulletin editor I met in 2010 is my wife and I'm on a flight to Florence with 40 pounds of gear, being paid to spend two weeks documenting the Gonzaga in Florence experience. Following Gonzaga's dance and choir members from Florence to Castiglione delle Stiviere and Mantua and back again was an exhilarating and unforgettable experience.
I ate meals in the pensiones my friends had told me so much about. I walked the same narrow streets and bustling markets they did. I tasted all the espresso and pizza and gelato I thought I passed up when I bought that camera – the camera that put me on my own path to Florence. Nine years after I said no to Florence, I watched the sunset from Piazzale Michaelangelo, filled with gratitude for the journey that took me to this beautiful place.
Have an interesting reflection you'd like to share?
See more first-person reflections like this one.
Global Impact
Alumni
Gonzaga Magazine