A Reflection on Spokane's African American History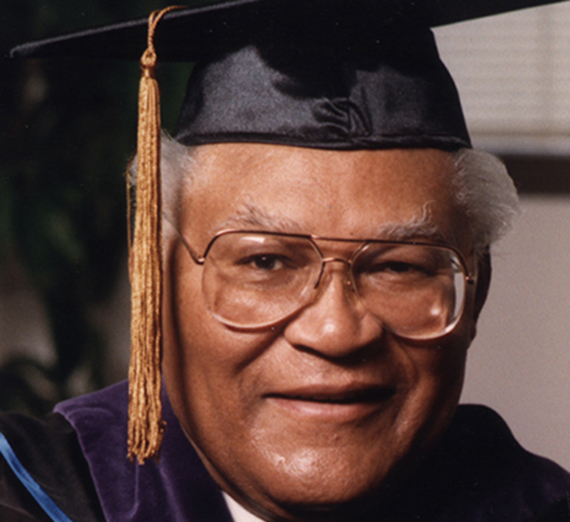 ---
During February's Black History Month, I can't help but think of Carl Maxey, Spokane's first Black attorney and a pillar of local Black achievement and leadership. No doubt, his name and legacy are known to many, as well it should be for the impact he and his family have made in the Pacific Northwest over so many years. But there are other names — John and Adella Parker, Daniel Oliver, Peter Barrow, Jerrelene Williamson, James Chase. Names we should also know. Each, in their own way, created histories in Spokane that generations have built upon with perseverance and pride.
In this month, let us remember those who have come before and lift up the history of African Americans in Spokane.
The year was 1880. There were three African Americans in the Spokane region. Two of these individuals were John Byron Parker, a barber from Ohio, and his wife Adella, who was a Black Canadian. John learned the barber trade while growing up. At the young age of 18 he traveled out west working in mining camps, then invested in mining properties, and in 1883 opened his barbershop in Spokane.
An interesting side note is that his wife, Adella Parker, and her family escaped slavery by traveling the Underground Railroad to Canada.
Four years later, in 1887, Spokane was home to 38 African Americans, and by the late 1800s many African Americans were recruited from the south to work in mining and on the railroad.
Daniel Oliver was a carpenter who moved from Pennsylvania. He owned a local mill and was active in mining and real estate. Peter Barrow was born into slavery but left his home of Virginia to escape the racial oppression of the south. He joined the Union Army and then moved to Spokane and was the founder of Spokane's Calvary Baptist Church, the first African American Church in Spokane.
Carl Maxey was Spokane's first Black attorney. Carl received his law degree in 1951 from Gonzaga University. He served as a criminal defense attorney and civic leader and was the first Black lawyer in the western part of Washington state.
Carl was born out of wedlock and then adopted by a Spokane couple who died when Carl was two years old. He spent most of his childhood in the Spokane Children's Home. Carl was expelled from the orphanage when he was eleven and sent to an Indian boarding school where a Jesuit priest took him under his wing.
Carl finished high school and served as a medic in World War II. A group of white businessmen was so impressed with him that they paid Carl's way through college at Oregon State University and then Gonzaga University. Carl was an excellent boxer and became Gonzaga's 1950 Collegiate Champion. Less known but historic, Carl was responsible for hiring the first Black teacher in Spokane's school district. He defended clients in some of the region's most celebrated criminal cases. Carl was quite the civil rights leader in helping desegregate Spokane restaurants, parks and private clubs.
Jerrelene Williamson; you could say she wrote the book on the city's Black community. In fact, the book is African Americans in Spokane. Jerrelene was born in 1932 in Chicago; however, her father was a Spokane native, born in 1899. When Jerrelene turned two, the family returned to Spokane. She was the first Black person hired by Safeway stores in the 1950s. Jerrelene was a civic leader and founded the Northwest Black Pioneers, an organization dedicated to preserving the region's African American history. Her influences were everywhere, from the Spokesman-Review, the Museum of Arts and Culture, Spokane's Public Library's Northwest Room, Washington State University and the Northwest African American Museum in Seattle. In 2003 Jerrelene received the Jefferson Award, honoring "ordinary people who do extraordinary things" for other people, their community, their nation or the environment.
And, lastly, James Chase. In 1981 he was the first African American elected mayor of Spokane. James arrived in Spokane in a boxcar in 1934. With just a high school diploma he built up an auto repair business and later became the president of the NAACP, Spokane. He and his wife, Eleanor Chase, became deeply involved in civic affairs. Eleanor became the first woman to lead the NAACP in Spokane in 1974.
In a time when so many are turning to ancestry to reveal origins and celebrate family and cultural achievement, let us pause to appreciate these Spokane African Americans — and so many more — who have paved the way for all of us to create our own histories, in the name of civil rights and racial justice.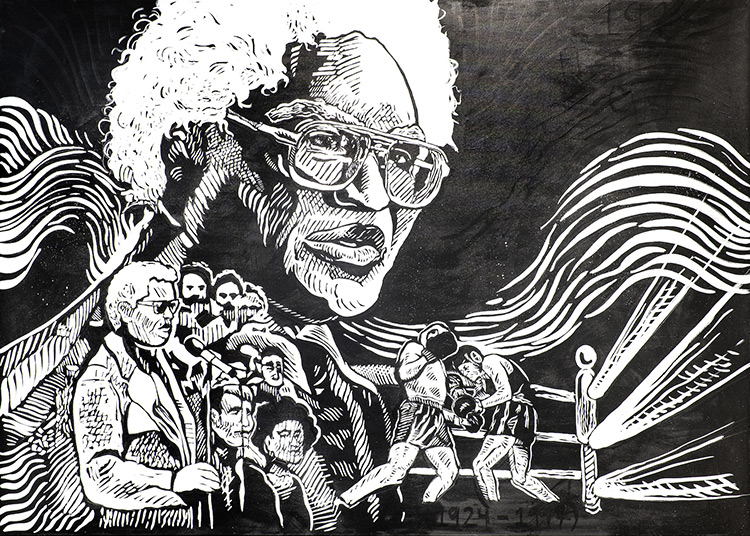 Black History Month Events
Throughout February
Black History Month at Foley Library
Come to the Foley Library and see a display on the first floor that highlights the work of local civil rights icon, Carl Maxey. We have also developed a reading list of recommended must-read books for black history month. Scan the QR code on the side of our display for more titles and to find more Black History Month events.
Feb. 8
Living a Hip Hop & Abolitionist Life: Resistance, Creativity, Hip Hop Civics Ed, Intersectionality & Black Joy
11 a.m., Eastern Washington University, Showalter Auditorium, Cheney
Cost: Free
Dr. Bettina Love will discuss how Hip Hop Civics Ed, when linked to the framework of intersectionality and abolitionist teaching, creates a space where Black lives matter and analytic sensibilities are nurtured to engage youth in the work of fighting for visibility, inclusion, and justice.
Feb. 11
Cleo Parker Robinson Dance Ensemble
7:30-9:30 p.m., Myrtle Woldson Performing Arts Center
Cost: Starting at $15 for students, available here.
Performance of "The Four Journeys" by Amalia Vivianna Basnata featuring the spirited, African-inspired dance ensemble that is internationally esteemed as one of America's foremost modern dance companies.
Feb. 11
Gonzaga University Black Student Union Annual Dinner: Black & Elegant Together
5 p.m., Hemmingson Ballroom
Cost: GU tickets $14/Community tickets $16; GU tables $100/Community tables $115
Feb. 11
FILM: Mary Lou Williams: The Lady Who Swings the Band - The Unsung Hero of Jazz History
10:30 a.m.-noon
Shadle Park Library - Shadle Park Studio
Cost: Free
Celebrate Black History Month by learning about the life of Mary Lou Williams, an American jazz pianist, arranger, and composer.
Feb. 12
Henry Ossawa Tanner and Impressions of Black Life in America
2 p.m., Northwest Museum of Arts & Culture
Cost: Suggested $10 donation
In the late 19th century, art often reinforced negative stereotypes of Black Americans. In this lecture, Dr. Meredith T. Shimizu, Whitworth University, will provide a different impression of Black life in America through the quiet, domestic scenes painted by renowned African American Impressionist Henry Ossawa Tanner.
Feb. 15
NW Passages: Spokane Black Stories
7 p.m., Central Spokane Library, 3rd floor, nx?yx?yetk? Hall
Cost: Free
Presented by the Spokesman Review's Northwest Passages, this event features work from African American high school students in the Spokane area. According to the Spokane Public Library website, "this year's theme centers around the Sankofa bird. Sankofa means to go back and get, to fetch, to retrieve, to return to. The metaphor of the Sankofa bird in Black culture is to go back to the past and bring forward the lessons that carried us through time. It is a tribute to the journey of those who came before us. In the symbolism of the Sankofa bird is the connection of who we are today to who we were before to who we continue to become. It is the acknowledgment of the survival and endurance of our people and our culture."
Feb. 22
A Reckoning with History: The Mapping Prejudice Project
7 p.m., Myrtle Woldson Performing Arts Center
Cost: Free, tickets required and available here.
The 2023 William L. Davis, S.J., Lecture features University of Minnesota historian Kirsten Delegard. Her discussion will be followed by a panel on racially restrictive housing covenants and policies. The panel, moderated by GU's Veta Schlimgen, will include EWU's Larry Cebula, Logan Camporeale from the city of Spokane's Preservation Office, Jillisa Winkler from the Carl Maxey Center and Jennyfer Mesa from Latinos en Spokane.
Feb. 23
Art and Activism: Celebrating Black History by Supporting Black Futures
6 p.m., Hemmingson Auditorium
Cost: Free
Join us for an exploration of artistic expressions from Black artists followed by an up close and personal discussion with the artists themselves.
Feb. 26
Beyond the Western Cannon: Exploring the Music of the African Diaspora
2 p.m., Myrtle Woldson Performing Arts Center Recital Hall
Cost: Free
A concert featuring Darnelle Preston, Dr. Jadrian Tarver, Dr. Amy Porter and Dr. Nicole Sonbert.
Learn about GU's Unity Multicultural Education Center