2021 Martin Luther King, Jr. Day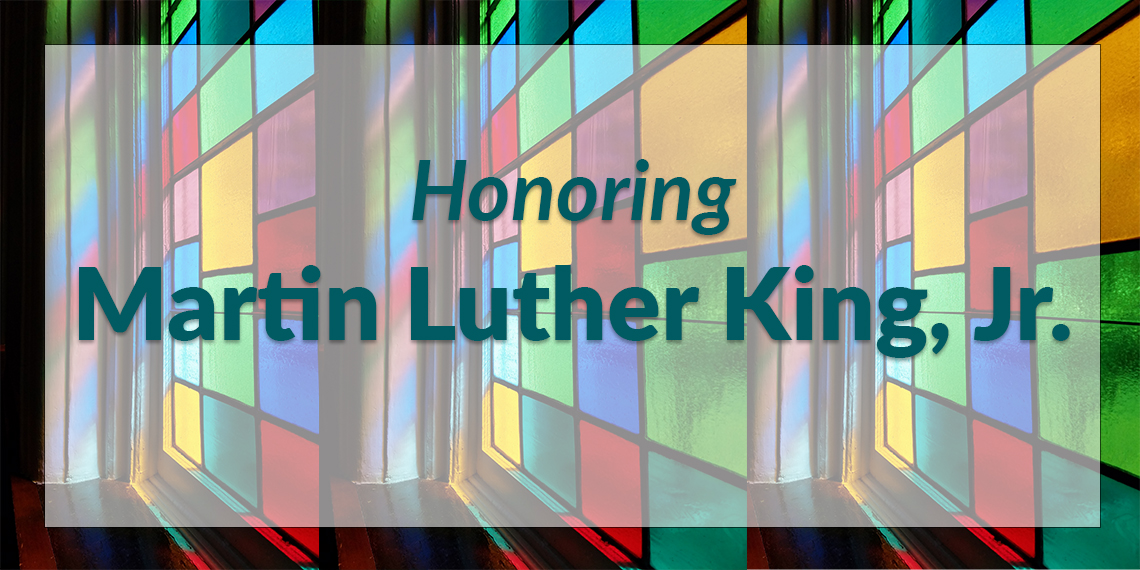 READ
The Site of the Midnight Epiphany
Three years ago, Gonzaga's Center for Community Engagement sponsored a Mission Possible trip to Montgomery, Alabama, where students had the honor of sitting inside the home of the Rev. Martin Luther King, Jr. Today, we share again the reflections of those who had this life-changing opportunity.
https://bit.ly/2HLjIv1
LISTEN
The Dream Deferred: Discussions on MLK's Legacy in This Moment
>> January 19 • 11 a.m. - 12 p.m.
Gonzaga students, staff and faculty are invited to join Ron Large, Inga Laurent, Bernadette Calafell and Kristine Hoover for informal discussion and support.
Register here in advance, to receive the Zoom link.
"Uprooting Racism and Inequality" with Ibram X. Kendi
>> January 20 • 7p.m.
New York Times bestselling and National Book Award-winning author Ibram X. Kendi will discuss "How to Be an Antiracist" and other significant actions to uproot racism in a conversation moderated by Karsonya Wise Whitehead, Ph.D., associate professor of communication and African and African American Studies at Loyola. This virtual event is free but advance registration is required at www.loyola.edu/mlk.
The following community-based events have already taken place; however, videos are available from the sources.
MLK: 2021 and Beyond
>> January 13 • 3:45 – 5 p.m.
Sponsored by the Spokane City Council, this event featured a panel discussion with:
Betsy Wilkerson, Spokane City Council
Jerrall Haynes, Spokane Public Schools Board Chair
Shantell Jackson, WSU Equity Leadership
Jackie Gaither, Gonzaga Black Student Union
Watch the recording: https://www.facebook.com/spokanecitycouncil
"So You Want to Talk About Race?"
>> January 14 • 10:30 – 11:20 a.m.
Author Ijeoma Oluo offers an online discussion sponsored by Spokane Community College.
Details at https://scc.spokane.edu/News-Events/Live-Events
Listen anytime: "Intercultural Yoga" podcasts with Raymond Reyes.
DISCUSS
Courageous Conversations: Beyond the Shirt
>> January 28 • 6 - 7:30 p.m.
Open ONLY to Gonzaga campus members to discuss how GU can work towards active allyship beyond wearing the Black Lives Matters t-shirts.
Restorative Justice: Helping Us Re-Invent What it Means to Be Human
>> January 25 • 5:30-6:30 p.m.
Featuring Fania Davis, national speaker on restorative justice
Open ONLY to Gonzaga campus members, to learn about restorative justice practices and becoming a more inclusive community. RSVP via Zagtivities or email umec@gonzaga.edu.
Sponsored by Gonzaga's Center for Community Engagement and Unity Multicultural Education Center (UMEC)
PRAY
Ecumenical Prayer Service
>> January 22 • 12 p.m.
A liturgy offered by Gonzaga's Office of Mission & Ministry
ENAGE WITH SPOKANE
The Martin Luther King, Jr. Family Outreach Center in Spokane has planned these activities:
Lasting Legacy Campaign: a fundraiser to support the Center's food bank
Run for Justice - virtual 5K race, January 18-28
Wisconsin Burger Fundraiser - Enjoy the "grind of the week" at Spokane's Wisconsin Burger restaurant; a portion of proceeds benefits the MLK Center
For more details, call the MLK Family Outreach Center at 509-858-0856 or follow MLK Spokane on Facebook.
FIND INSPIRATION IN THESE NATIONAL RESOURCES
National Day of Racial Healing
>> January 19
Contemplation and collective action on #HowWeHeal from the effects of racism.
Launched on Jan. 17, 2017, it is an opportunity to bring ALL people together in their common humanity and inspire collective action to create a more just and equitable world. Like so many leaders and organizations that have creatively pivoted their in-person events to virtual formats throughout the pandemic, we are offering many activities, tools and resources in action kits for virtual participation. See https://healourcommunities.org/about/
Association of Jesuit Colleges & Universities
>> For Martin Luther King Day, Black History Month and Beyond
See what other Jesuit institutions are offering: ajcunet.edu/racial-justice
Find national resources from The King Center.
Academics
Alumni
Diversity & Inclusion
Student Life
Community Action and Service Learning