Meet Robin Pickering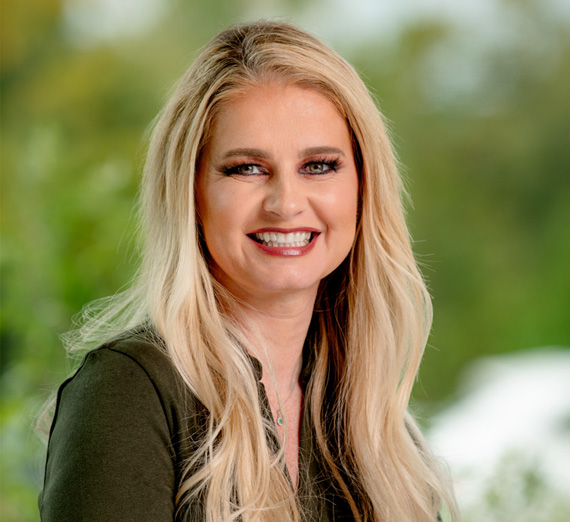 ---
The chair and professor of public health is building something new at GU
In many ways, Robin Pickering's career evolution from an expert in personal fitness and corporate wellness into a big-picture thinker on public health with nearly two decades working and teaching in the field mirrors Gonzaga's institutional evolution to expand student opportunities in its School of Health Sciences.
Much as her passion for exploring how an individual human body responds to exercise led to her pursuit of learning how entire communities respond to public policy and socio-economic factors, Gonzaga's focus on nursing and human physiology (now collectively known as the School of Health Sciences) is opening up to include a new bachelor's degree in public health starting in fall 2024, and eventually a master's degree in public health, as well.
Pickering joined GU this summer as professor and chair of public health after 10 years at Whitworth University as a professor of community health, and nearly a decade at Eastern Washington University as its community health program director. She's taking the lead building GU's public health program from the ground up, and we talked to her about the opportunities and challenges ahead. Responses have been edited for length and clarity:
SPIRIT: What do we mean when we use the phrase "public health"?
PICKERING: So many people continue to look at a person's health status as a result of things like motivation and willpower. If they were just motivated, they'd be healthy. What we do is look at the bigger picture. We look upstream at factors that shape health outcomes that are in part outside a person's direct control. We are interested in social and political determinants of health and equity – factors like transportation, employment, housing, income and public policy. All of those things that aren't quick fixes.
We look at it as a systems approach. Many traditional models of health care are really sick care, right? We invest a lot in treating
the sick. My opinion is that if we invested more on the prevention side of things, if we invest in science-based policies to change social determinants of health and look more seriously at race and socio-economic status as they apply to health outcomes and equity, then we can change health in meaningful ways that doesn't put so much of the onus on the individual.
Many regional institutions work in public health already. How will GU fit in to the landscape?
There's no shortage of health problems to be addressed. For the first time in a very long time, our life expectancy has decreased. Not only that, but we see it disproportionately impacting particular populations. We have significant health disparities between groups based on socioeconomic status, race, ethnicity. And now we're starting to see new challenges emerge related to political framing of public health problems.
Public health is really shaped by our changing natural environment – climate change has a big impact on asthma and chronic lung conditions, for example – and Gonzaga has a lot of climate expertise. We also have a robust nursing program here, and so many natural partnerships between nursing and the public health courses.
As you look at the Inland Northwest, what are some public health needs you find?
Community members hiring folks in public health are saying, "We have a lot of folks who have left the workforce because of the pandemic." That was a difficult time and some people decided to end their careers early. So, there are different leadership opportunities. There is also great demand for epidemiologists, biostatisticians, public health nurses and community health workers. When we look at climate change and its impact on public health – in this area wildfires are a health consideration. What are they doing to public health?
We really have new and emerging challenges. What are the needs in terms of employment? How does that match with the mission of the University? Social justice and honoring equity are big pieces of public health. Understanding the cultural significance of practices that impact health is a big part of public health. I think all those things align with our mission here at Gonzaga.
My first steps are really listening and learning, understanding the expertise of the folks on campus so we can create a curriculum that maximizes our resources here on campus, but also matches the needs of the community and the broader world. Public health is global. It's national. It's community.
Delve into Gonzaga's essence through 'Spirit'. Discover the heart, soul, and stories of our community.