What's in a name?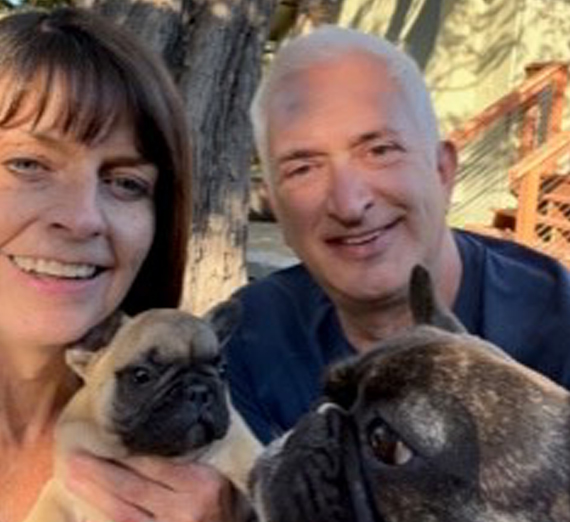 ---
For Michele (Thomson) Hayes ('87, J.D. '91), the nickname "Sid" was bestowed by an adolescent friend with little fanfare and practically no reason, yet it has stuck with her for several decades. And it's a name that will stick with Gonzaga University long after her lifetime with the Sid and Brent Hayes Emergency Scholarship Endowment that's going to be established from a gift in the Hayes' will.
"To this day," she explained with a chuckle, "I have friends from Gonzaga who don't even know my actual first name. When Brent and I got married, some of his friends thought he'd dumped me and was marrying somebody else named Michele!"
Long before her unofficial moniker change, Hayes was born into a Canadian family that moved quite frequently—around 17 times—which taught her to make friends quickly. One of those friends was a schoolmate who'd mentioned her interest in going to Gonzaga University after graduation.
"She caught my ear, so I went to Spokane to visit," Hayes recalled. "There was just something about the school I connected with."
As a child, Hayes dreamt of being an artist, but a high school English teacher's compliments of her writing inspired her to learn more about careers in which she could use her talent for words.
"I figured out that legal practice is all about words," said Hayes, "how you use them, how you apply them, and how much power they have." That discovery led her to a political science major with her sights set on law school. At age nineteen she took out her US citizenship to ensure a successful path to the practice of law.
But it wasn't all smooth sailing. Hayes faced health and family challenges that led her in and out of the hospital—most often, all by herself.
"I didn't have anywhere else to go," Hayes explained, "and Dean of Students Sue Weitz took me home with her." As she did with several students over the years, Weitz welcomed Hayes into her home and family, giving her the tools that she needed to make good decisions and carve a path toward the brightest future possible. It was Weitz' intervention that Hayes credits with helping to inspire the generous gift in her will.
"There was a personal approach at Gonzaga that made an enormous difference for me" she said. "It's hard for others to understand chronic health conditions—it's something a lot of people don't talk about. Sue recognized that I just needed a little help, which was a life-changer."
When Sue was the Gonzaga Dean of Students Hayes also had the opportunity to work closely with her as a member of Gonzaga residence hall staff. Hayes thoroughly enjoyed working as a Residence Hall Assistant in Catherine Monica Hall and Lincoln Hall. This allowed Hayes to interact with a very wide variety of students and an extensive range of human needs. This ended up piquing Hayes' initial interest in social justice.
After Hayes graduated, she went straight into law school, which then led to what she calls her "dream job" as an international trade attorney. She used her skills for writing and language to help companies deal with tariff and customs issues. She thoroughly enjoyed practicing law but retired early to focus on her health and hobbies, like her custom cookie side-hustle, caring for their family pets, working various community volunteer jobs, and glass art.
When she and Brent were getting their affairs in order, it was he who suggested they include Gonzaga in their plans.
"Brent knew how impactful my experience was," said Hayes, "and his idea made an otherwise difficult moment very positive. I was thrilled that we might be able to help someone and thereby minimize the fear that comes with discovering one is alone in a difficult situation. No one should have to feel like that. It doesn't have to be due to a health condition—whatever might get in the way of finishing school, we will help provide support."
Finishing her education was a tremendous advantage for Hayes and having the care of people like Sue Weitz meant the world. She hopes that through this gift, someone else can find a path they love and see it through, knowing that someone else is there with the financial support to help make it happen.
Join Sid and Brent in having an impact for Gonzaga students