Welcome Home: A Message from our President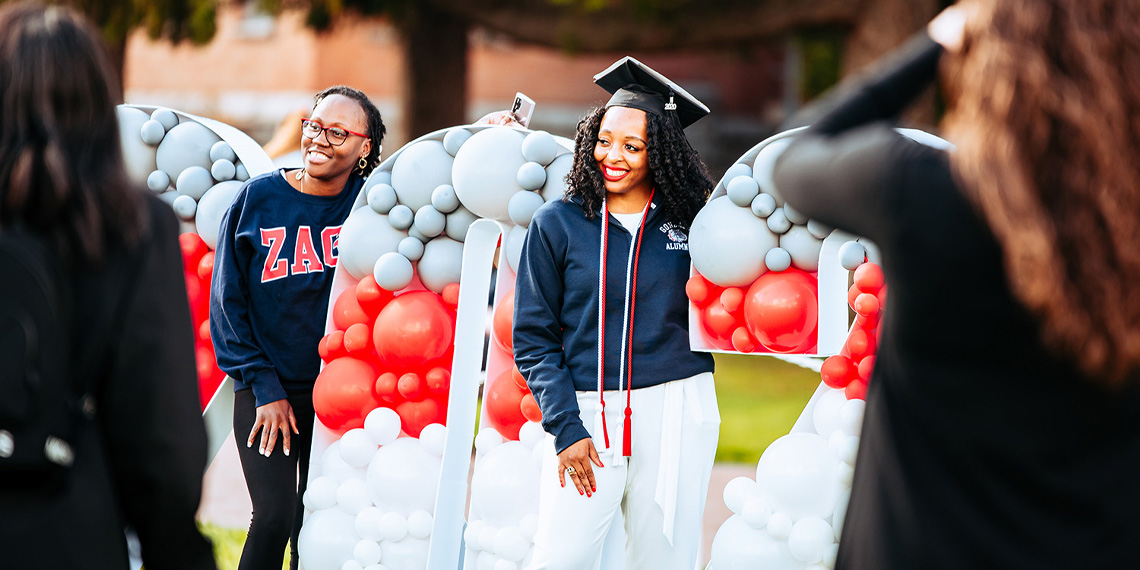 At Gonzaga, students often talk about experiencing a strong sense of community. Closely related to the word "community" is the word "home" – which also can mean different things to different people. Home commonly refers to the physical place in which one lives, but it can also refer to "the place you feel safe, where you belong," and carries with it powerful emotional and sometimes spiritual connotations. In popular culture, the symbolism of home has inspired many songs and numerous poems. I often tell our graduates that I hope Gonzaga has been a second home for them.
"Home" is a theme that winds through many of the stories in this edition of Gonzaga Magazine. At the end of March, we said "Welcome Home!" to the families who would transition out of homelessness and into brand new apartments at Gonzaga Family Haven, a new housing initiative born from a multi-apostolic partnership between Catholic Charities of Eastern Washington, Gonzaga Preparatory School, St. Aloysius Parish and Gonzaga U. It has been an honor to be part of this effort – to walk alongside these families and continue to learn from them lessons of love, perseverance, justice and healing. More than mere apartments, this haven is a community of people with needs but also important lessons to teach: opportunities where both residents and students can benefit from each other's goodwill and life experiences.
This spring, we said "welcome home" in other ways, too. Faculty and students made themselves at home in the John and Joan Bollier Family Center for Integrated Science and Engineering, which we formally dedicated in April. The Ignatian Gala – a Gonzaga tradition – invited back to Spokane many faithful friends after a two-year break due to the pandemic. This year's Gala celebrated the centennial of the School of Business Administration and bestowed honors on several inspiring alumni and community leaders.
Possibly the best welcome of the year were the 2022 Commencement ceremonies, which we were so grateful to host in a more traditional format without the constraints COVID impressed upon us. There is nothing quite like seeing our graduates cross the stage and celebrating their achievements with family members and friends (many who themselves are Zag alums). Among those celebrated were longtime Spokane residents Walt and Karen Worthy, whose celebrated renovation of the historic Davenport Hotel sparked a renaissance in downtown Spokane and created a home-like atmosphere for many visiting Gonzaga parents. Because Commencement is such an important ritual and tradition, we also held ceremonies for many of those who graduated in 2020 but were unable to celebrate in person that year. We were very happy to welcome these Zags home, as well.
But the homecomings don't stop at Commencement. In June, many alumni greeted one another at the 40th anniversary alumni scholarship fundraiser, a gathering at Bozarth Retreat Center (formerly Waikiki) and a tradition that continues to support the next generation of Zags. During the summer, we also host a number of students who choose to stay on campus, continue their learning and conduct impressive research alongside faculty members, expanding their horizons and our understanding of how the world works. And this summer, we welcome our new Provost, Sacha E. Kopp, former vice chancellor for academic affairs at the University of Nebraska in Omaha, to his new home at Gonzaga.
I once asked a parent of one of our graduates a question, the answer to which has remained powerfully with me over the past decade: "If there is one thing Gonzaga should work hard to hang onto, what is it?" The response: "Your Jesuit-inspired model of community. Through inviting students into this powerful experience, they not only benefit from it directly, they
also learn how to create and re-create community out in the world after they leave."
As I engage throughout the year with alumni, parents and friends of Gonzaga, it is obvious that the spirit of community that is at the heart of our university is alive and well in communities across the nation and around the world. I am incredibly grateful for all of you who play a role in sustaining this amazing community, and thank you for the many ways you enable us – each and every year – to say to a new generation of Zags, "Welcome home!"
Thayne M. McCulloh, D.Phil
President
Have a reply or question?
Academics
Alumni
Academic Vice President
President's Office
Alumni
Gonzaga Magazine