Gonzaga's new science, engineering center open for tours after dedication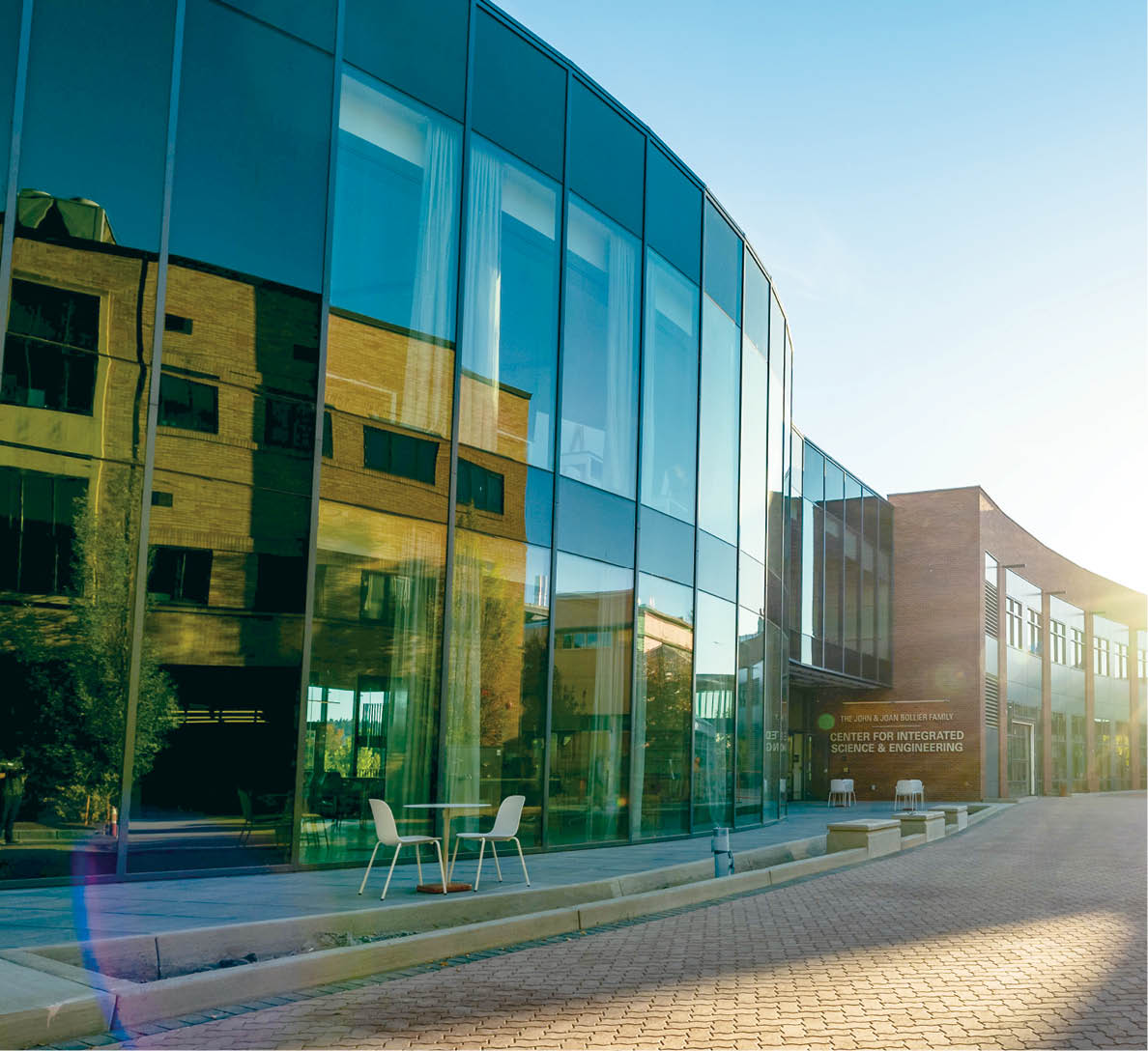 ---
SPOKANE, Wash. – Celebrating a major investment in its academic mission, Gonzaga University will officially open the $49.7 million John and Joan Bollier Family Center for Integrated Science and Engineering on Friday, April 29, with a dedication ceremony at 4 p.m. and an open house following until 6 p.m.
At the street fair-style event, members of the public touring the building will find laser race cars, live printing of souvenirs, senior design projects' prototypes – an earlier project spurred the new Ice Age feature in Riverfront Park – and student club members explaining Baja cars and concrete canoes.
Root beer floats, kettle corn, popcorn, cotton candy and shaved ice will be served, with music in the background, on McGivern Plaza north of the building.
The dedication will include remarks from Gonzaga University President Thayne McCulloh and a ribbon-cutting by School of Engineering and Applied Science Dean Karlene Hoo and College of Arts and Sciences Dean Annmarie Caño, representing the Bollier Center's broad impact on science, technology and engineering education at Gonzaga.
Already a popular space with Gonzaga students, the Bollier Center signals a new era for the University's distinctive brand of innovative, interdisciplinary Jesuit education. The collaborative efforts of students, faculty and staff manifesting throughout the Bollier Center exemplify the application of Gonzaga's mission to fields critical to communities near and far.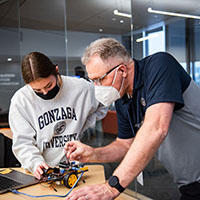 The more than 82,000-square-foot building supports labs, studios, offices, open study spaces, conference rooms, computing areas, innovation spaces and an outdoor terrace. It will support all majors through core curriculum classes and is part of GU's response to demand for education in science, technology, engineering and mathematics (STEM) and related disciplines. Applications for STEM programs at Gonzaga doubled from 2009-2018, mirroring the need for credentialed professionals as reported by Washington STEM, a statewide education nonprofit based in Seattle that leverages STEM for social change.
The Bollier Center is also where research that benefits the Spokane region and beyond is being performed by faculty and students, enhancing opportunities for high-impact educational practices and improving student outcomes.
The facility is named in honor of John and Joan Bollier and their family, of Newberg, Oregon, with additional benefactor recognition inside the building. More than 700 individuals and organizations contributed to the success of the project.
Partners in the project were SRG Partnership Inc., of Portland, Oregon, lead architect; Research Facilities Design, San Diego; and Integrus Architecture, MW Engineers, DCI Engineers and Walker Construction, all of Spokane.
Additional opportunities for benefaction and recognition are available, along with continued gift-matching and membership in Gonzaga's Clavius Society.
Individuals and organizations interested in having an impact on students through the Bollier Center may are encouraged to contact us.