The Importance of Asian American and Pacific Islander (AAPI) Heritage Month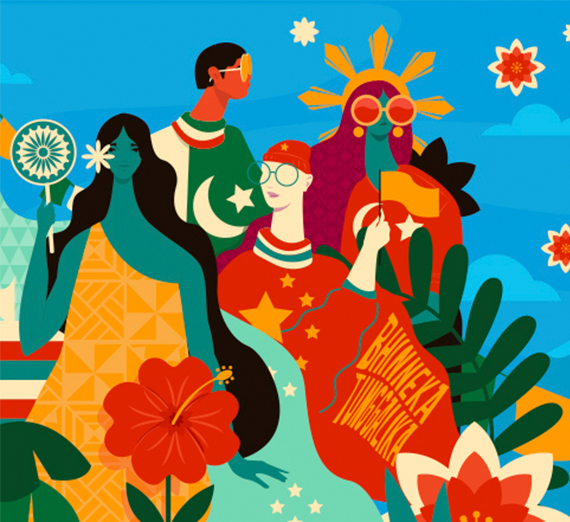 ---
To celebrate an entire culture in a month is like trying to hold the ocean in a bucket, and yet the symbolic efforts of Asian American and Pacific Islander (AAPI) Heritage Month are significant and admirable. There are over 24.5 million Asians, Pacific Islanders, and Native Hawaiians living in the United States according to the 2019 Census Bureau. Cultures celebrated under the AAPI umbrella include 75 countries from the Asian continent – East, Southeast, and South Asia – as well as the Pacific Islands of Melanesia, Micronesia, and Polynesia. Overall, we comprise about seven percent of the U.S. population, and we are the fastest growing racial group in the country. As I started to say – ocean and bucket. . .

Given my Filipina American, 1.5 generation, immigrant background and my career choice in higher education multicultural affairs, it seems personally fitting – poetically just even – that the efforts to officially recognize AAPI contributions to this country began the year I was born. In 1977, New York Representative Frank Horton and Hawaii Senator Daniel Inouye introduced similar resolutions to propose an Asian/Pacific American Heritage Week in May. Both resolutions would ultimately fail, and it would take over a decade to make this a permanent and federal month-long celebration. The month of May was selected, because it marks the immigration of the first Japanese people to the U.S. on May 7, 1843 and also because it recognizes the significant labor of Chinese workers on the transcontinental railroad, a colossal undertaking that was completed on May 10, 1869.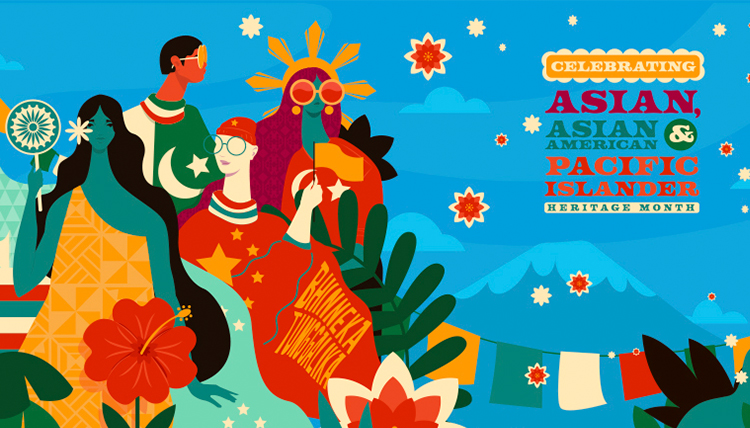 AAPI contributions, however, are not events of the past but very much strong influences and innovations of the present and future. From U.S. Vice President Kamala Harris to the "Father of Fiber Optics" Narinder S. Kapany to Olympic gold medalist Chloe Kim, AAPI individuals are pushing the envelope in almost every industry. Even the mainstream boundaries of pop culture cannot contain superstars like actress Awkwafina, singer Bruno Mars, comedian Margaret Cho, or director Bong Joon Ho. Yet gross underrepresentation continues to this day, and we must not let the exceptional – nor the exceptions – feed the Model Minority Myth and blind us to the systemic racism that persists.

Last year, the anti-Asian hate crimes reported in America's largest cities surged almost 150%, spurred by racist rhetoric around "Kung Flu" and the "Chinese Virus". There were nearly 3,800 hateful incidents reported during the first year of the pandemic, often targeting women and the elderly. In fact, it was just a little over a year ago, on March 16, 2021, that eight people, including six Asian woman, were gunned down at three Asian-owned businesses in Atlanta, GA. The murder of these six Asian women in a city that only has 4% Asians was a hate crime, regardless of what the gunman may have confessed or how local law enforcement and the national media chose to spin it. White privilege and white fragility are so powerful and so pervasive that mass murder motivated by sex addiction was somehow more digestible than racism itself.

AAPI Heritage Month should be a time to celebrate, and it should also be a time to learn and remember our history – both the accomplishments and the atrocities – and ultimately work towards a better future. On a lighter and more personal note, when Marvel debuted its first Asian superhero on the big screen last year, my family and I rented a private movie theater for our own personal screening with a dozen others, including a handful of my nine-year-old son's closest friends. In part, this was a safety precaution against COVID-19. Even a pandemic was not going to stop us from watching a predominantly all-Asian cast fight the good fight. Until my son and all of our students can see themselves in the waters that surround us – until they have the opportunity to appreciate the rich histories and cultures of Asians, Asian Americans, Native Hawaiians, and Pacific Islanders – we will continue to fill this overflowing bucket.
In Solidarity,
Joan Iva (JI)
Sources:
History.com Editors. (2022). Asian American and Pacific Islander Heritage Month. Retrieved April 18, 2022 from https://www.history.com/topics/holidays/asian-american-pacific-islander-heritage-month.

Jeung, R., Yellow Horse, A., Popovic, T, & Lim, R. (2021). Stop AAPI Hate National Report 03/19/20 – 02/28/21. Retrieved from https://secureservercdn.net/104.238.69.231/a1w.90d.myftpupload.com/wp-content/uploads/2021/03/210312-Stop-AAPI-Hate-National-Report-.pdf

United States Census Bureau. (2021). Asian American and Pacific Islander Heritage Month. Retrieved April 18, 2022 from https://www.census.gov/newsroom/facts-for-features/2021/asian-american-pacific-islander.html.

United States Department of Agriculture (USDA) Natural Resources Conservation Service (NRCS). (n.d.). May is Asian Pacific American Heritage Month. Retrieved from https://www.nrcs.usda.gov/Internet/FSE_DOCUMENTS/nrcs142p2_006469.pdf.
Learn about Gonzaga's Unity Multicultural Education Center.
See other Gonzaga University leadership statements on inclusion.