GU in Delft Student Weekend Trip to Brussels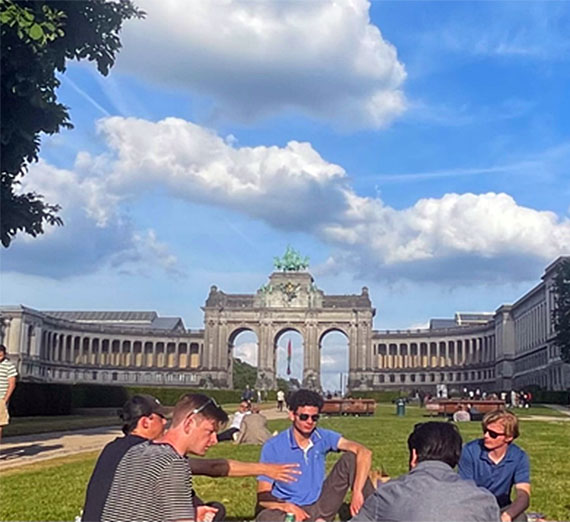 ---
At different times and on different trains, most of the class made it to
Brussels, Belgium
for a weekend visit. We enjoyed a vast array of Belgian waffles, Belgian chocolate, Belgium fries, and beautiful Belgium Architecture. Escaping the hustle and bustle of city center, we organized a picnic at
Parc du Ciniquantenaire
before catching the metro back.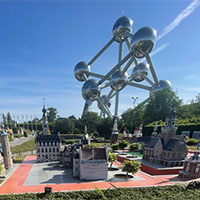 On Sunday, we parted ways. Some of us traveled to
Mini-Europe
, where we got to see Big Ben, the Eifel Tower, and the Leaning Tower of Pisa all in one place. In addition, we toured the
Atomium
. A giant model of an atom that boasted amazing views and a laser show at the top. It was a great weekend for everyone and an incredible opportunity to explore more of Europe during a free weekend.
Read more from the Gonzaga in Delft program