Master of Accountancy Outstanding Professor of the Year: Casey McNellis, Ph.D., CPA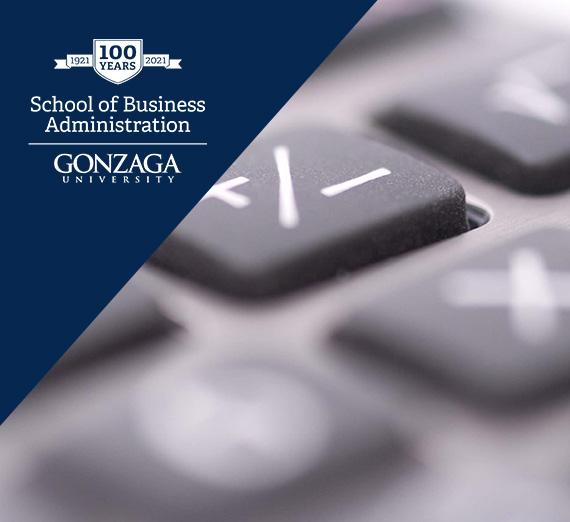 ---
Each year, two outstanding graduate accounting instructors are recognized for epitomizing the highest levels of excellence in the pursuit of the School of Business Administration mission and goals. Selected by the graduating students, this honor is bestowed on a professor who distinguishes him/herself in the instruction and engagement with the students. This year the students have selected Casey McNellis, Ph.D., CPA. as the 2022 Master of Accountancy Outstanding Professor of the Year.
As one student put it, "Dr. McNellis' Accounting Theory course made the entire M.Acc program worth it for me. It was the most amount of work I've ever put into a class, but also the most fulfilling class I've taken in the program. Dr. McNellis's passion about the subject is contagious and now I think about revenue recognition everywhere I go. I wish I was able to take more classes with him."
Curious about Gonzaga's School of Business Graduate Programs?