Welcome, Baby Zags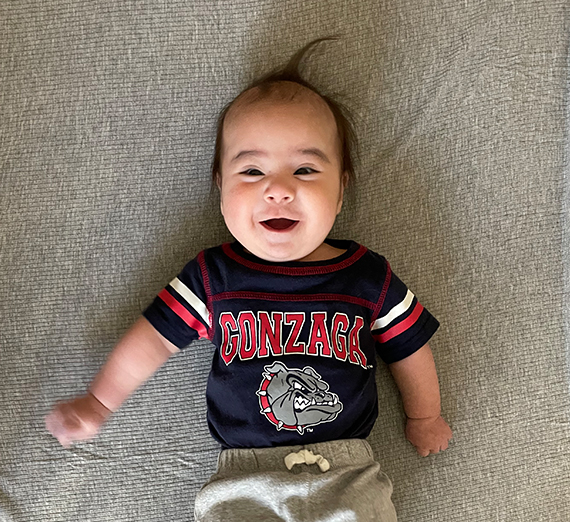 ---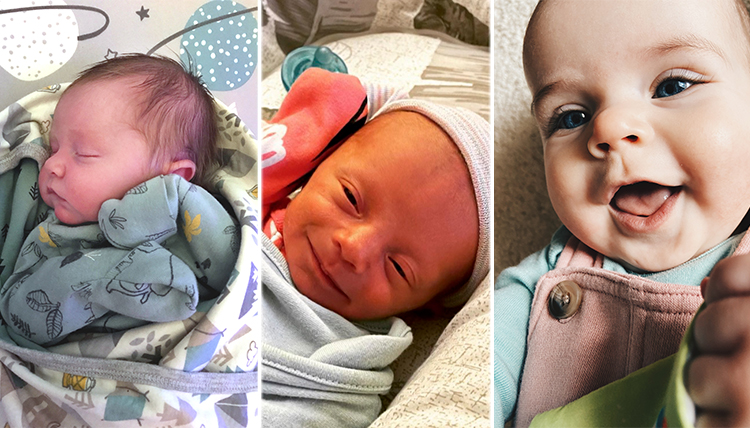 '01 Hollye (Gunter) Keister and '01 Todd Keister: a son, Theodore Martin, their first child and a miracle baby.
'09 Ellen (Mezzera) Lavaia and '09 Michael Lavaia: a daughter, Abigail, who was born on her mother's birthday.
'10 Louis Lefebvre and '15 Emily (Luse) Lefebvre: a daughter, Ingrid Kelly.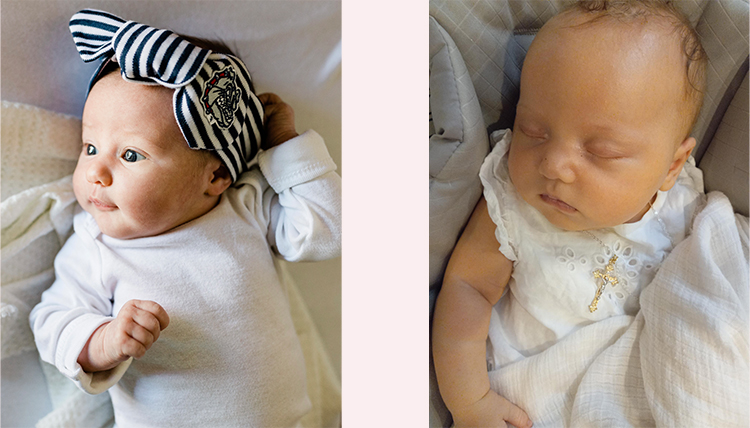 '11 Greg Marsh and '11 Alexa Marsh: a daughter, Avrey Irene. Greg, Alexa, and big brother Graham are excited to welcome their newest Zag.
'11 John Molloy and Amy Molloy: a daughter, Lilliane Valentina.
'11 Matthew White and '11 Amanda Arrigotti-White: a son, Dean.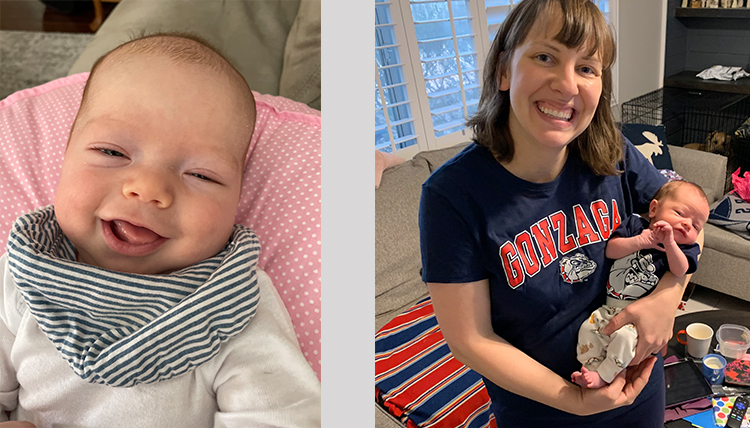 '11 Jennifer (Spindler) Aiello and '11 Michael Aiello: a son, Roland David.
'13 Meridith (Mason) Goforth and Steven Goforth: a daughter, Nelly Joy. She was born on March 11, and arrived just in time to cheer on the Zags in the NCAA tournament!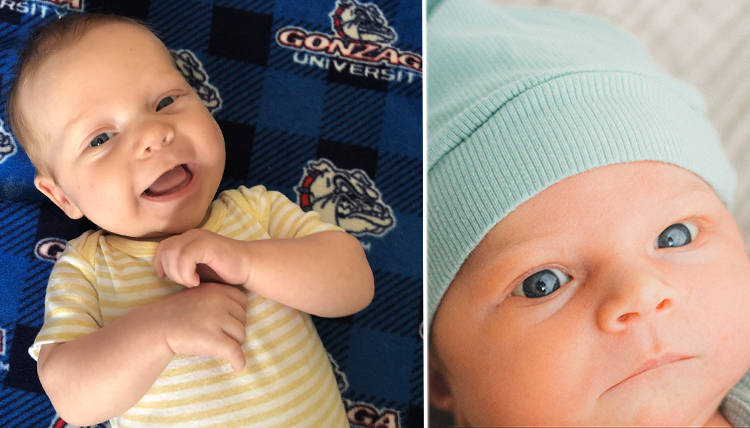 '13 David Sackmann and '14 Emily (Cronin) Sackmann: a son, Martin.
'14 Kevin Evans and '14 Emily Evans: a daughter, Birdy Eleanor. Kevin and Emily met freshman year in 2011 and married in 2015. They welcomed Birdy in January in Renton, Wash.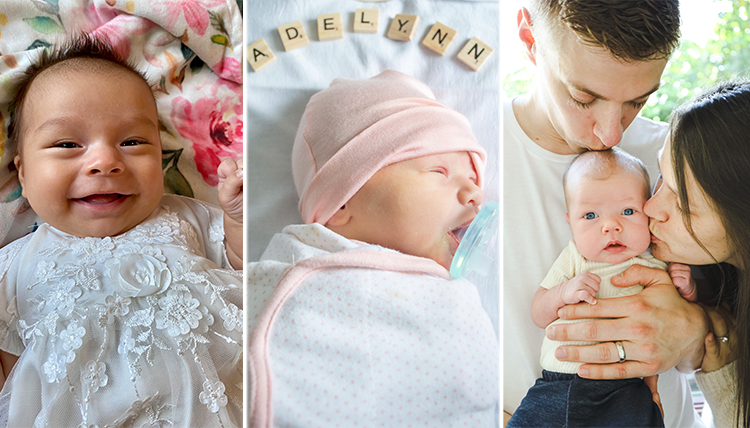 '14 Justine (Portillo) Houser and Gabe Houser: a daughter, Lily Lynn, born in Browns Valley, Calif., at 9 lbs 9 oz. Hopefully she becomes a Zag fan!
'15 Meghan Montelibano-Gorman and '15 Ryan Gorman: a son, Charles Richard who has spent the majority of his life watching Zag basketball and is excited for his first March Madness! He is already booked for several ring bearer duties for upcoming Zag weddings.
'15 Sarai (Salmonsen) Libsack and '09 Andrew Libsack: a daughter, Adelynn.
'16 Emalise (Luzzo) Mitchell and '16 Connor Mitchell: a daughter, Adelaide. Connor and Emalise welcomed their first child on Father's Day.
Let the Zags know about your big news