Welcome Baby Zags, Fall 21 Issue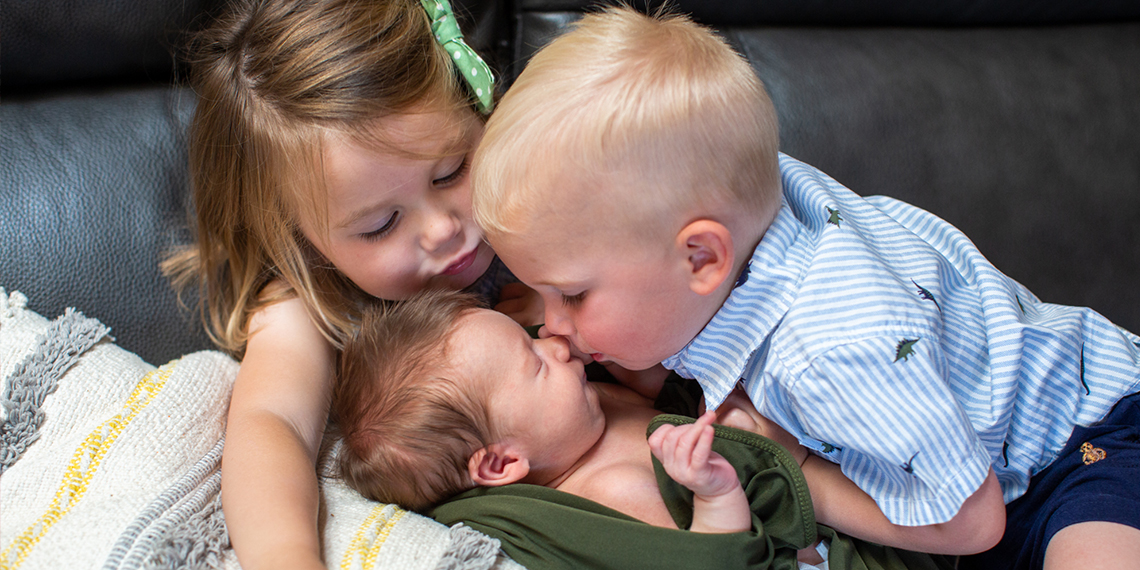 Shown above: Abigail and Henry with their new baby brother Theodore, children of Kayla ('13) and Jordan ('13) Lehrman.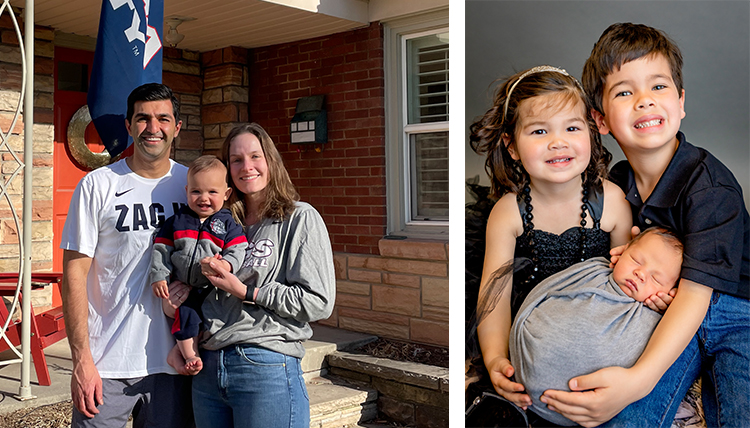 Left: Taymour Semnani ('13) and Marion Hanley Caras ('14) with Dariyan, born June 2020 in Utah.
Right: The beautiful children of Christine ('09) and Daniel ('09) Yee are Gianna, Micah and baby Noah.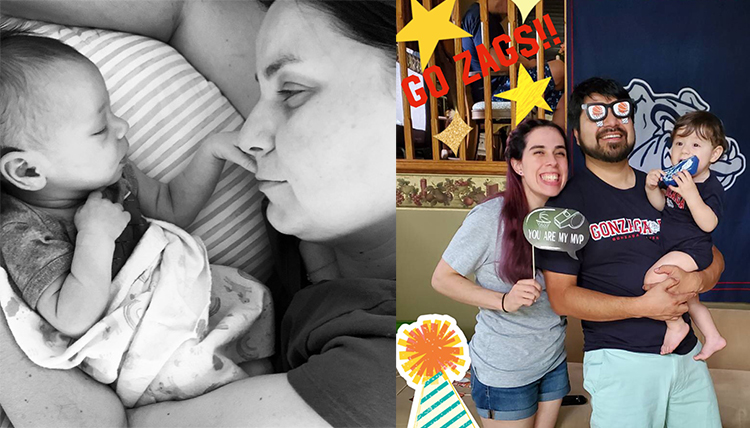 Left: Tabitha Kowalski ('06) and Adam Klein welcomed Audrey in April 21 in Portland.
Right: Silo ('10) and Charlotte Perez celebrated the first birthday of baby Gonzaga - yes, Gonzaga! - in a fun family party with a basketball theme.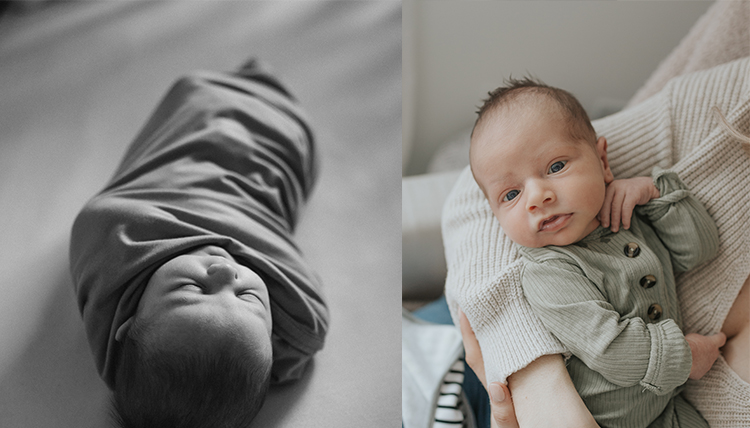 Left: '10 Caitlyn (Brady) and Stephen Henne welcomed baby Emily.
Right:'15 Cricket (Harber) and '15 Mitchell Gunsolus share the birth of Carter, who entered the world in February 2021 in Bellevue.
Left: That cheeky grin belongs to Henry James, born September 2020 to James ('12) and Kelly Hoover.
Right: Erica Fulwider ('13) and Colton Brajcich ('13) proudly welcome Riley, who loved watching the Zags play in March Madness.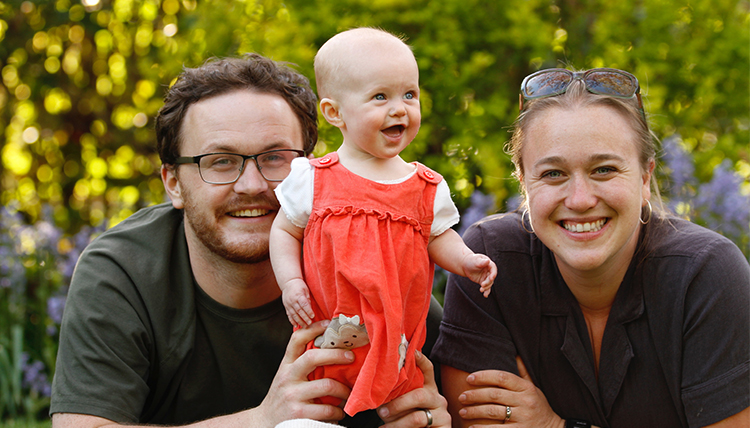 Tori ('14) and Dillon ('14) Oldham are all smiles with Eleanor. The family lives in Eugene, Oregon.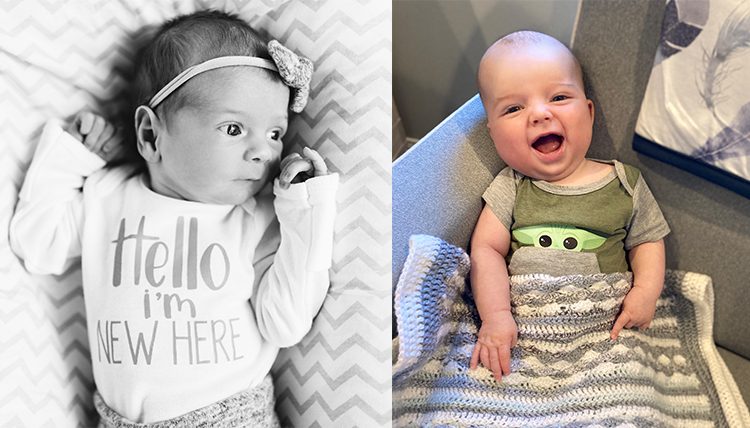 '07 Kristen (Paul) and '05 Jordan Bensen-Piscopo added Mary Katherine to their family, which includes big brother Franklin.
'12 Kaitlin Sandin and Justin Cormier are proud to introduce Benjamin.
Growing Up Together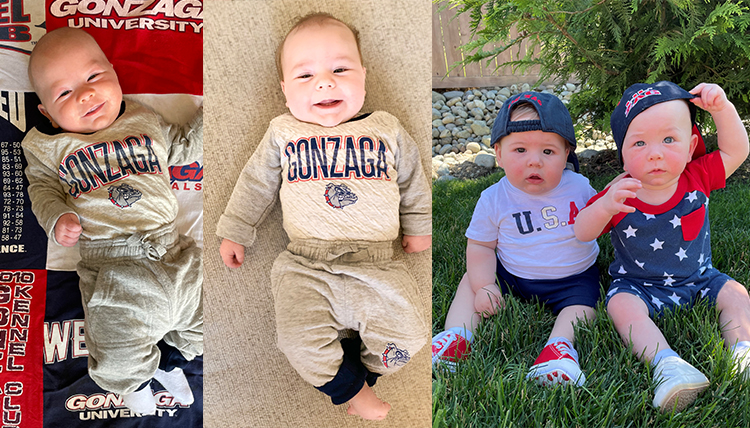 These cousins were born just weeks apart and are already big Zag fans, say their moms, Harris sisters Carly ('14) and Courtney ('12). Liam (left in the third photo) is son to Carly and Tim ('13)
Eberhart; Asher (right in the third photo) is son to Courtney and ('12) Andrew Dremlyuga.
Share your joy with your Gonzaga family.
Alumni
Alumni
Gonzaga Magazine