Civil Engineering Professors Give Graduate School Advice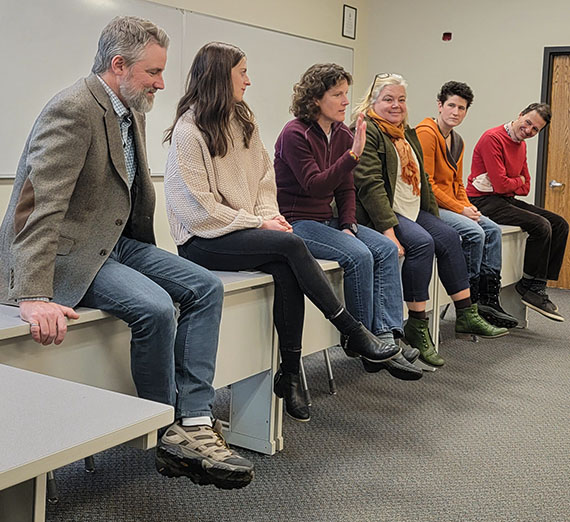 ---
Around 10% of civil engineering alumni start a graduate program within a year of commencement. Several current civil engineering majors thinking about grad school got some advice at a panel presented by the American Society of Civil Engineers (ASCE).
Panelists included Dr. Jhon Paul Smith, an associate professor and director of Seattle University's structural engineering graduate program.
Students also heard about graduate school experiences from civil engineering faculty Mark Muzynski, Sue Niezgoda, and Rhonda Young.
Students also heard from two community members. Melissa Verwest of Knife River is familiar to students from her past work with senior design projects. Kayla Kassa graduated from GU in 2017, earned a master's from North Carolina State University, and is now a civil engineer for Osborn Consulting, Inc.
Connect with Civil Engineering